Carlos Alcaraz upset defending Indian Wells champion Cameron Norrie to reach his first ATP 1000 semi-final. The young Spanish tennis star set up a dream match with Rafael Nadal.
Alcaraz had to fight back in both sets to beat Norrie 6-4, 6-3 and become the second-youngest Indian Wells ATP semi-finalist ever, only a 17-year-old Andre Agassi in 1988 was younger.
Previously Rafael Nadal hit the court with Carlos in an Indian Wells practice session on opening day of the BNP Paribas Open. The pair practiced for the second time at a tournament together following the 2021 Australian Open.
Very impressed with Carlos Alcaraz, Nadal said, "Well, he's playing very aggressive. He has a lot of potential. He's a young and good guy, so, I mean, he already has a great level of tennis today, but I really believe that he gonna be a fantastic player in the near future, no?"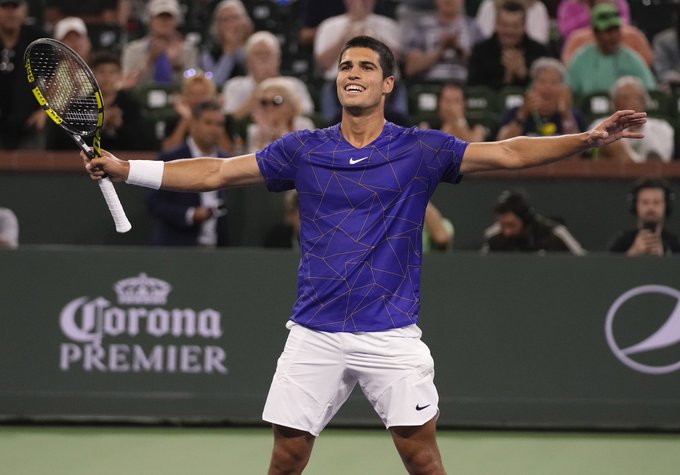 He added, "Yeah, I wish him all the very best. I mean, like Spanish player and like in Spanish fan, I really believe that we need somebody like him, and it's great to have him here."
Carlos Alcaraz excited to face Rafael Nadal
Alcaraz is the youngest active male player to have won multiple ATP titles. It is another record that was previously held by Nadal. Alcaraz currently holds two ATP titles – the 2021 Umag Open and the 2022 Rio Open – at the age of 18 years and 9 months.
Rafael Nadal defeated Nick Kyrgios 7-6(0), 5-7, 6-4 to reach the semi-finals at Indian Wells. He extended his best start to the season to 19-0, third best season start since 1990.
Rafa and Carlos will meet in the semi-finals of the tournament. The Spanish duo met professionally only once at the Madrid Open. Nadal won nine of the first 10 games. He defeated Alcaraz 6-1, 6-2 sweep to move into the Madrid Open round of 16.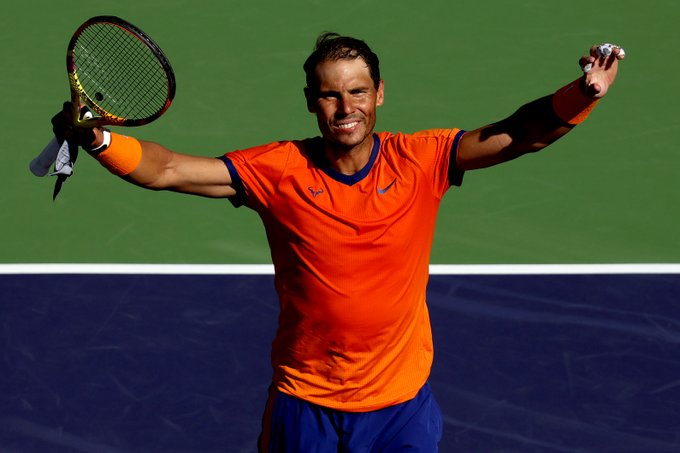 When asked about facing Nadal, Carlos exclaimed that he was excited. He said, "It's tough to play against Rafa, but at the same time I will enjoy the moment, I will enjoy the match. It's not every day you play against your idol."
"I'll be happy even if I lose that match but I'm focused right now to play my best against Rafa and be able to take my chances."
He added, "I remember that I played really, really nervous. I think this time I trained with him a couple of times, I know more how to play against him."
"I think now it's going to be a little bit different this match. Obviously he can destroy me again. I don't know what is going to happen."