Rafael Nadal made the best start to a new season during his career. He overcame the Tommy Paul 6-0 7-6 (7-5) to extend his winning streak to 13 matches at the start of 2022.
New world no.1, Daniil Medvedev will face Rafael Nadal on court in Acapulco. The two are set to meet for the first time since their epic Australian Open final last month.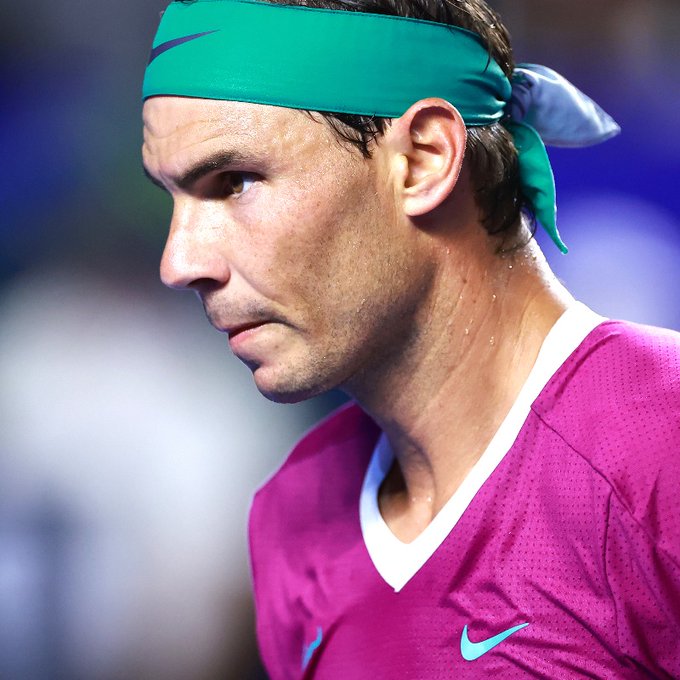 Medvedev progressed to the final four in Acapulco on February 24 with a 6-2 6-3 victory over Yoshihito Nishioka. While Nadal defeated world no.39, Tommy Paul in 2 hours and 3 minutes to set up their semi-final meeting.
Daniil Medvedev Excited to Meet Rafael Nadal
Daniil Medvedev will take on Nadal in Acapulco 2022 semi-final. The pair last faced each other in January's epic Australian Open final. The Spaniard fought back from two set downs to clinch a record-breaking 21st major title.
In the on-court interview after defeating, Nishioka, Medvedev said, "It's always special to play against him. Kind of a chance to get my revenge. I have to learn from the best, which is him, Roger, Novak and Andy."
He added, "Always when they were losing a tough fight, they were trying to get their revenge. Sometimes they managed to do it, sometimes not. That's what I'm going to try to do if I play Rafa."
Rafael Nadal also spoke highly of Medvedev. He said, "Everybody knows how difficult it is to play against Daniil. I know I have to play at my highest level if I want to have any chance, and that's what I'm going to try. I have to play my game."
He further added, "Everybody knows how difficult the final was in Australia. Tomorrow is going to be another battle. I know he's playing well, plenty of confidence… I am excited to play that match."