Nadal did not hold back while commenting on the fact which led to Djokovic to miss the Australian Open, 2022.
Rafa Nadal said that he feels sorry for Djokovic after the world no.1 was denied entry into Australia. He also added that the Serb knew for months that he could potentially face problems if he arrived down under without being vaccinated against COVID-19.
Also Read:- "It Was a Lot to Handle" – Novak Djokovic Reveals That He Was Relieved After the US Open Final
Craig Tiley, the tournament chief reiterated that all players and staff at the Australian Open, 2022 would have to be vaccinated. Or they should have a medical exemption granted by an independent panel of experts.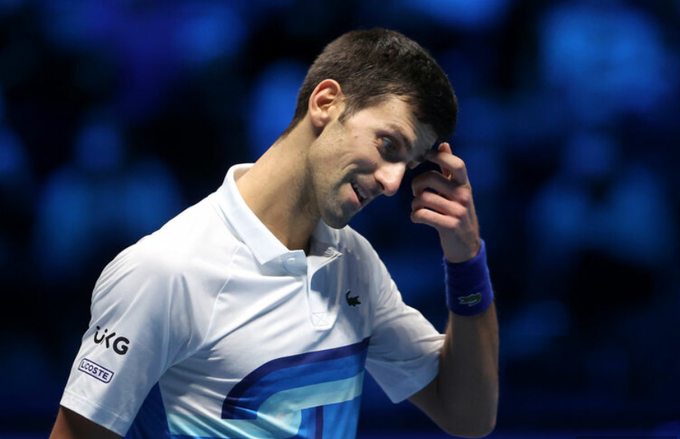 Novak Djokovic's Visa Was Revoked Upon His Arrival in Australia
Novak Djokovic was detained by the officials at the border. His visa was revoked on his arrival in Melbourne because he failed to obtain the right visa for the medical exemption which he was granted.
Novak #Djokovic has NOT been allowed to enter Australia and most probably will not participate at the Australian Open.

— Saša Ozmo (@ozmo_sasa) January 5, 2022
The detention was done amidst a storm of protest about the decision to grant him a medical exemption from vaccination. The exemption is required to play in the Australian Open.
Nole is holed up in a quarantine hotel in Melbourne. His lawyers seeking an urgent injunction against deportation. Novak has won nine Australian Open titles including the last three.
Rafael Nadal Comments on Djokovic's Possible Deportation
Rafael Nadal was asked about Djokovic after his match in the Melbourne Summer Set ATP 250 tournament, . He said, "Of course I don't like the situation that is happening. In some way I feel sorry for him. But at the same time, he knew the conditions since a lot of months ago, so he makes his own decision."
Nadal unlike Djokovic has always believed in the medical sciences. He said that what is happening around the world was not ideal and not good for anyone.
"Seems some rough situation. It's normal that the people here in Australia get very frustrated with the case because they have been going through a lot of very hard lockdowns. A lot of people were not able to come back home. I believe in what the people who knows about medicine say. If the people say that we need to get vaccinated, we need to get the vaccine. That's my point of view." – Nadal had said.
Rafael Nadal had some pretty strong words for Novak Djokovic. He also said that he feels sorry for Novak but added that the Serb knew about the rules and regulations well in advance.
Nadal said, "I think if he wanted, he would be playing here in Australia without a problem. He went through another – he made his own decisions, and everybody is free to take their own decisions, but then there are some consequences. Of course, I don't like the situation that is happening. In some way, I feel sorry for him. But at the same time, he knew the conditions a lot of months ago, so he makes his own decision."