Stefanos Tsitsipas moved into his 3rd Australian Open semi-final with straight-sets victory over Jannik Sinner on Wednesday.
The Greek 4th seed played his best tennis yet in the year's opening major. He did so and moved past the 11th seeded Italian.
Also Read:- "It's a Big Joke" – Denis Shapovalov Takes a Dig At Carlos Bernardes After the Controversial Moment During Rafael Nadal Match
Stefanos defeated Sinner 6-3, 6-4, 6-2 in 2 hours and 6 minutes and moved into the semi-final of the Slam.
Even a rain interruption which forced the stadium roof to be closed and change match conditions early in the 2nd set could stop Tsitsipas' unforgiving momentum.
Tsitsipas has reached the semi-finals twice before in Melbourne. He became the first Greek player to reach a major final. Even though he lost to Novak Djokovic in last year's French Open.
Stefanos Tsitsipas Impressed With His Performance
Stefanos played his most impressive match on the Rod Laver Arena in Melbourne. He grasped control of the quarter-final when he found a break in Sinner's opening service game. The weakness in Sinner's game helped Stefanos in not losing his firm grip.
"My humility helped a lot today. I knew I was going out on the court to face a very good player," Tsitsipas said.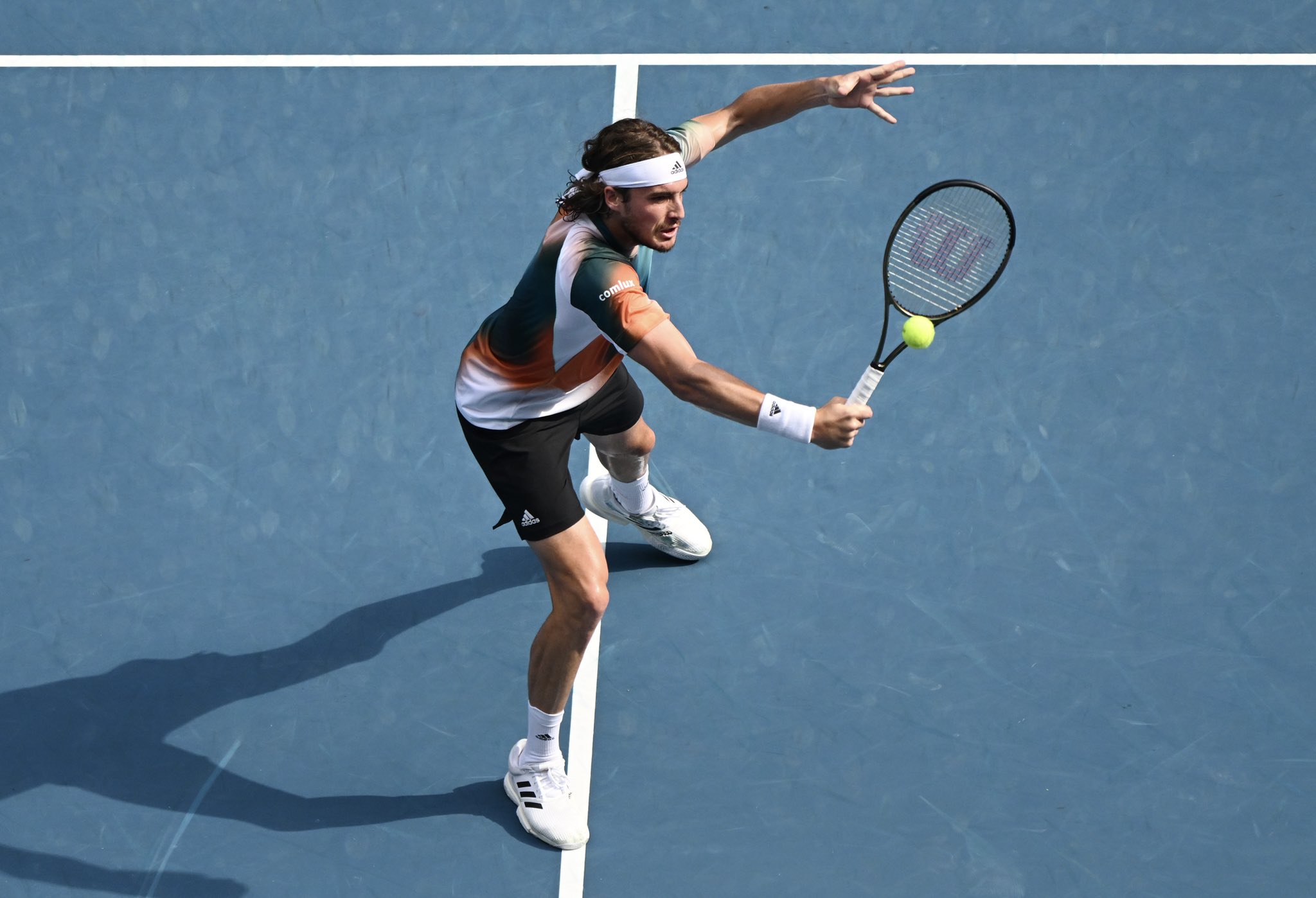 "I just focused on my very best shots and it paid off better than I thought. Stepping on the court and having the crowd support is truly unbelievable."
Stefanos spoke about the rain interruption. He said, "It's part of the game. I knew I was heading in the right direction. The conditions might have changed a bit but so did my mind. I tried to adapt. It just worked."
Tsitsipas' Cheeky Dig Towards His Doctor
Stefanos Tsitsipas defied doctors orders to be playing at the Australian Open. He is on his path to chase his maiden grand slam title.
He underwent elbow surgery in November and was unsure if he would even make it to the Australian Open.
"I'm pretty sure my doctor is watching right now . Frank has been sending me texts after every single game," Tsitsipas said.
"We both didn't expect for me to participate at the Australian Open. It was not part of our plan to be playing in Australia, but I've proved him wrong.
"Frank is a big tennis enthusiast and he's worked with a lot of tennis players. I'm happy I've found the right person to bring me back stronger."