Up against world no.1, Iga Świątek, Coco Gauff could not cross the last hurdle at the 2022 French Open. Coco faced a brutal defeat in the hands of the Polish tennis star. Iga put on a spotless display of tennis as she outclassed Gauff in a one-sided final; by winning the Suzanne Lenglen Cup after a 6-1, 6-3 victory on June 4th, 2022.
Gauff playing her first Grand Slam final found it hard to match the intensity and class of Świątek; who is currently looking unstoppable on the women's singles tour. Claiming her 2nd French Open title in three year, Świątek's game consisted a blend of power, poise and precision on the clay was too much to handle for Gauff.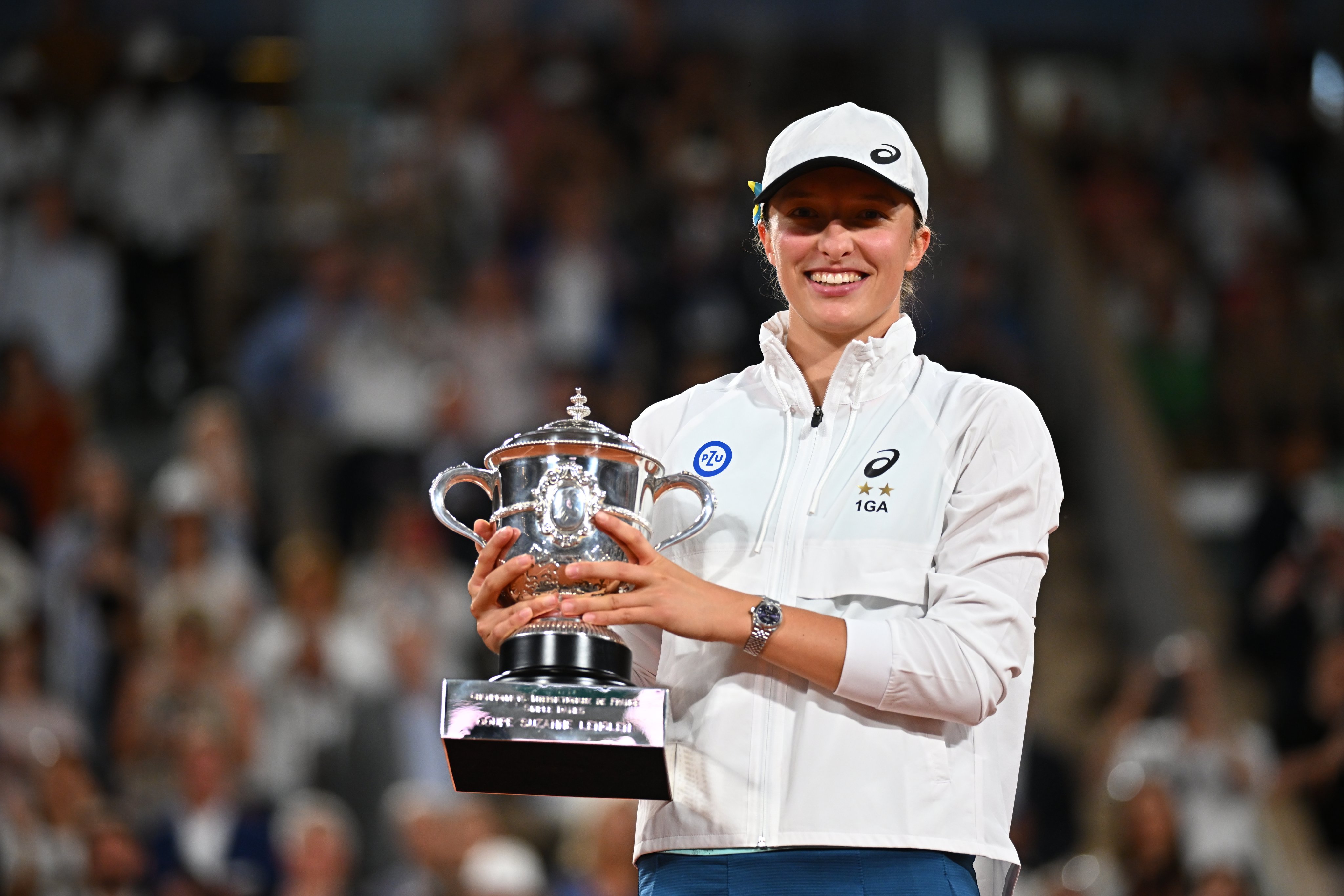 Świątek raced through the opening set and crumpled Gauff's brief resistance in the 2nd set. Her ruthless performance helped her become the 4th player this century to lift the Suzanne Lenglen Cup on multiple occasions.
Iga Świątek on breaking a Serena Williams record
While playing for her 2nd French Open title, and winning it, Iga Świątek broke several records. She now has won 35 straight matches, since her loss at the Dubai Duty Free Tennis Championships in February, 2022.
By beating Coco Gauff in the Roland Garros final, Iga now has the joint-longest streak of this century, equalling Venus Williams' record of 35 straight wins set in 2000. She has also steered clear of Serena Williams, who won 34 straight matches in 2013.
🏆 The one thing that I've learned over these two years is…

🏆 Jedna ważna rzecz, jakiej nauczyłam się przez te dwa lata…#RolandGarros @rolandgarros pic.twitter.com/pDOcv1mMJO

— Iga Świątek (@iga_swiatek) June 4, 2022
By winning the French Open final, Iga Świątek won her 35th consecutive match and beat Serena Williams' record from 2013. In 2013, Williams won 34 consecutive matches before losing to Sabine Lisicki at Wimbledon.
When asked about her breaking Serena Williams' record she said, "I think honestly, it may seem pretty weird. But having that 35th win and kind of doing something more than Serena did, it's something special. Because I always wanted to have some kind of a record. In tennis, it's pretty hard after Serena's career. So basically that really hit me."
No WTA player has won more than 35 matches in the 21st century and Świątek is now a win away from setting a new record for the most wins in the 21st century.