In a match spanning just over 4 hours, Rafael Nadal defeated Novak Djokovic to move into his 15th French Open semi-finals. Having an aggressive strategy from start to finish, along with precise execution of his tactics, Rafa won the match.
After the match, Nadal gave his thoughts on the game. He said, "I'm very emotional. For me it's incredible to play here. Playing against him is always an amazing challenge… To win against Novak, there is only one way, to play your best from the first point until the last."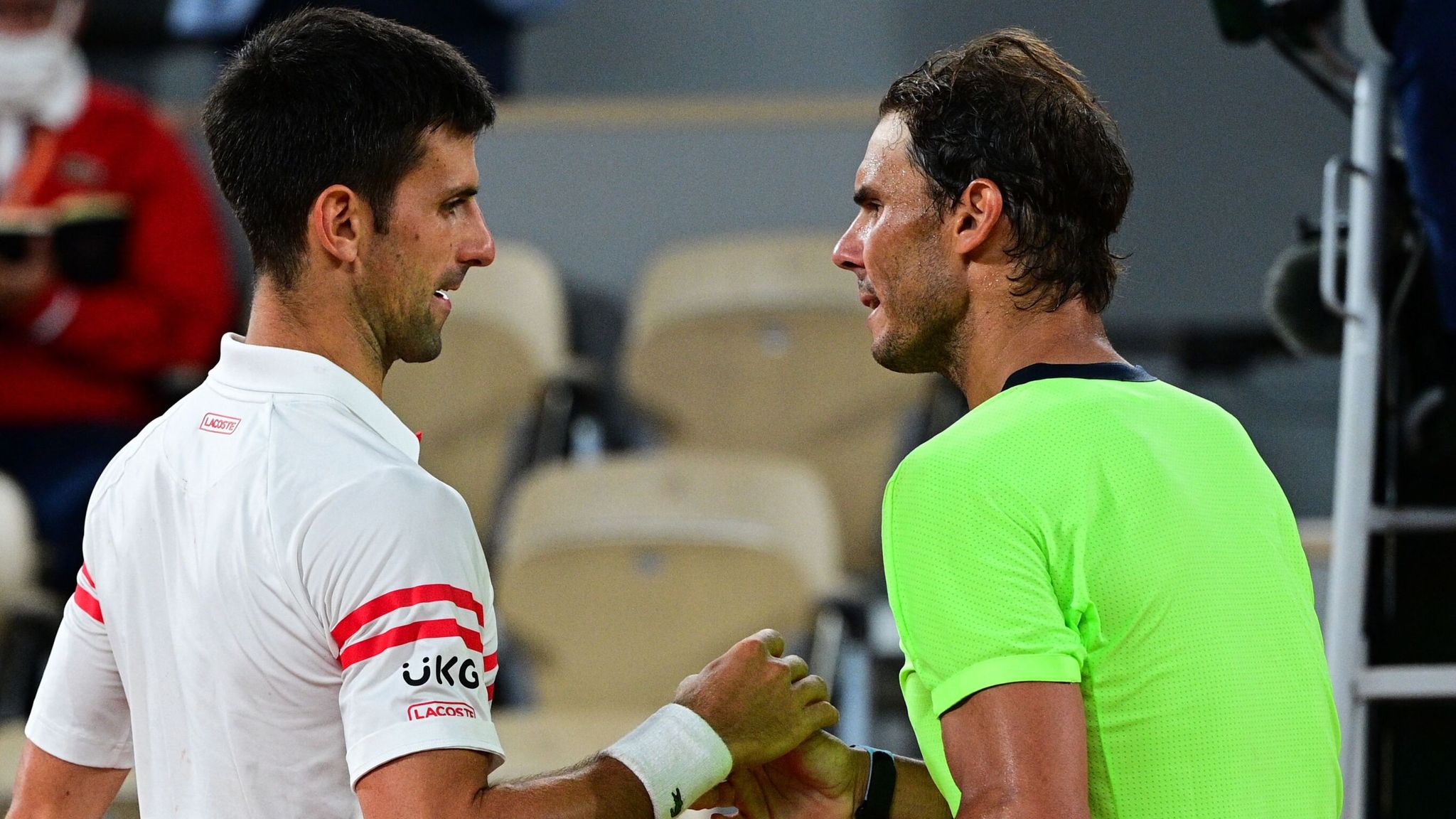 In the match Novak Djokovic overturned a double-break deficit to take an 88-minute second set. Doing this he missed two set points when serving for the fourth to force a decider. He will regret these missed chances in the duo's 59th career meet.
Nole said, "Congratulations to Rafa, he was better in the important moments. He showed why he was a great champion. Well done to him and his team, he deserves it."
Novak Djokovic's comment about Rafael Nadal confuses fans
In a marathon quarter-final match, Rafael Nadal clinched the game with 6-2, 4-6, 6-2, 7-6(4) on Court Philippe Chatrier.
Rafa will face German player, Alexander Zverev at the semi-finals of the 2022 French Open. He moved closer to his 22nd Grand Slam title after defeating Djokovic. The duo faced each other for the 18th time in a Grand Slam. The both of them has contested the most matches at Grand Slams in the Open Era. Their rivalry has surpassed that of Djokovic and Roger Federer (17).
He is appreciating Rafa or Just Being Salty?
🙃

— MS Faisal (@FaishHeart) June 1, 2022
After the match at the post match press conference, Djokovic commented on Nadal's injury. He said, "It's not the first time that he is able to — a few days after he's injured and barely walking — to come out 100 per cent physically fit. He's done it many times in his career, so I'm not surprised."
Nole's comment confused fans around the world. They weren't sure if Djokovic was mocking Rafa's injury or was making an innocent comment. The comments made by the fans were both for and against Djokovic.
He is expressing FACTS. I love Nadal BUT how is it with all the DOZENS of injuries over his long career, some of them more than threataning has he been able to recover time and again and for the most part swiftly??

— James (@James78688658) June 1, 2022
Nadal is a French Open veteran with the most number of titles with 13 wins. He missed out on a record-extending 14th Roland Garros title last year, having lost to eventual champion Djokovic in the semi-finals. He is still on track for a record-extending 22nd men's Grand Slam title.