Iga Swiatek was defeated by Danielle Collins in the 2022 Australia Open semi-final in Melbourne. The American stormed into the final where she faced Ashleigh Barty.
Collins delivered a brilliant performance to upset world no.9 Swiatek 6-4, 6-1 and reach her first Grand Slam final.
Swiatek did not play a poor match, aside from her questionable decision to repeatedly serve into Collins' lethal backhand.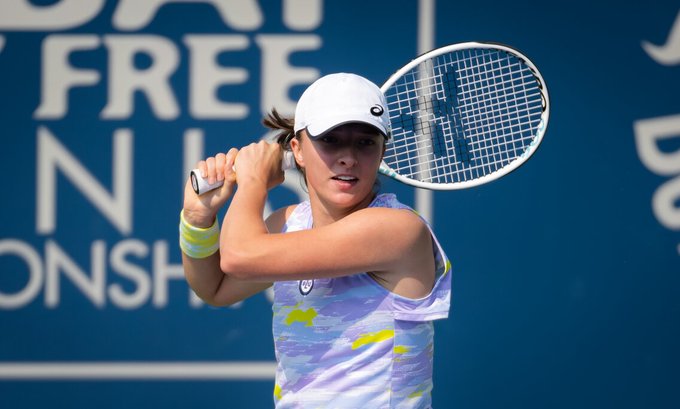 Overwhelmed by Collins' lightning-fast start, Iga quickly found herself down 4-0, but responded well as she attempted a first-set comeback.
Iga Swiatek said she came up against the fastest balls she has ever faced after missing out on the final. She made the comment after being blown off court by the raw power of Danielle Collins.
The Polish tennis star was overwhelmed by the American 6-4, 6-1 in the last four and said it was tough to know how to deal with her relentless shot-making.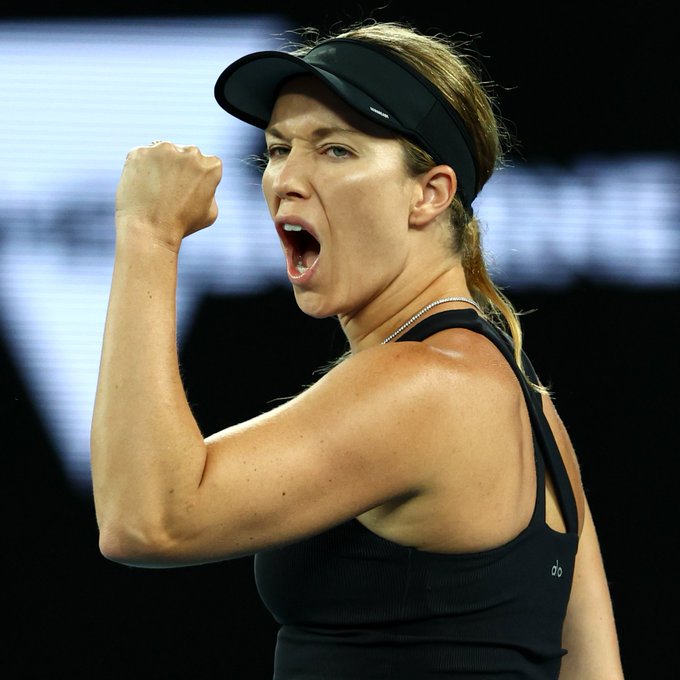 Iga Swiatek after her semi-final loss said, "I was prepared for her playing an aggressive game. But I think that was the fastest ball I have ever played against in a match. For sure in practices I have hit maybe the same speed. But in matches it's different because players they don't want to, you know, take that much risk."
"But it seemed for her that it wasn't even risky because she was playing it with control. So I am impressed and huge respect to her because she's playing a great game."
Iga Swiatek Received a Message From Rafael Nadal After Her Australia Open Exit
After her defeat in the semi-final match against Danielle Collins, Iga Swiatek received a surprising message form Rafael Nadal.
The Pole was surprised and elated to get the message from the Spanish tennis legend. She said, "It surprised me because for sure he has a busy life. And he focused on himself. I don't know how, like, players that are that great how they, I don't know, live, if they share something."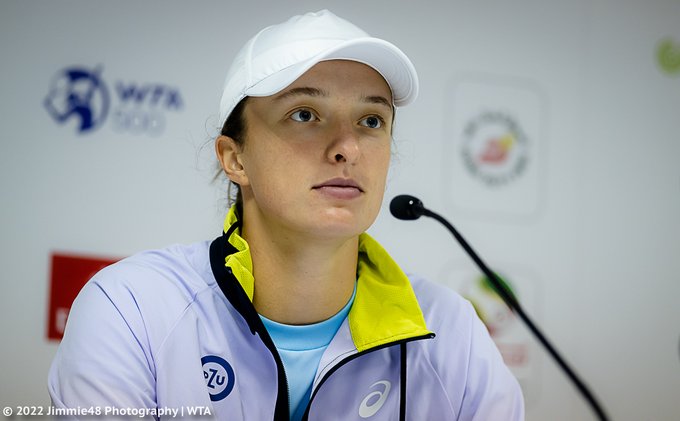 She further added that, "It was pretty amazing to see that he actually can text somebody like me, and it shows that he's pretty down to earth, I guess. Yeah, for me it's really inspiring. Because even though I wasn't really angry and sad after my match with Danielle because I know she played pretty perfect game."
Iga Swiatek on receiving a text from Rafael Nadal following her Australian Open semi-final exit:

"I just felt really motivated. The day after I lost I wanted to come back on court and work harder. I think Rafa's message had a lot to do with that."

????????????https://t.co/YXOV4JbEuk pic.twitter.com/Ye81SwRqs7

— Reem Abulleil (@ReemAbulleil) February 14, 2022
When the journalist asked her about the content of the message, she said, "The day after I lost I wanted to come back on court and work harder. I think Rafa's message had a lot to do with that. Yeah, he's just great example for all of us, and it's pretty cool to have, like, contact with him."
Despite the heart breaking defeat, Swiatek showed character on her way to the last four and said she had no regrets from her time at Melbourne Park, where she made her first semi-final outside of the French Open that she won in 2020.