Daria Kasatkina is a Russian professional tennis player. In an interview with Eurosport Russia she gave her thoughts on Nick Kyrgios and Daniil Medvedev's behaviour on the court.
Daniil Medvedev is a little hot headed. He has had heated arguments with ball kids, match officials and umpires.
Nick Kyrgios is known for his on-court antics. He is loud, controversial and is always in the hot waters with match officials.
The antics of both the players attracted negative news headlines. They both were slapped with hefty fines for their behaviour on the court in the Australian Open 2022.
Medvedev paid fines of AUD $12,000 for offensive comments to the chair umpires, and the Aussie paid a AUD $10,000 fine in the Slam.
Daria Kasatkina On Kyrgios And Medvedev's Behaviour
In a recent interview with Eurosport Russia said, "The younger generation, of course, likes the behaviour of Nick, Dani. But the behaviour of the second is definitely better. Kyrgios often goes too far."
Daniil Medvedev won the Australian Open semi-final against Stefanos Tsitsipas. He beat the Greek, Tsitsipas 7-6 (7/5), 4-6, 6-4, 6-1 to reach his second consecutive Australian Open final.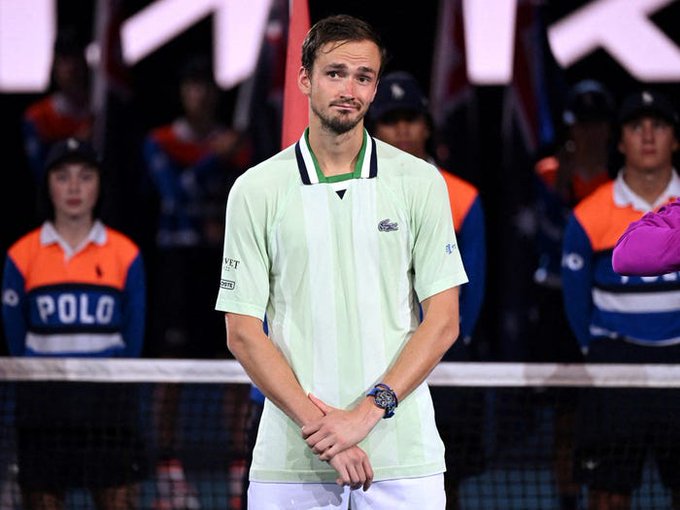 Daniil was in a fiery temperament during the match. He had a massive blow-up with the chair umpire during a changeover at 5-4 in the 2nd set.
Medvedev claimed that there was coaching from Tsitsipas's coach and father Apostolos from the player's box. Due to his rage he received a code violation.
Speaking on the Medvedev and chair umpire situation, Daria said, "What happened in the match with Tsitsipas: yes, Daniil was right, but he went too far. In the situation with the judge, Medvedev was right, but he presented it not quite correctly. It was too rough for me."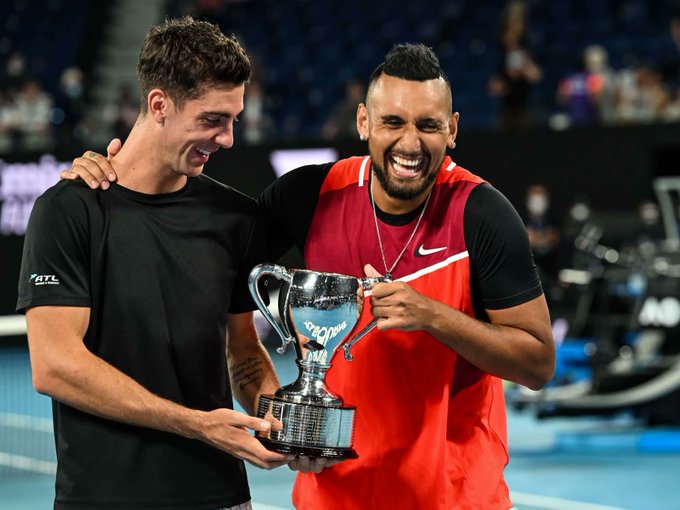 In the Australia Open doubles quarter-finals, Nick was playing alongside fellow Australian Thanasi Kokkinakis. They were facing Kiwi Michael Venus and Tim Pütz. The Kiwi labelled him an "absolute knob" with the maturity levels of a "10-year-old."
As for Nick Kyrgios, Kasatkina said, "The same is Nick, but he often makes scandals over absurd things. Of course it's fun."