Playing against Bianca Andreescu in the first round of Italian Open, Emma Raducanu had to retire due to back injury. Trailing 6-2 2-1 in Rome when Emma decided to stop.
Raducanu has been suffering with a back injury in recently and it forced her to retire. The Brit later confessed to over-playing. She said it would help to have someone to "hold her hand" and advise her on when to play.
Previously, Emma retired in the opening-round match of the Abierto Zapopan tournament in Guadalajara against Daria Saville due to left hip injury. In the tough physical battle to advance to the second round, Raducanu was forced to retire at 5-7, 7-6(4), 4-3. The match lasted 3 hours and 36 minutes, and set the mark for the longest WTA match of the season.
Back injury causes Emma Raducanu to withdraw from the Italian Open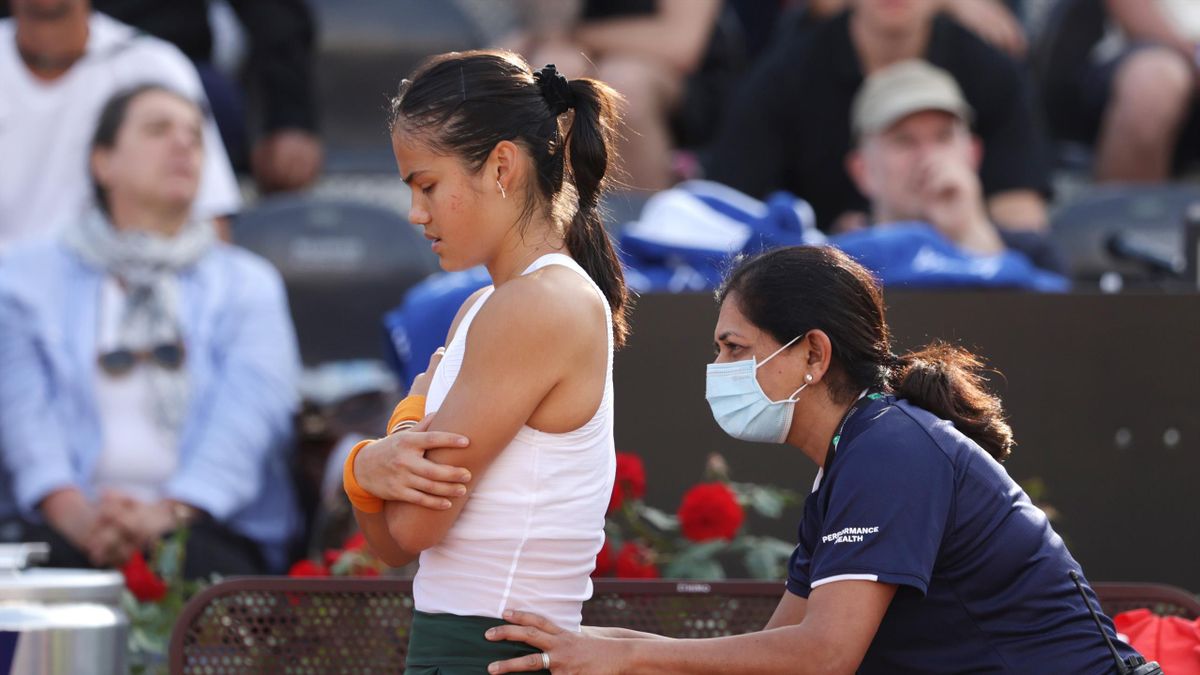 Coming in after her brilliant performances in Stuttgart and Madrid, Emma Raducanu looked to build up her momentum in Rome. However, in the opening-round draw against Bianca Andreescu, the Canadian got off to a strong start. Eventually, Raducanu's back injury pushed her to retire from the game and the tournament.
Appearing to be struggling with an issue throughout the match, Emma called on the medical staff after the first set. The problem did not go away at the start of the second round, with Raducanu heard telling a physio – "I can't move".
The Brit eventually withdrew concerns over how the injury will affect her plans for the French Open. Speaking after her exit from Rome at the press conference, Raducanu said that she wants to focus on returning to full fitness before playing again.
Emma Raducanu will head back to London in a bid to determine whether a scan is needed on her lower back. She said, "I need to make sure my back is fully right, however long that takes. I need to just keep on it. I don't want to play my next match with a feeling of limitation because I think that I learned my lesson from this week, when to push, and when not to push. Probably today wasn't right."
Back issues have been a regular problem for Raducanu in her short career so far. She is in a race against time to recover ahead of the French Open. It is because she doesn't want to make the same mistake and play while unfit.