Novak Djokovic suffered a shock defeat to Czech qualifier Jiri Vesely in the quarter-finals of the Dubai Duty Free Tennis Championships. He fell from no.1 in the ATP rankings and was replaced by Russia's Daniil Medvedev.
Medvedev moved up from no.2 for the first time and became the 27th man to reach that position. He won the US Open in 2021 and was the Australian Open runner-up for the past two years.
Daniil became the first player other than Djokovic, Federer, Nadal or Murray to top the rankings since Feb. 1, 2004. He is also the third Russian man after Yevgeny Kafelnikov and Marat Safin to be placed on the top.
Djokovic spent a record 361 weeks atop the rankings and won eight tour-level titles, including three Grand Slams, since regaining his top-ranked status in February, 2020.
Daniil Medvedev honoured to be on the top
Daniil Medvedev became the first man since 2004 outside the game's "Big Four" of Djokovic, Nadal, Federer and Murray to occupy the top spot.
The Russian with 8,615 points passed Novak Djokovic (8,465 points). The Serb held the top spot in men's tennis for a record 361 total weeks.
After earning the top spot, Medvedev took to Twitter to show his gratitude. He wrote, "It's a huge honour to take over this spot. I'm sure everyone can understand it comes with mixed emotions that it happens this week. Thank you to my wife, team, sponsors, friends, & everyone that has helped along the way. It's a long journey and I look forward to the years ahead."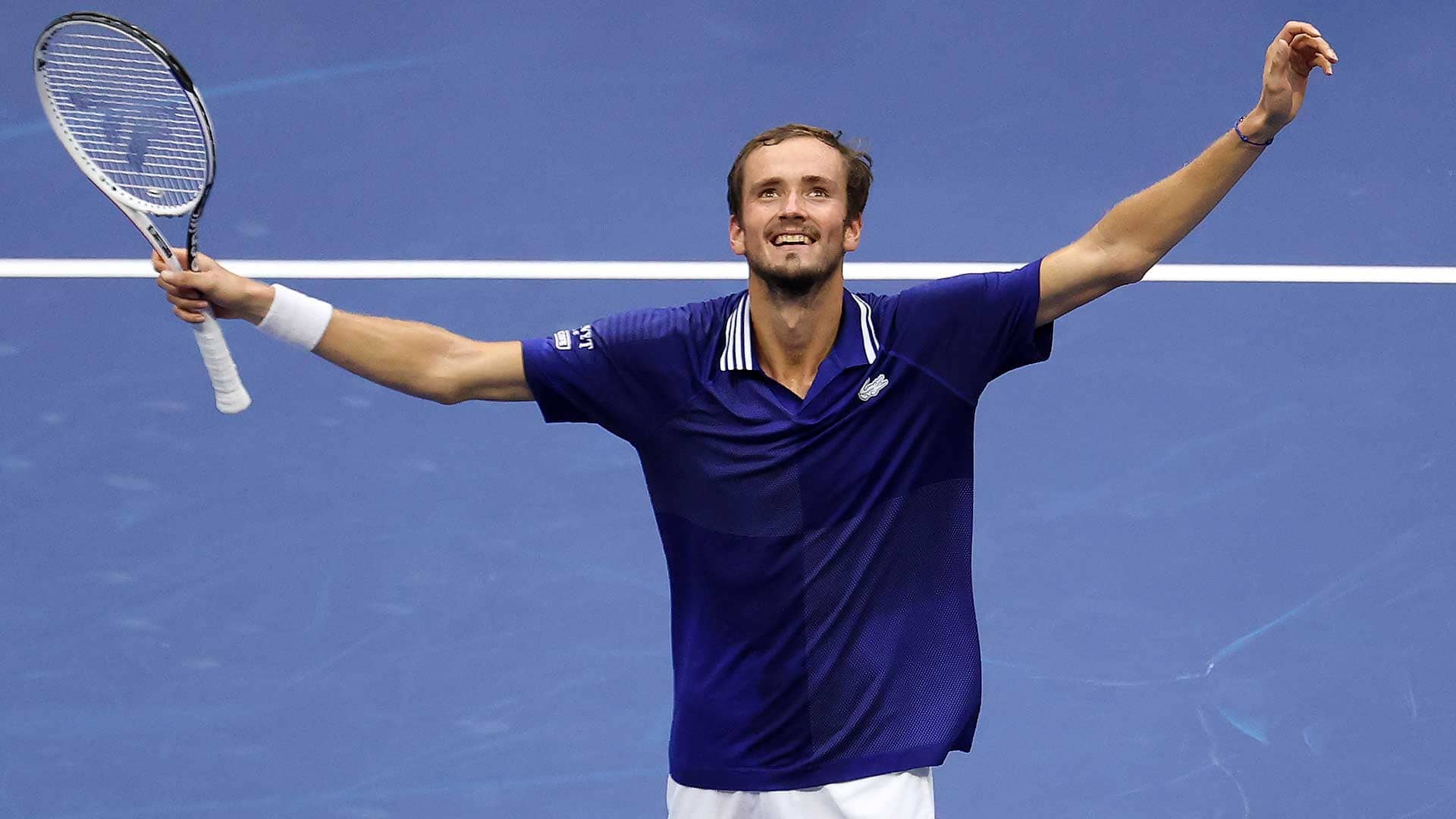 After winning his first round in Acapulco and before reaching the number 1 spot, Medvedev talked to USOpen.org. He said, "When you are young, you think that it's impossible, so that's why you dream about it. When it becomes closer to you, you dream less about it and do more to achieve it… It's not even a dream anymore, it's a goal."
Daniil told the ATP media that, "All of us [in the younger generation] want to be the first one to do it, and to stay there as long as possible. To be the first one to break some of these milestones is a positive thing, if we can say, for the portfolio."