Playing 18 aces, Naomi Osaka beat Swiss Belinda Bencic 4-6 6-3 6-4 to reach her first Miami Open final. Osaka is in a championship match for the first time since 2021 Australia Open. She will next face current world no.1 and second seed Iga Swiatek in the final.
The former world no.1 conceded only two first-serve points in the first set. She could not convert when it counted as Belinda Bencic saved a pair of break points in the second game.
For someone who has not dropped a set in the tournament, Osaka lost her serve in the third game and again in the fifth.
Naomi is 🔙‼️

🇯🇵 @naomiosaka comes from a set down to defeat Bencic and reach her first final since the 2021 Australian Open!#MiamiOpen pic.twitter.com/vaV9gWltTS

— wta (@WTA) March 31, 2022
At the post match press conference, Naomi gave her thoughts on Belinda's serve. She said, "She had a really amazing service return. There were times I thought that I hit great serves but she just hit winners."
Naomi Osaka gets emotional after the semi-finals match
After reaching a championship match for the first time since the 2021 Australia Open, Naomi Osaka's eyes welled up with happy tears. She said, "Damn, I'm almost crying."
Naomi hid her face in an orange towel a few times right after the match ended to hide her tear stained face. She entered this tournament ranked No. 77 in the world, will leave Miami as 36th in the world. She would be back in the top 30 if she wins the title.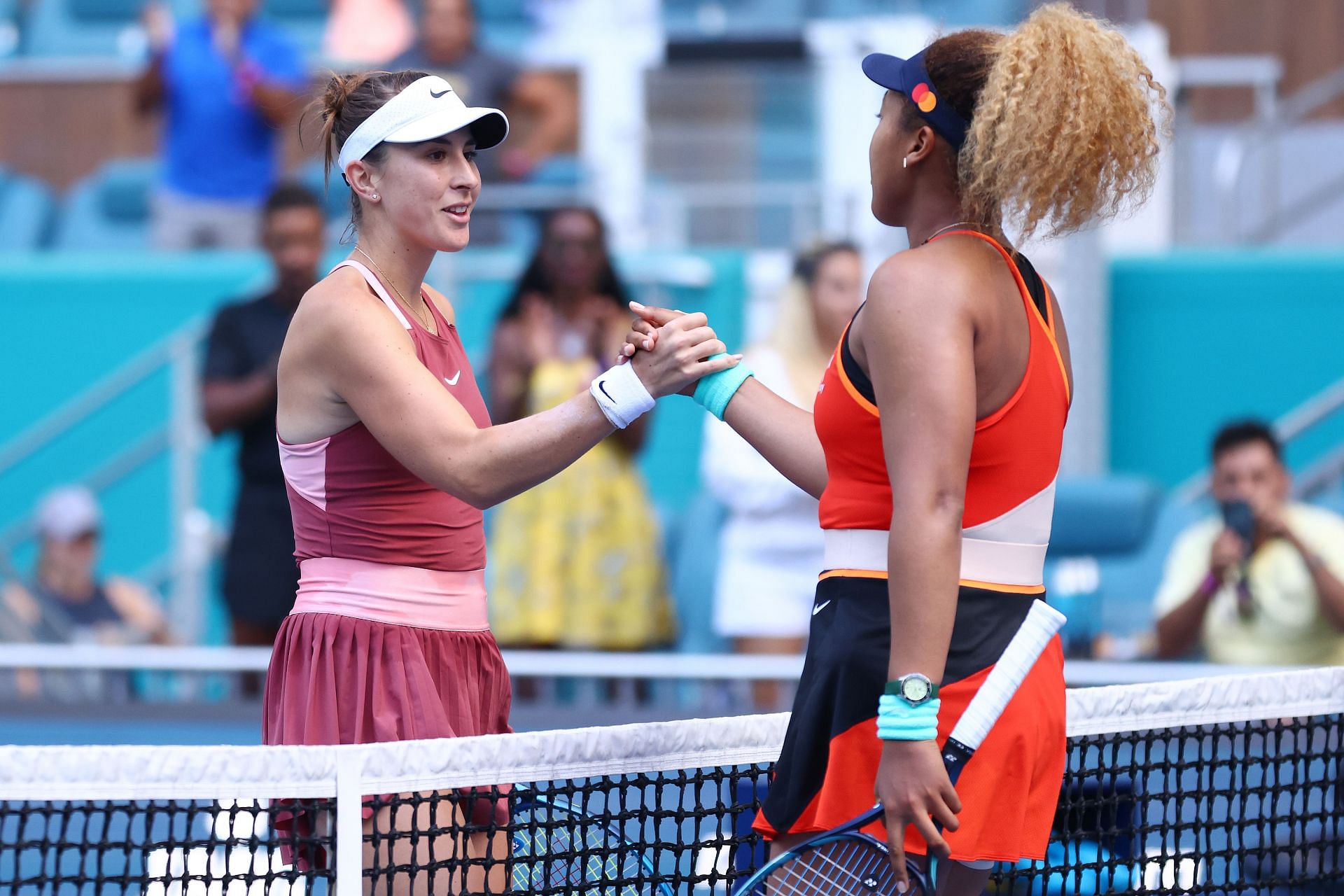 At the press conference she said, "I feel like if I was negative for a split second I would have lost the match today. I have to keep pumping myself up and I haven't played as many matches as a lot of these other players so I just have to keep learning."
She added, "(I was) just battling my inner thoughts and trying to know that I must play one point at a time and, you know, adjust if I have to but try not to overwhelm myself with my thoughts."
Man idk what's going on but I'm just so grateful right now. Cheers to the ups and downs of life for making me appreciate this moment even more. We're back in a final, see you on Saturday ❤️ pic.twitter.com/cNxV1lZC7d

— NaomiOsaka大坂なおみ (@naomiosaka) April 1, 2022
Naomi Osaka shared her excitement for reaching the finals through her social media. She tweeted, "Man idk what's going on but I'm just so grateful right now. Cheers to the ups and downs of life for making me appreciate this moment even more. We're back in a final, see you on Saturday."