Nick Krygios, an Australian Tennis player recently revealed the most difficult opponent he has ever faced. Nick who just returned to his home in Australia after a disappointing performance in the Laver Cup did a question and answer session on Instagram. In that session, he gave the answers to many questions including this which asked him to reveal the toughest opponent he has ever faced.
Let us look at what the Australian player replied to the question. The answer just might surprise you. Here is everything that you need to know.
Also read: Tennis Fans Devastated as Roger Federer Drops Out of Top 10 Rankings After 5 Years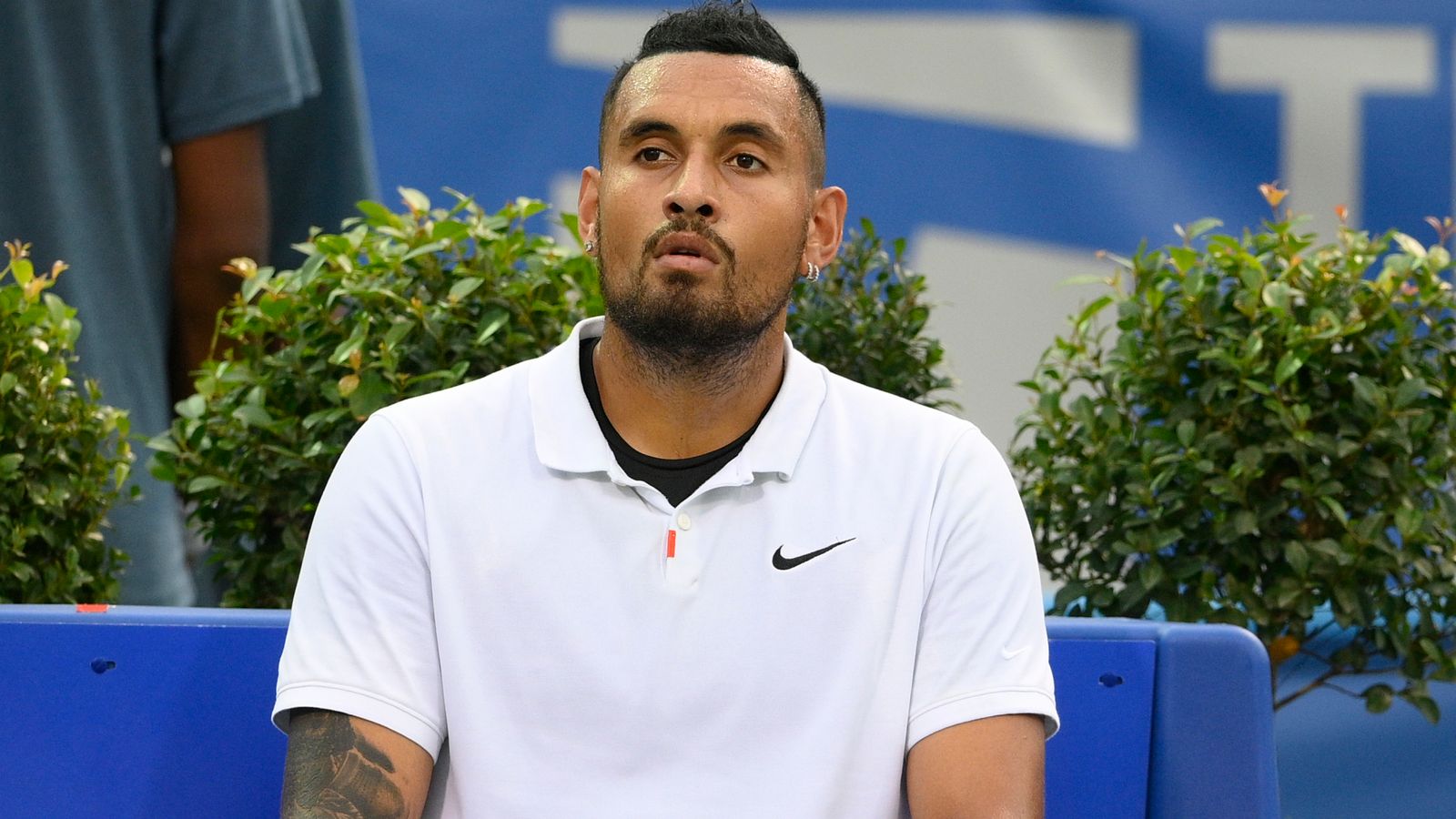 Nick Krygios on "Who is his toughest Opponent"?
In a recent question and answer session, Nick Krygios was asked this question. To everyone's surprise, he did not name the Big 3 players. The big 3 players are Roger Federer, Rafael Nadal, and Novak Djokovic. The answer that he gave was Andy Murray and Kei Nishikori.
If the stats are considered, Andy Murray faced Nick 6 times and has emerged victorious on 5 of them. On the other hand, if we take into the head-to-head encounter between Kei Nishikori and Nick Krygios, it comes out that the Japanese player has a comfortable 4-0 lead over his Australian counterpart. This pretty much sums why he has named them.
To everyone's surprise, Nick Krygios has defeated all three Roger Federer, Rafael Nadal, and Novak Djokovic. He holds the record for defeating them in their very first encounter with the Australian player. Adding to this, Nick has never lost a match to Novak Djokovic, thereby maintaining a 100% win record. Though the players have met only twice, it is a record that he can definitely be proud of.
Andy Murray under arm ace > Nick Kyrgios pic.twitter.com/ChHovliaSd

— James (@Surreycricfan) October 10, 2021
The Australian player on Retirement
The player hinted at retiring from the sport after the recently concluded Laver Cup. After a disappointing performance at the Cup, the player said that this could probably be his last Laver Cup. "This is probably my last Laver Cup. I don't know how much longer I will be in tennis. This is my last event of the year – I will get my body right ahead of the Australian Open. My mum is not doing too well with her health. I'd like to go back and see her. As long as I'm on the court, I will try and give my best, but I'm not going to lie and say that I'm going to plan to play four or five more years on tour." said Nick Krygios.