Nick Kyrgios is known for his showmanship in the tennis court. Every time he comes on the court, there is drama and excitement. Everyone expects it from him.
Nick jokingly told the Herald Sun that, "Well I mean, tennis is pretty boring, so if I don't do things that keep me stimulated I don't tend to play very good."
Also Read:- "She Is The Champ" Nick Kyrgios Praises Emma Raducanu Following Her Win Against Sloane Stephens
Nick Kyrgios was clearly in a sour mood during his Australian Open second-round clash with Daniil Medvedev. His mood shifted drastically after being involved in a heated exchange with the umpire.
Nick Kyrgios was playing Daniil Medvedev against whom he has won the two previous matches. The Russian was not successful in defeating Kyrgios.
The two previous meetings were fascinating affairs and there was even more intrigue within the crowd this time around.
Nick Kyrgios Used Expletive At The Australian Open Crowd
Under pressure Nick lost the first two set of his tough second round Australian Open match up against Daniil Medvedev.
Nick Kyrgios became frustrated and had blown up at the chair umpire for not allowing him enough time in-between serves. He was back to his disturbing behaviour of slamming umpires and serving underarm.
Daniil Medvedev had Kyrgios on the back foot early on. The screaming fans piled into Melbourne Park's Rod Laver Arena for the Thursday night game.
Kyrgios did not take long to get the crowd fired up. He sent down his trademark underarm serve to save a break point in the starting minutes.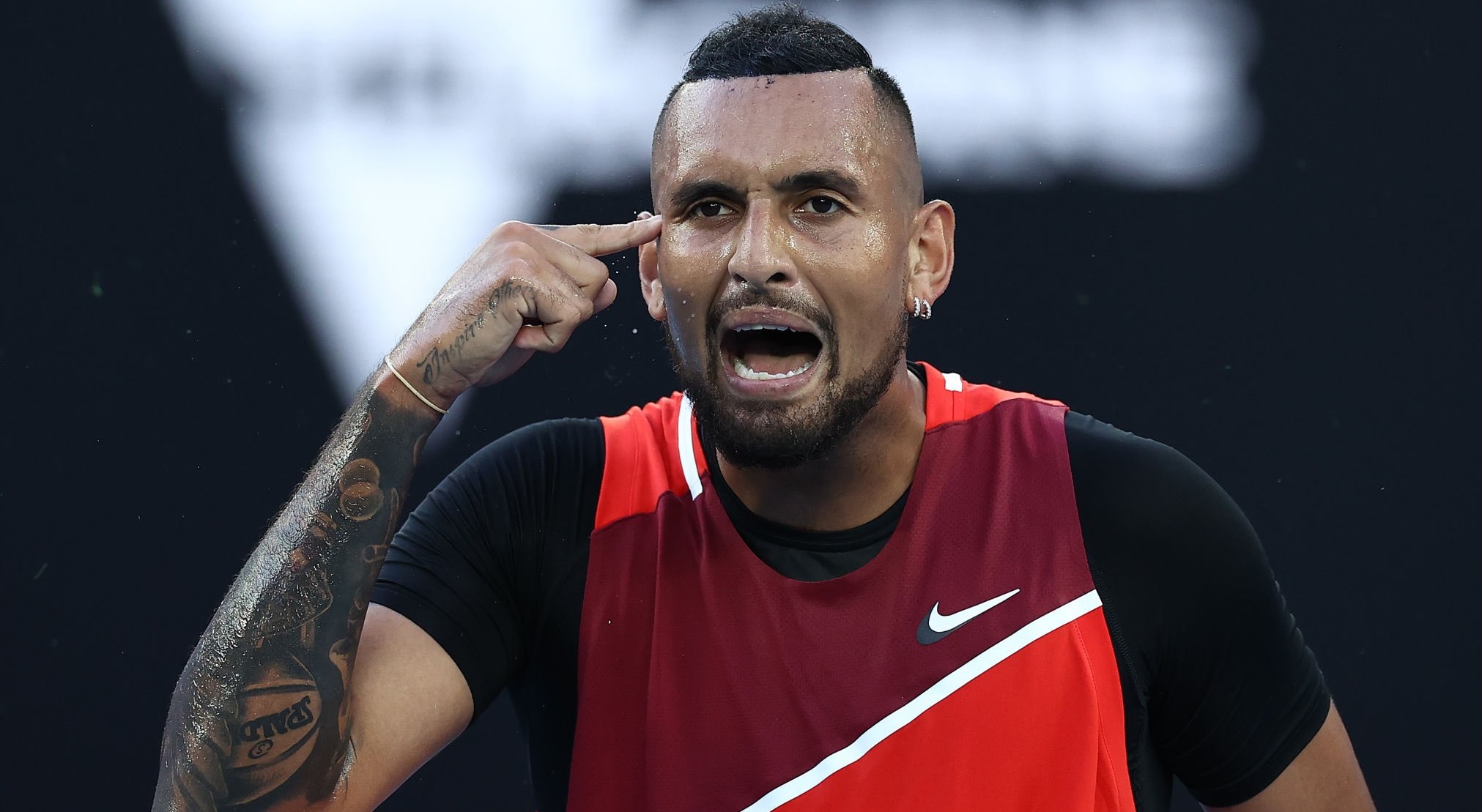 Kyrgios was furious at the umpire mid-way through the opening set. He started complaining that he was not given enough time to serve.
"I play a long point, I instantly walk to my towel. Instantly! And there are seven seconds left on the shot clock. How is that possible?" he said to the umpire.
"It can't be seven seconds. It can't happen."
Kyrgios continued to fight back and trouble Daniil Medvedev on every service game before levelling the set at 4-4.
Nick was fired up for the match as well as he even hit out at the crowd inside Rod Laver Arena at one stage.
He shouted, "Will you not scream during my f****** serve?!"
The expletives was picked up by the chair umpire who issued a "code violation" and a "warning" to the Aussie.