Novak Djokovic is speaking out on Wimbledon Open losing its ranking points for their ban on Russian and Belarusian players participating in the Grand Slam.
Wimbledon Open was stripped of it's ranking points by the Association of Tennis Professionals and the Women's Tennis Association. The move which threatens to reduce the tournament to the status of a high-profile exhibition event.
Several tennis stars around the world are not happy with the decision of banning the Russian and Belarusian players. Andy Murray, Novak Djokovic and Rafael Nadal have all spoken out against the ban.
Novak Djokovic has recently spoken out at Wimbledon's decision to ban all Russian and Belarusian players. He also supports the ATP in withholding ranking points from the tournament as a show of unity among players. He supports the decision even though the move will negatively affect his hold on the world no.1 spot.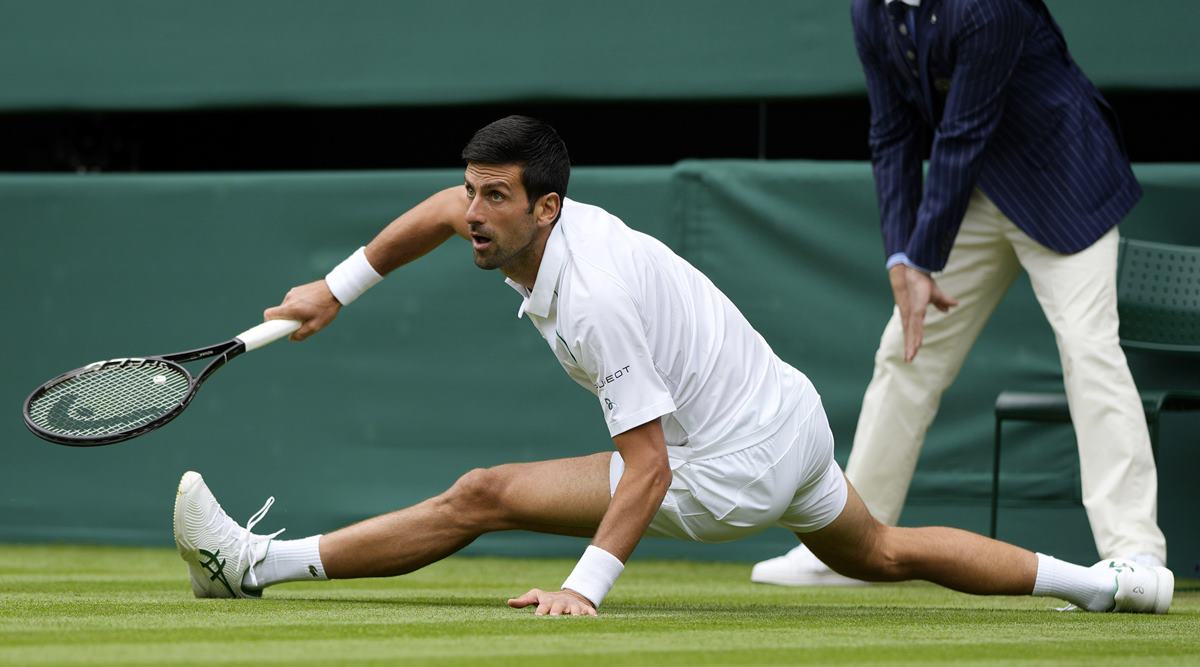 The Serb said, "I'm affected because I'm not able to defend 4.000 points [Australia and Wimbledon]. I'm happy to see that the ATP and the players decided to show Wimbledon that when you make a wrong decision, there are consequences. Wimbledon is still Wimbledon, it was my dream as a kid, I never looked at it for points of prize-money, but I understand the group of players affected. It's a lose-lose situation."
The decision by the ATP and WTA was made in a response to Wimbledon banning Russian and Belarusian players following the invasion of Ukraine. The International Tennis Federation (ITF) has withdrawn points for Wimbledon juniors, wheelchair events.
Novak Djokovic gives his thoughts on Wimbledon Open losing its ranking points
After his 1st round victory at the French Open, Nole called the All England Club's ban of players from Russia and Belarus over the invasion of Ukraine 'a mistake' and criticised Wimbledon organisers for their lack of communication.
He said, "They haven't discussed it with anybody from ATP or any individual players . Or, for that matter, Russian or Belarusian players. So I think it was a wrong decision. I don't support that at all."
Wimbledon chairman Ian Hewitt said the UK Government has left them with "no viable alternative" but to ban Russian and Belarusian players from this year's Championships.
The Serb further added, "For me, or for the guys that did well last year, we are not only not going to have a chance to earn points, but we can't defend them. And there are some guys, obviously, who are not going to have a chance to earn points, of course. It's a very unique situation."
In a statement, the ATP criticised the ban and informed the world of their decision to take away ranking points form Wimbledon. The statement read, "It is with great regret and reluctance that we see no option but to remove ATP Ranking points."
"Our rules and agreements exist in order to protect the rights of players as a whole. Unilateral decisions of this nature, if unaddressed, set a damaging precedent for the rest of the Tour. Discrimination by individual tournaments is simply not viable."
The Women Tennis Association which operates the women's tour has joined their male colleagues in withholding points for the tournament.