Daniil Medvedev won the Australian Open semi-final against Stefanos Tsitsipas on Friday. He will face Rafael Nadal in the final who is attempting to win his record 21st major title.
Medvedev beat the Greek, Stefanos Tsitsipas 7-6 (7/5), 4-6, 6-4, 6-1 to reach his second consecutive Australian Open final.
Also Read:- WATCH: Rafael Nadal Breaks Down In Tears After Defeating Matteo Berrettini to Move Into the Australian Open Final
If Medvedev defeats the Spaniard, he will become the first man in the Open era to win his first two Grand Slam titles in succession. It will be his first win since he was in New York last September.
The Russian denied Novak Djokovic the calendar Grand Slam in the U.S. Open final. He will now want to stop Nadal from setting an all-time men's record of 21 Grand Slam titles.
Ecstatic Daniil Medvedev To Play In The Final
Earlier in the day, Rafael Nadal defeated Matteo Berrettini to reach the Australia Open Final. After the second semi-final, he will face world no.2 Daniil Medvedev.
In the interview, Medvedev said, "I'm going to play against one of the greatest and someone going for the 21st Slam."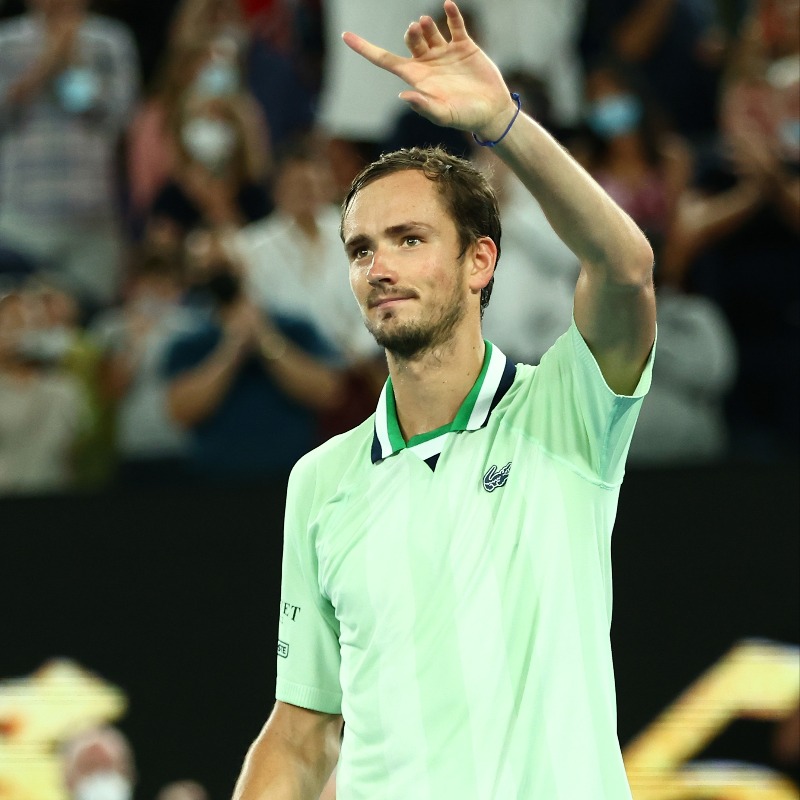 "Grand Slam finals are special. Of course, I remember that match against Rafa in my first final and we played like five hours, or something close to it. We have played a few matches since then and I am ready. I know that Rafa is a very strong player. I will need to show my best to win this match." he further added.
Medvedev Lost His Temper On The Court
Daniil was in a fiery temperament during the match. He had a massive blow-up with the chair umpire during a changeover at 5-4 in the 2nd set.
Medvedev claimed that there was coaching from Tsitsipas's coach and father Apostolos from the player's box. Due to his rage he received a code violation.
"His father can talk every point. Can you answer my question please?" Daniil pleaded to the chair umpire.
"Oh my God, you are so bad man. How can you be so bad in the semi-final of a grand slam? Look at me! I'm talking to you!"
In the on court interview Medvedev said, "To be honest, I don't think that emotions helped me too much. You lose concentration and too much energy."
"As soon as I did it, I (thought), 'That is a big mistake'. I am happy I (regained) concentration at the beginning of the third set. I managed to pull out some serves and it brought me back into the match."