Fighting through an injury scare and coming back from behind, Rafael Nadal defeated Taylor Fritz to move into the semi-finals of Wimbledon Open 2022. The world no.4, triumphed over American player, Fritz 3-6 7-5 3-6 7-5 7-6 (10-4) in the quarter-finals.
Nadal started struggling from the first set and took a medical timeout at the end of the second set. However the abdominal injury could not stop the juggernaut that is Rafa. He came from behind to win the marathon match.
Producing a brilliant comeback in the Centre Court in 4 hours and 20 minutes, Nadal won the five set thrilling match. However, the Spaniard is in doubt for the semi-finals against Nick Kyrgios. When asked about his injury and his playing chances at the semis, Rafa replied, "I don't know. Honestly, I can't give you a clear answer because if I gave you a clear answer and tomorrow another thing happens, I will be a liar."
𝐰𝐚𝐫𝐫𝐢𝐨𝐫

𝘯𝘰𝘶𝘯
1. (especially in former times) a brave or experienced soldier or fighter.

2. Rafael Nadal#Wimbledon | #CentreCourt100 pic.twitter.com/m6jL34xXQe

— Wimbledon (@Wimbledon) July 6, 2022
After the match, the two-time Wimbledon champion admitted that he wanted to retire early from the match against Taylor Fritz. However, he decided against it and said, "I just wanted to give myself a chance. Not easy to leave the tournament, not easy to leave Wimbledon, even if the pain was hard. I don't know. I wanted to finish. And I fought. Proud about the fighting spirit and the way that I managed to be competitive under that condition."
Rafael Nadal not certain about playing in the semi-finals at Wimbledon Open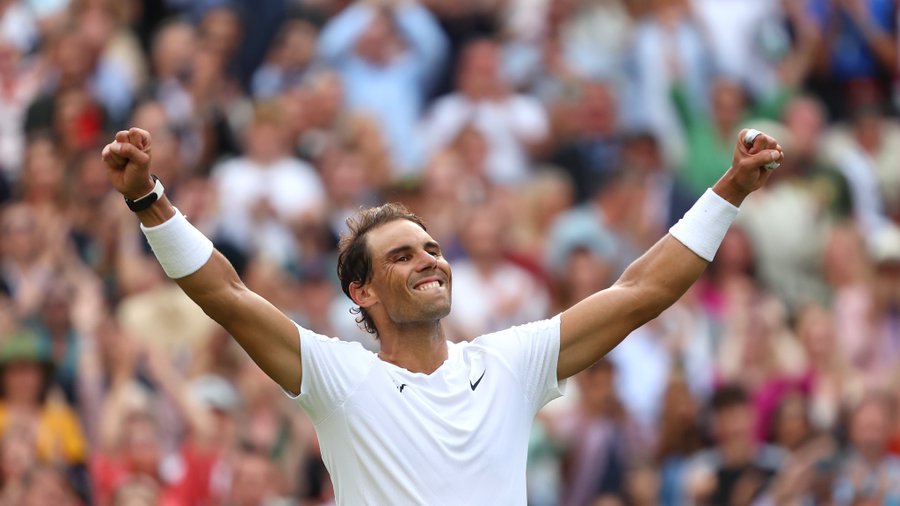 Rafael Nadal's win over Fritz pushed him to his 8th Wimbledon Open semi-finals. However the game is in doubt due to his abdominal injury. He said, "I am used to holding pain and play with problems. Knowing that, when I feel something like I felt, that is because something is not going the proper way in abdomen. But let's see. I had these feelings for a couple of days. Without a doubt, today was the worst day, has been an important increase of pain and limitation."
Previously, Nadal had to play with a chest issue against Taylor in the BNP Paribas Open at Indian Wells this year. Fritz stopped Nadal 's 20-0 match winning streak as he claimed his first ATP Masters 1000 title at Indian Wells. He claimed victory to finish 6-3 7-6 (7-5) over Nadal while becoming the first American to win the tournament since Andre Agassi in 2001.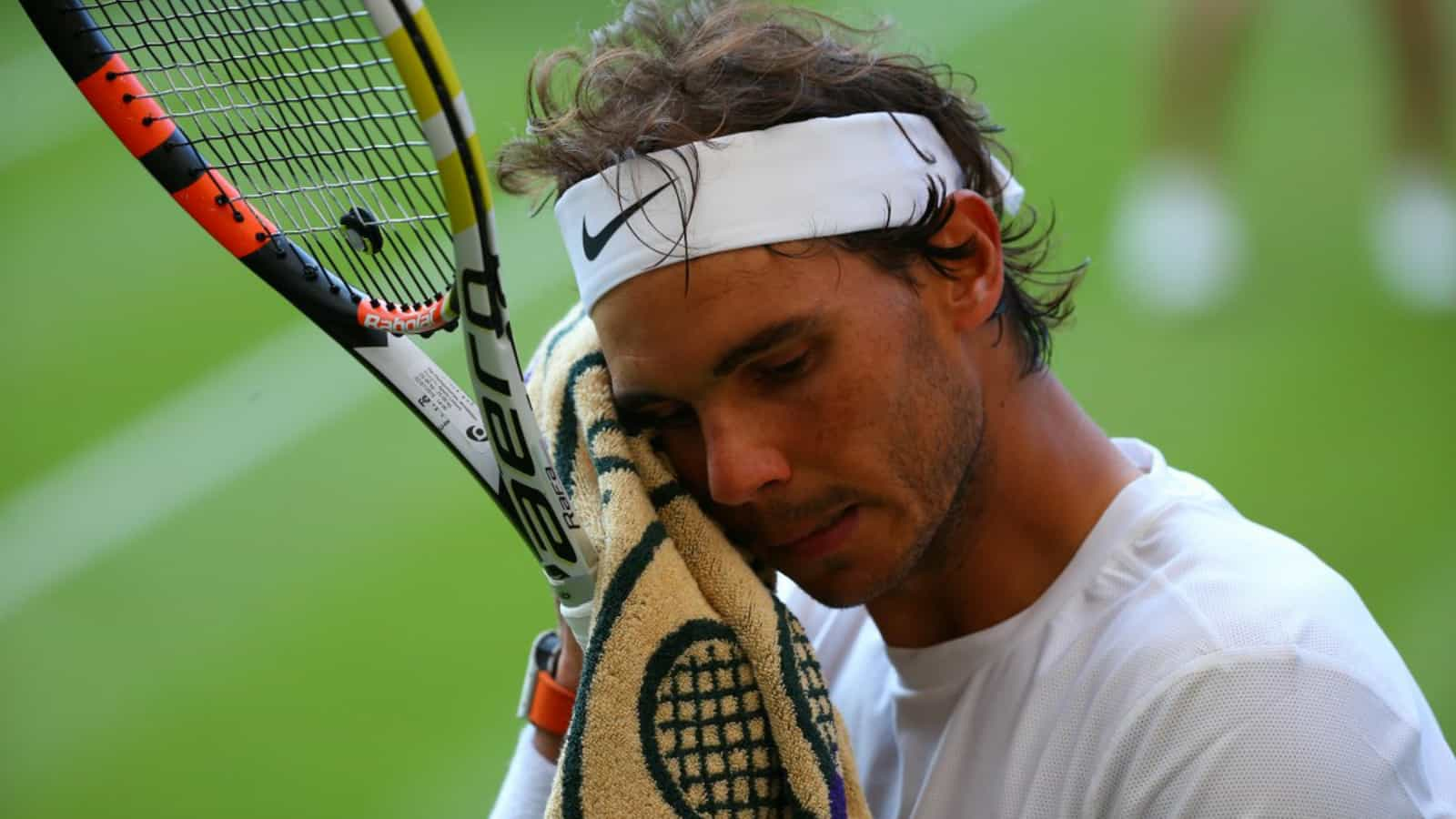 Rafa dealt with a chest issue he picked up during the semi-final battle with fellow Spaniard Carlos Alcaraz. He twice received treatment during his match against Taylor.
The Spaniard is very willing to play against Australian player, Nick Kyrgios. However, he is not sure if he will be match ready. He said, "I hope to be ready to play. That's the first thing. Then, Nick is a great player on all surfaces but especially here on grass. He's having a great grass-court season. It's going to be a big challenge, I'm going to need to be at 100 per cent to have chances and that's what I'm going to try to do."
Fans around the world are awaiting news from Rafael Nadal or his team about the semi-finals. Everyone wants to see the Spaniard get his hands on his 23rd Grand Slam title.