Rafael Nadal extended his winning run to 17-0 by beating Britain's Daniel Evans in straight sets to reach the last 16 at the Indian Wells.
He has extended his winning streak to 17-0 and is yet to lose this season having won the Melbourne Summer Set, the Australian Open and the Mexican Open. Rafa earned an incredible 400th Masters 1000 win and is still targeting further improvement.
Nadal hit back from 5-2 down in the deciding set against USA's Sebastian Korda in the previous round. Je won 7-5 6-3 against the British number two. He will play the USA's Reilly Opelka in the next round.
Rafael Nadal after his against Daniel Evans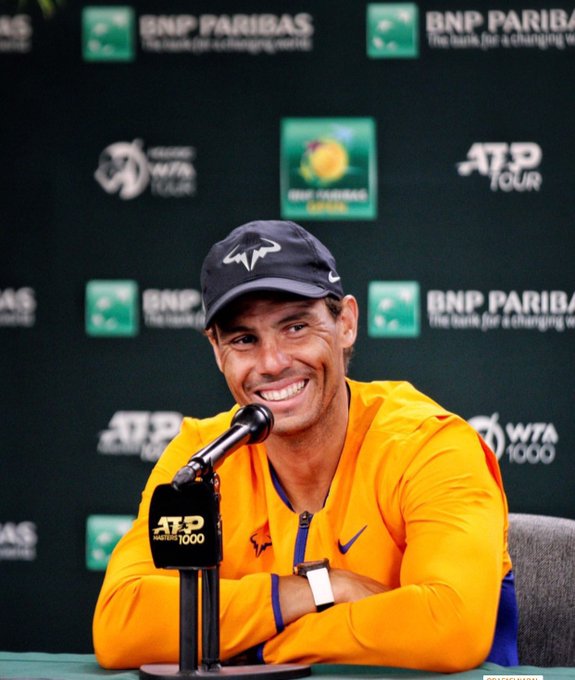 The 21-time Grand Slam winner defeated Daniel Evans in style but there were difficult moments due to California being windy.
He said, "It's a good victory for me, so I'm very happy to beat Dan in the third round and happy to be here. The match in the beginning was difficult. He put me under some pressure combining his great slice backhand and the bounce has been quite low."
He added, "It's an important victory against a tricky opponent. It's not an easy opponent to play. He plays tactically very well, using very well his slice, then playing aggressive, changing rhythms on the points."
Rafa spike about his future and his non-participation in the 2022 Miami Open. He said, "I cannot make drastic changes like I did in the past. So that's why I decided to stop after here and to have three weeks before the clay court season starts for me."
"It was very important that I can win these first two matches without playing fantastic, but today was a little bit better than the first day."
Nadal reveals difficulties faced with the tennis ball
After his game with Sebastian Korda, Nadal made several bold statements regarding the tennis balls which are being used in the tournament. He said, "Ball is not 100% fair on the strings, you have to accept that, lot of other players hit double faults here.. yesterday, I made double faults in important moments, not today, they didn't make a difference at all.. Not the amount of the double faults but when you hit them."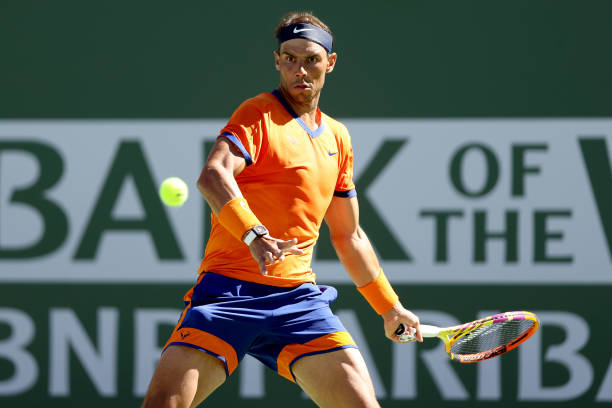 He added, "I feel that this kind of ball, we know that since long time ago no with this kind of ball that is not a ball that you feel a lot. When the ball is on the string is a ball that sometimes you feel like in a stun on the string. Comparing to other balls that you have the feeling that you can manage the ball."
"It's difficult to explain for me but I tell you one simple thing to understand what happens with this ball with me. I played well with this ball I win tournaments of course with this ball but is a ball that sometimes I hit the ball and I don't know why the ball goes out or why the ball goes in. I don't have that immediate feeling on the racket than comparing with another ball that I have."