Former world no.1, Serena Williams thinks she would have gotten a harsher punishment had she acted the same way as Alexander Zverev. He came perilously close to hitting the umpire in Acapulco, Mexico.
Alexander Zverev had been booted out of the ATP 500 tournament in Acapulco, Mexico. He faced a hefty punishment after hitting an umpire's chair three times with his racket following a doubles match loss.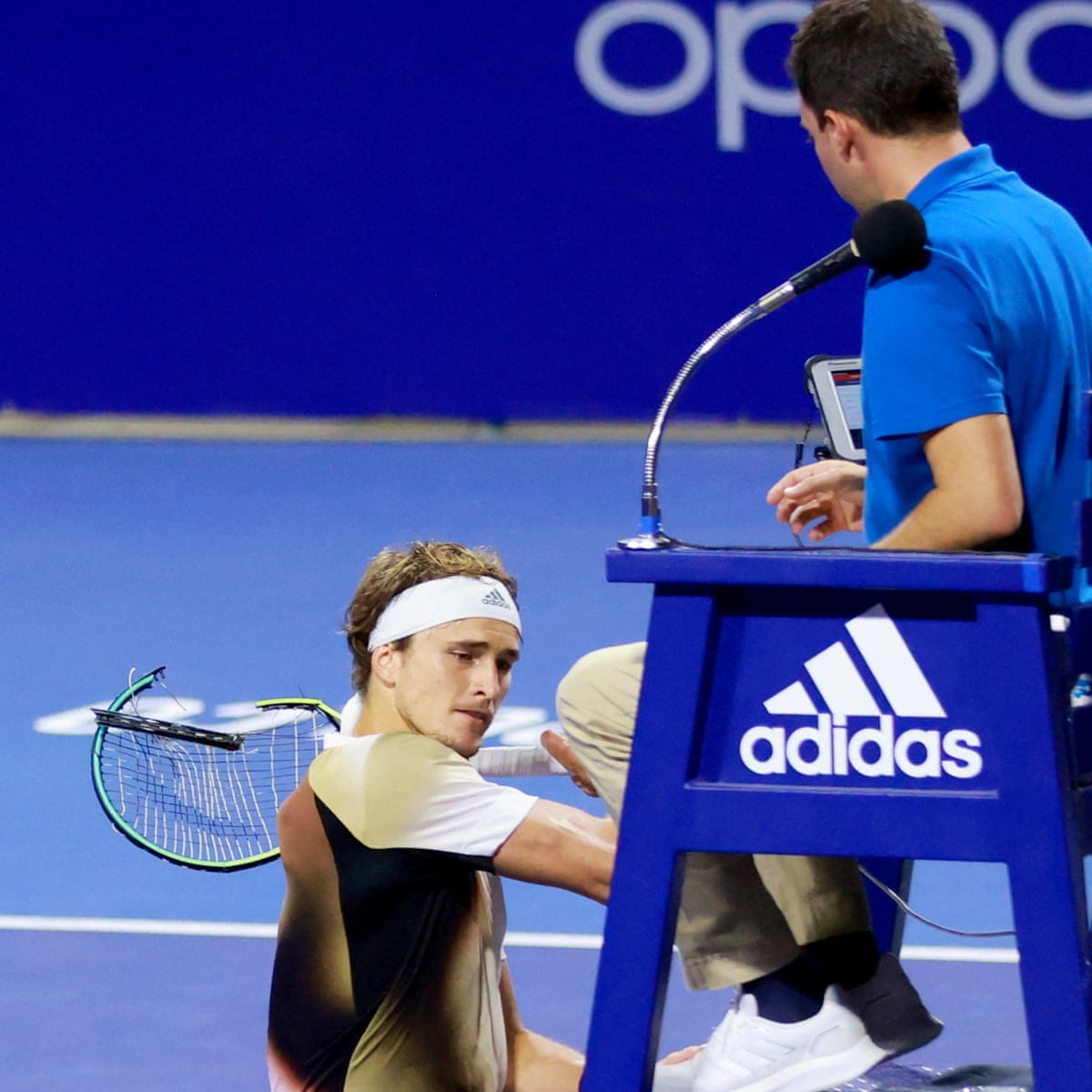 The incident occurred after Zverev and his Brazilian partner Marcelo Melo's defeat: 6-2 4-6 10-6 by Britain's Lloyd Glasspool and Finland's Harri Heliovaara. Since then Zverev has issued an apology.
Serena Williams on the "double standards" in the Alexander Zverev case
Serena Williams says she would "probably be in jail" if she behaved the same way as world no.3, Alexander Zverev did in Acapulco.
Zverev was thrown out of the ATP 500 tournament in Mexico and fined $40,000 for smashing his racquet against umpire Alessandro Germani's chair after losing his first round doubles match.
Recently, Williams spoke to CNN's Christiane Amanpour in Paris. She sees a "double standard" and says she would have been given a far harsher punishment had it been her.
She said, "There is absolutely a double standard. I would probably be in jail if I did that – like, literally, no joke. I was actually on probation once."
"You see that (double standard) when you see other things happening on the tour, like, 'wait – if I had done that? Hmm, but it's okay. At the end of the day I am who I am and I love who I am."
Serena Williams on racism in tennis
Serena Williams, Venus Williams and their dad, Richard Williams came up against racism throughout their careers. Christiane Amanpour asked Serena how they perceived and overcame the racism that they had to experience as tennis players
Williams said, "We changed it from being two great Black champions to being the best ever, period. And that's what we did. We took out colour, and we just became the best."
"And yes, we had to play harder, and we had to be better, but it made us better. And at the end of the day, every time we faced a challenge and every time we overcame that challenge, we created Venus and Serena."