Serena Williams and her husband Alexis Ohanian has never shied away from posting about their daughter, Olympia on social media. Shortly after her birth, both Serena and Alexis started to share snippets of Olympia's life.
Also Read:- Garbine Muguruza Makes a Huge Statement on Serena William's Dominance in Tennis
The little girl soon became a social media star. People wanted to know more about the life of a tennis star's daughter. Williams is yet to be back on the court after a hamstring injury forced her to withdraw from the US Open last year. She withdrew from the Australia Open this year and is spending most of her time training and is spending time with the family.
Serena Williams Posts Adorable Pictures of Olympia Ohanian
Recently, Serena posted a series of photographs of herself and her daughter in her Instagram. Little miss Olympia is already a master poser. "Have you ever wished you could be a child forever," – Serena used this caption on her post.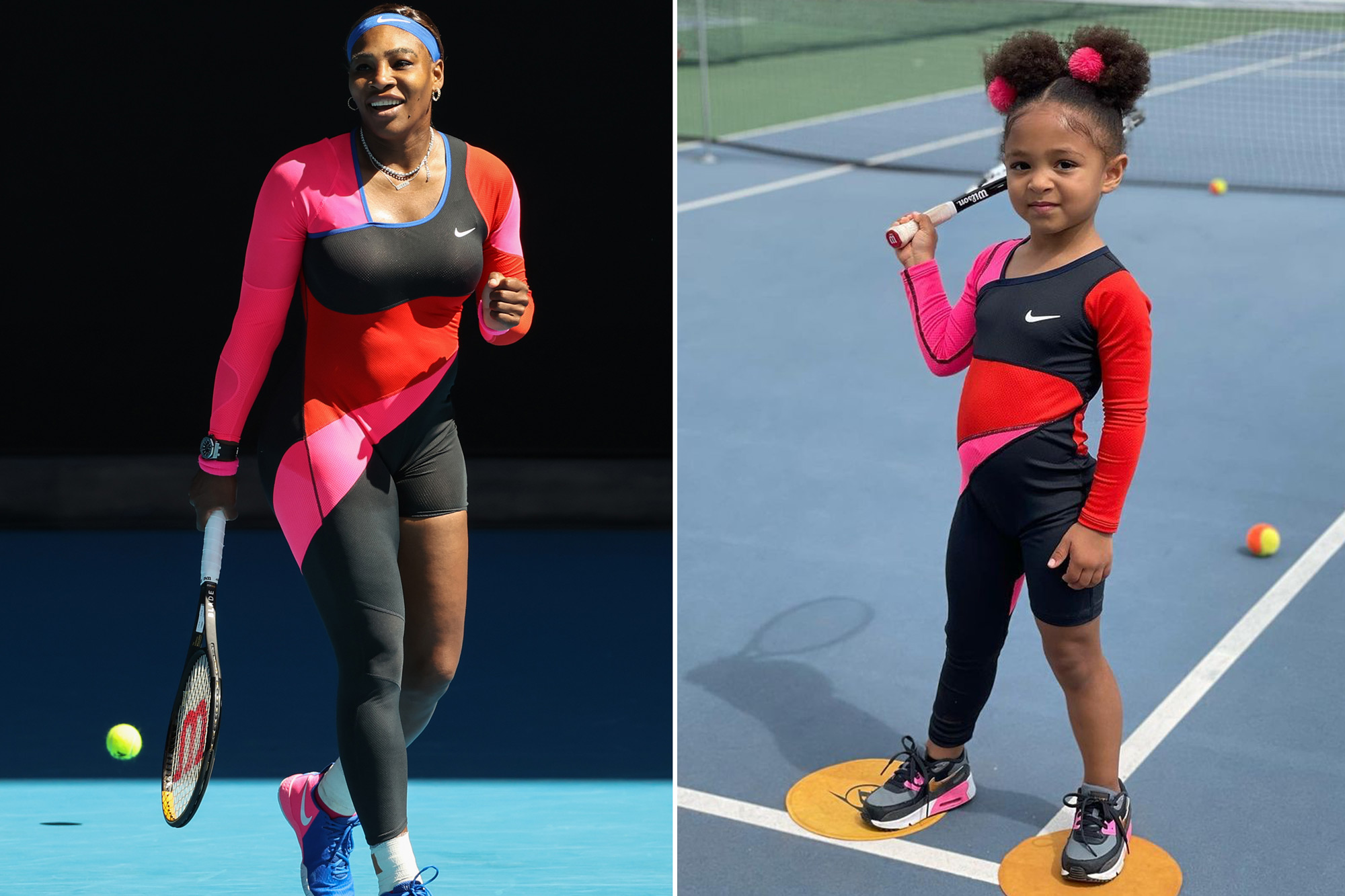 Fans were ecstatic to see Olympia on the post. They commented and shared the post thoroughly. Serena's husband, Alexis Ohanian commented with heart eyes emoticons.
Olympia is no doubt stealing her famous mom's thunder a lot lately. Not only that she is already a red carpet pro. These two truly have the twinning with each other down to the pat. Olympia is fully Serena Williams' adorable mini-me. It is clear that they have so much fun together whether they're getting ready for the red carpet or just enjoying a morning dance-off in the living room.
Serena Williams Shared a Video Of Herself And Olympia
Last month Serena shared an adorable video of the mummy – daughter duo. They both donned matching t-shirts and matching pink skirts and danced their way in the video.
#SerenaWilliams' daughter Olympia flaunts her dance moves in matching outfits with mom ???? pic.twitter.com/oyKvCDKYpp

— Access Hollywood (@accesshollywood) December 30, 2021
The video had a cute filter on it. The filter provided them with sunglasses and matching hair bows. Olympia even rocked her Serena's signature beaded braids while looking like a true style star in the making.
Serena started laughing as her Little daughter danced her heart out. Williams realised it was Olympia's time to shine and stepped away and said, "Wait, I don't need to be in the camera. You've got too much pizzazz, man."
Olympia wasn't dismayed and in fact she just kept on showing off her moves solo like a true pro.