Daniil Medvedev suffered an early exit in the 2022 Indian Wells on the third-round. As 26th seed Gael Monfils came from a set down to win 4-6 6-3 6-3. The loss meant Djokovic's return to the top of the rankings. However, the Russian is hot on his heels and raring to take the position back.
Medvedev recently became the first man outside of Djokovic, Nadal, Federer and Murray to occupy the top ranking since February 1, 2004.
Medvedev's stint as the current no.1 male player will end after three weeks with his early exit in Indian Wells. He will drop 45 ranking points for falling in the last 32 of the BNP Paribas Open.
Daniil Medvedev on his number 1 ranking
Daniil Medvedev took over the world no.1 position from Novak Djokovic when the Serb failed to win the Dubai Duty Free Tennis Championship 2022. However, Daniil lost the position as quickly as he got.
After his exit from the Indian Wells he said, "Definitely not pressure. I thought it could give me more motivation, well, I had motivation. It's just that, yeah, as I say, I didn't find my best tennis."
"Well, now I know I'm going to lose it, so I have Miami to try to get it back. Usually feeling a little bit better in Miami in terms of tennis, so we'll try to play good there. You know, I always say, when I play my best tennis — my good tennis — it's really tough to beat me."
He added, "But that's the toughest part of tennis: to reproduce it time after time. That's where the Big Three are just unreal. Because no matter which conditions, no matter which surface, they are always winning tournaments. A lot of the time or winning some crazy matches. Yeah, I'm going to need to try to do better."
Medvedev to fight for the no.1 position again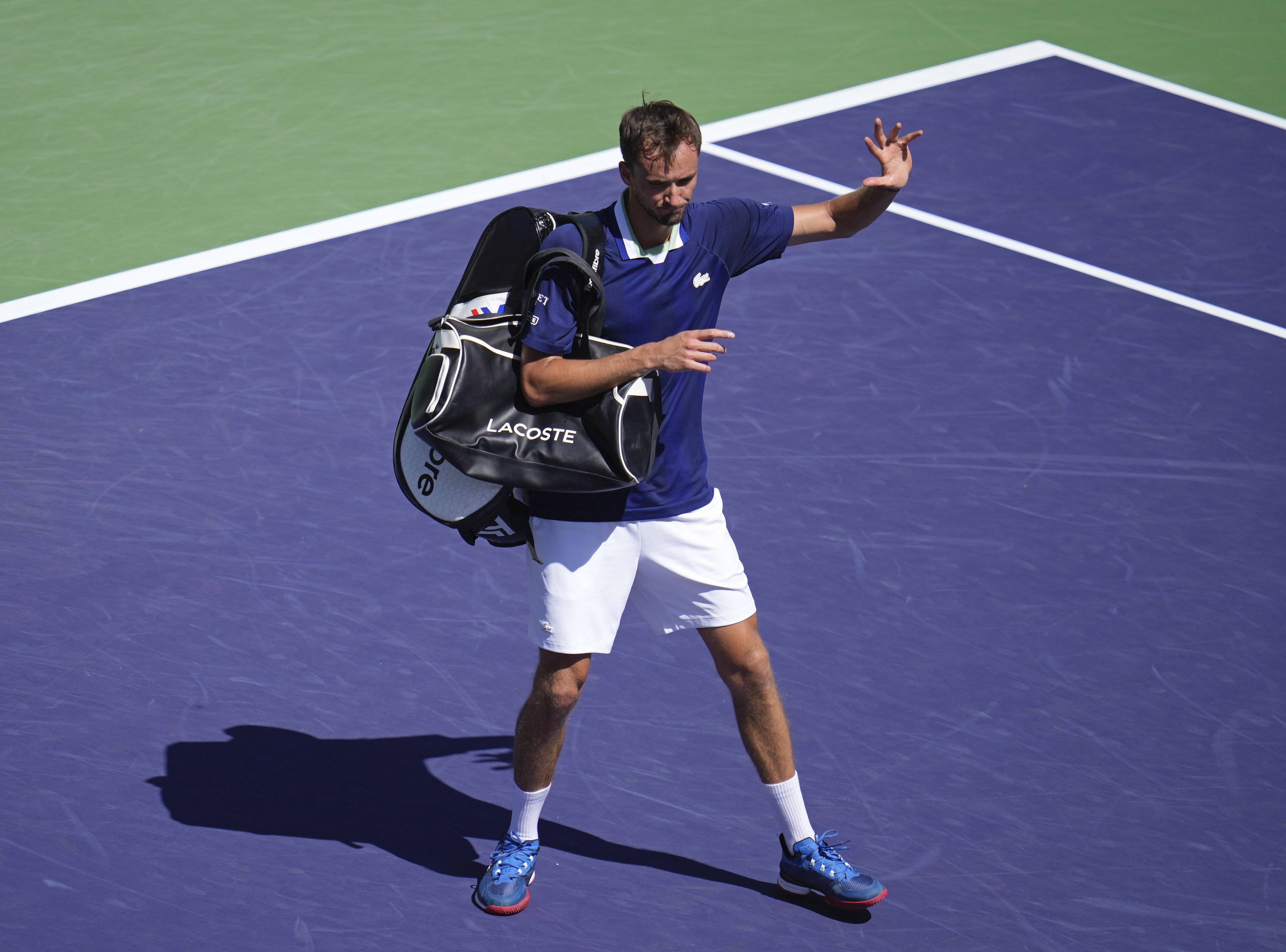 The former US Open champion, Medvedev will be just 55 points behind him and with the Miami Open coming up. He is feeling motivated to get back to the top and stay there. He said, "Of course I want to be [in the No 1 spot] for a long time winning many slams, and yeah, you know, be there as many weeks as possible. So I'm going to try my best, on practice courts, on the matches, Grand Slams, Masters Series, to win as many tournaments and gain as many points and try to be world No. 1 for long time."
"Is it better to be No 1 for let's say one week in your life or never touch it? I think it's still better to at least touch it."
Daniil Medvedev is motivated to improve beyond Miami, cementing himself as a long-time world no.1 while challenging Djokovic for the biggest titles on tour.
He added, "If it doesn't happen, I think it's the same, but the top 100, the top 10, some people stay there for long time, some people not. I think, to have this achievement in your career is definitely still a good thing, because when we talk about guys like Rafter and Moya"
"We still talk about them as ex no.1 and I actually, for example, I didn't know how many weeks they were there, so if you don't tell me I would say, I don't know, maybe a year or something."