Rafael Nadal and Daniil Medvedev faced each other in the final of Australia Open 2022. Nadal went onto win the tournament for his coveted 21st major title. John McEnroe had some opinions on the match.
Nadal lifted his record Grand Slam title with a brilliant five-set victory over Daniil Medvedev. He beat the Russian 2-6, 6-7, (5-7), 6-4, 6-4, 7-5 on Rod Laver Arena.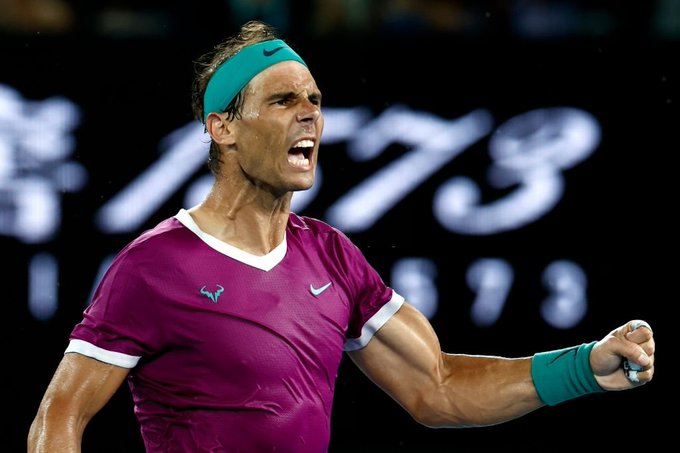 Medvedev had everything in his hands against Rafael Nadal in the Australian Open title game. The Russian led 6-2, 7-6, 3-2, 40-0 before wasting those three break chances in the third set's sixth game.
Rafa got back into the match to celebrate in 5 hours and 24 minutes and lift the title. John McEnroe did not expect that outcome, saying that Medvedev missed a massive opportunity and choked in that crucial 6th game of set number three.
John McEnroe Criticizes Daniil Medvedev's Loss
Rafael Nadal has received a lot of praise for defeating the reigning US Open champion. Medvedev's inability to close out the match after dominating the early parts raised several questions.
McEnroe said the match was for Medvedev to lose and believes he should have been 4-2 in front in the 3rd set.
Talking to Eurosport, McEnroe said, "The turning point of the match was when Rafa served at 2-3 in the third. It felt like Rafa felt deflated. I do not want to say he was resigned because he never is."
"But it looked like he expected that this was about to happen and that he would end up losing in straight sets. I think Medvedev played a couple, I do not want to say careless, but maybe loose points."
The former no.1 believes that Medvedev lost his focus in the course of the match. He further added, "That was the turning point. As soon as that slight momentum shift occurred, Daniil started to get tight."
"He choked in the third set at that point, as he should have been 4-2 in front. But once he let Rafa back in, that allowed the crowd to get back in, which was one of the most extraordinary efforts I have ever seen."