Novak Djokovic could not play in the Australia Open 2022 due to his visa getting cancelled by the Australian government. Djokovic made an appeal in the federal court and won his case to stay in Australia.
Djokovic was fighting deportation and the cancellation of his visa in the Federal Circuit and Family Court of Australia.
However, Australia's immigration minister, Alex Hawke used his personal "governmental powers" and deported Novak back to Serbia.
Novak Djokovic On His 2012 Australia Open Win
Novak Djokovic faced his long time rival, Rafael Nadal in the 2012 Australia Open Final. He won the battle between the two. At the time Novak Djokovic and Rafael Nadal, at the time were ranked number 1 and 2 players in the world respectively.
Djokovic defeated Nadal 5–7, 6–4, 6–2, 6–7 (5 – 7), 7–5 to win the tournament. The match was the longest Grand Slam final by duration in history. It lasted for 5 hours 53 minutes.
The match overtook the record previously set by the 1988 US Open final between Mats Wilander and Ivan Lendl. It is one of the greatest tennis matches of all time.
Recently a video uploaded by the Eurosport Tennis on their YouTube channel. It featured Novak Djokovic recalling some of his past Australia Open win.
He had fond memories of his 2012 Australia Open win against Rafael Nadal. He said,
"The longest ever grand slam final, over six hours… I remember it very well! It was draining, it was historic, it was probably the most exciting and the most unbelievable match that I was ever part of."
Novak went onto recall the fatigue they had to endure after such a long match. "We were both stretching and kind of cramping in the ceremony! We had a couple of chairs and we sat down… This was the first and only time I've ever done that!"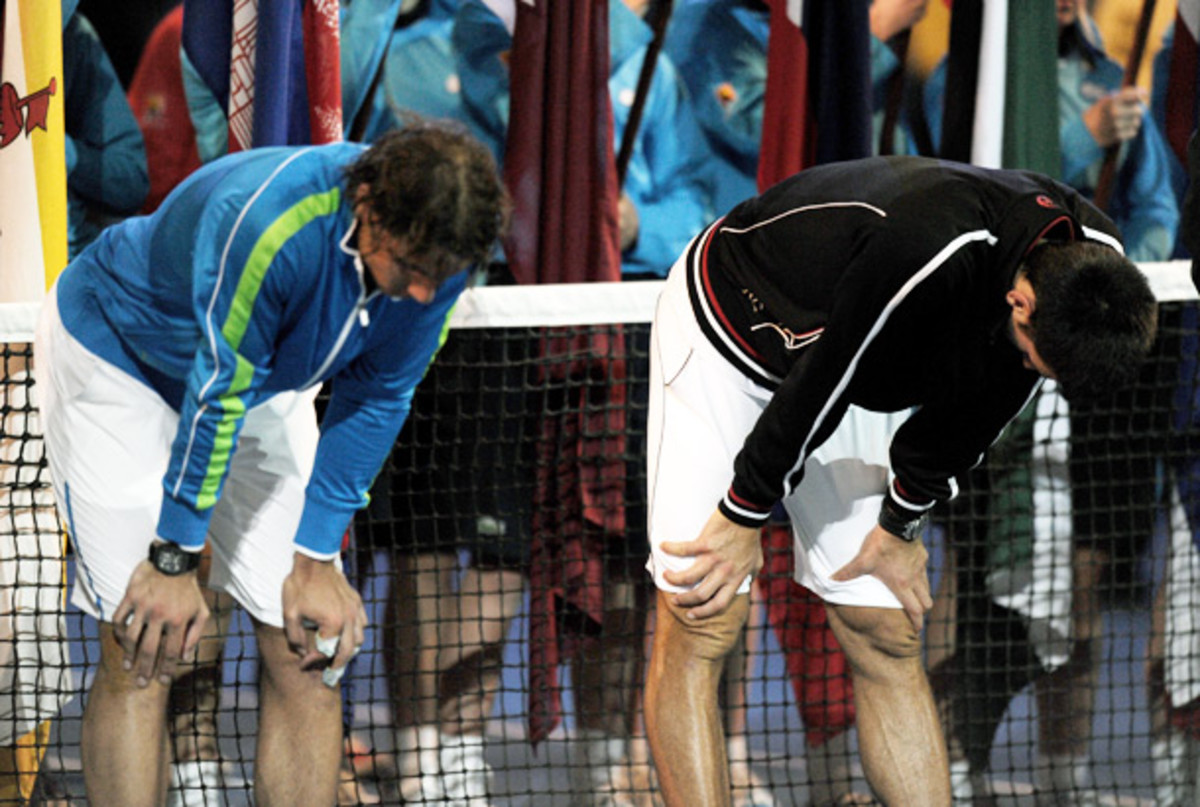 "But it was really, required a lot of energy, lot of effort, for both of us to get there and it was true honour to be a part of such competitive match. Rafa is a great warrior and a great rival and it was one of the nights I will always remember."