Serena Williams has not played since injuring herself last year. She made her return to tennis playing doubles at Eastbourne alongside Tunisia's Ons Jabeur. One of the first people to know about Serena's comeback was Venus Williams. She expressed her immense happiness after her younger sister won her match upon return.
The tournament is being played in the week before Wimbledon. Williams will then compete at the All England Club, where she is a seven-time singles champion. She will make her return to Grand Slam tennis at Wimbledon this month after being getting a wildcard entry to the singles.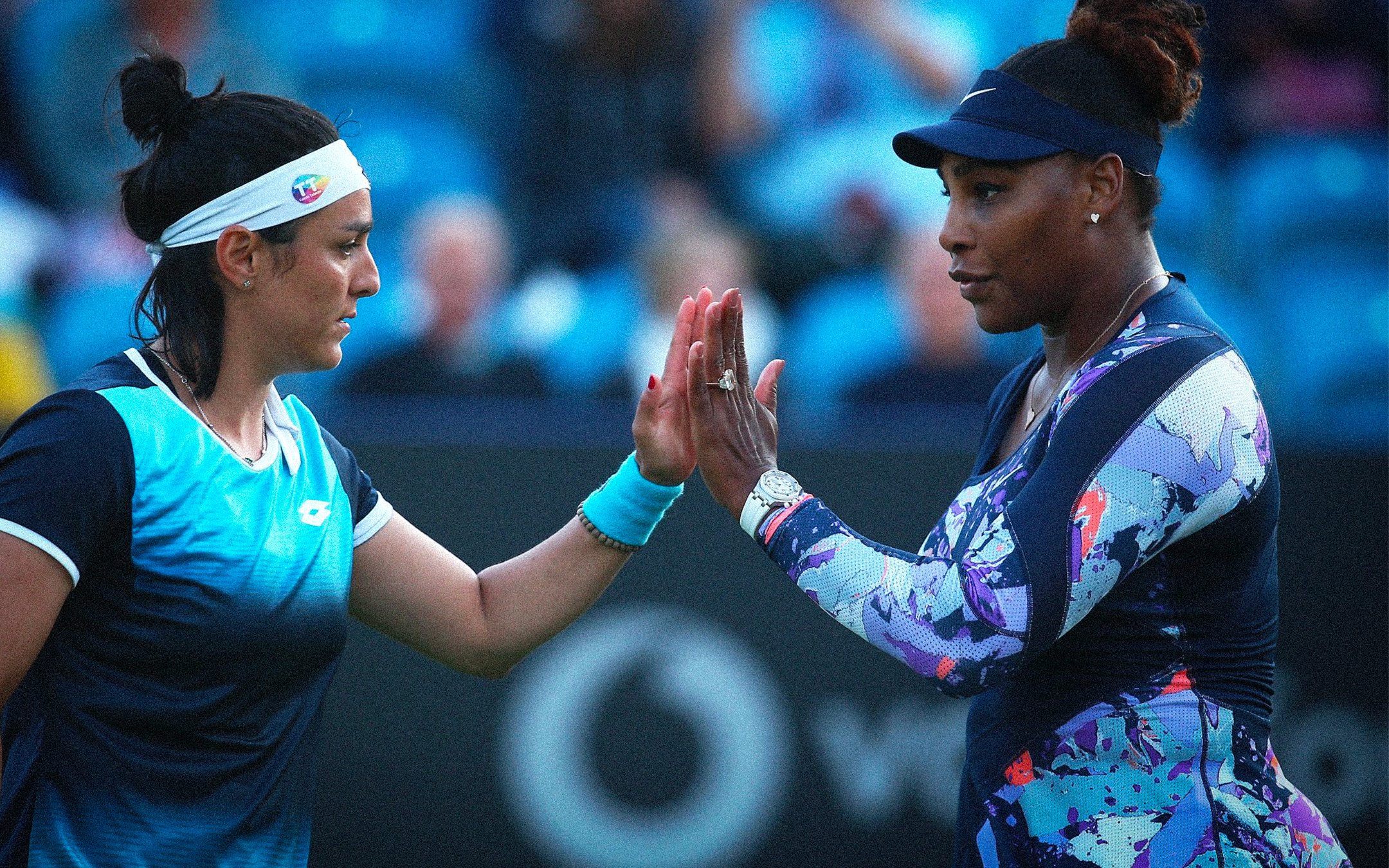 Serena has not competed in the tennis circuit since Wimbledon 2021. She withdrew from the tournament as she suffered a hamstring injury to her right leg in her first round match. Her hamstring discomfort kept her off the field for months.
Venus Williams exited with Serena's return to court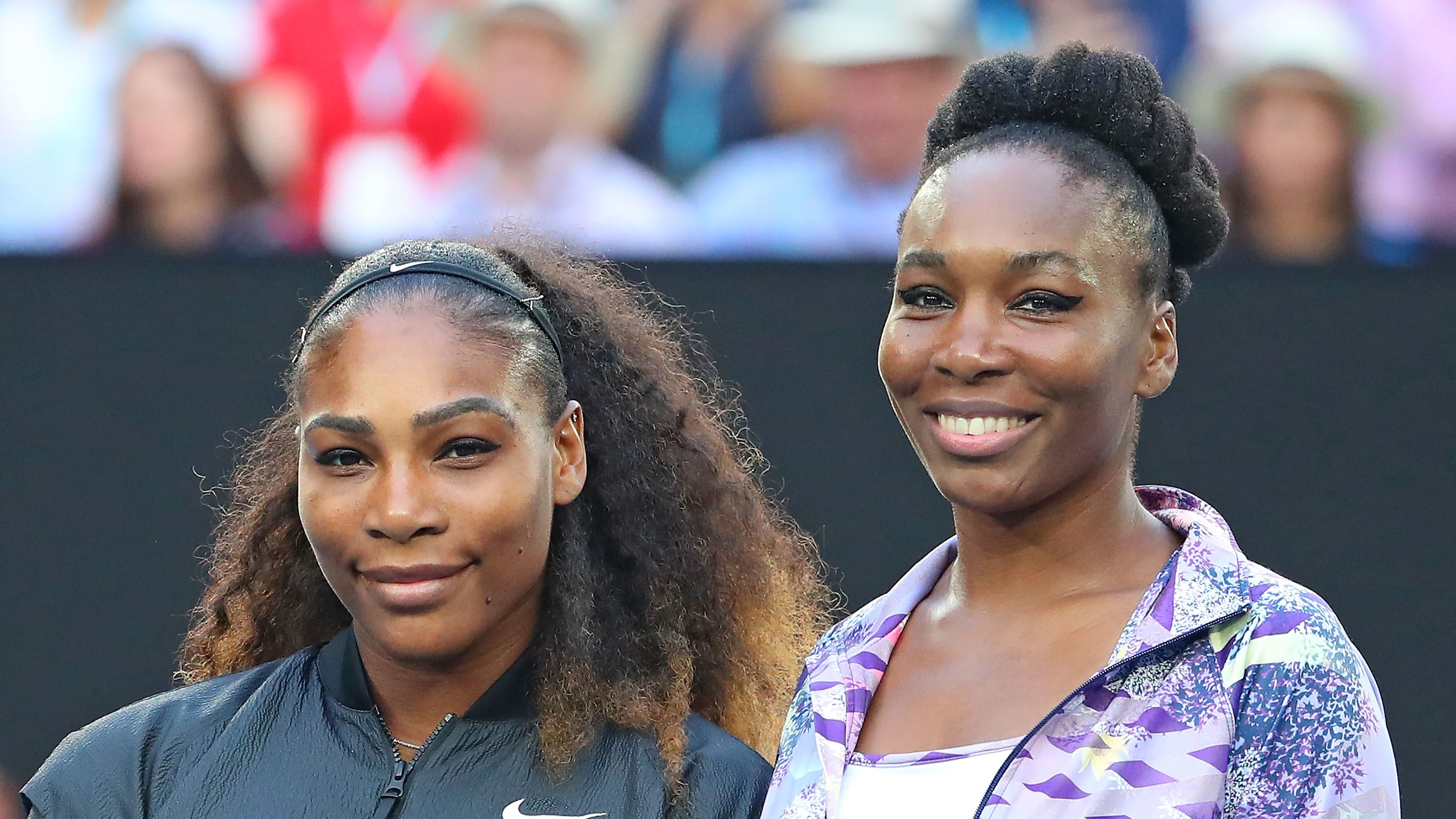 Winning the last of her Wimbledon titles in 2016, Serena Williams is set to return to the English Grand Slam this year. She also reached the final in 2018 and 2019 after returning from maternity leave. She last won a Grand Slam singles title at the 2017 Australian Open.
Posting an image of her trainers on grass on her Instagram, Serena announced her return to court. Captioning it – "SW and SW19. It's a date".
Williams made a winning comeback with partnering with current world no.3, Ons Jabeur. Appearing in doubles competition on grass for the first time since 2016, when Serena won Wimbledon with her sister Venus.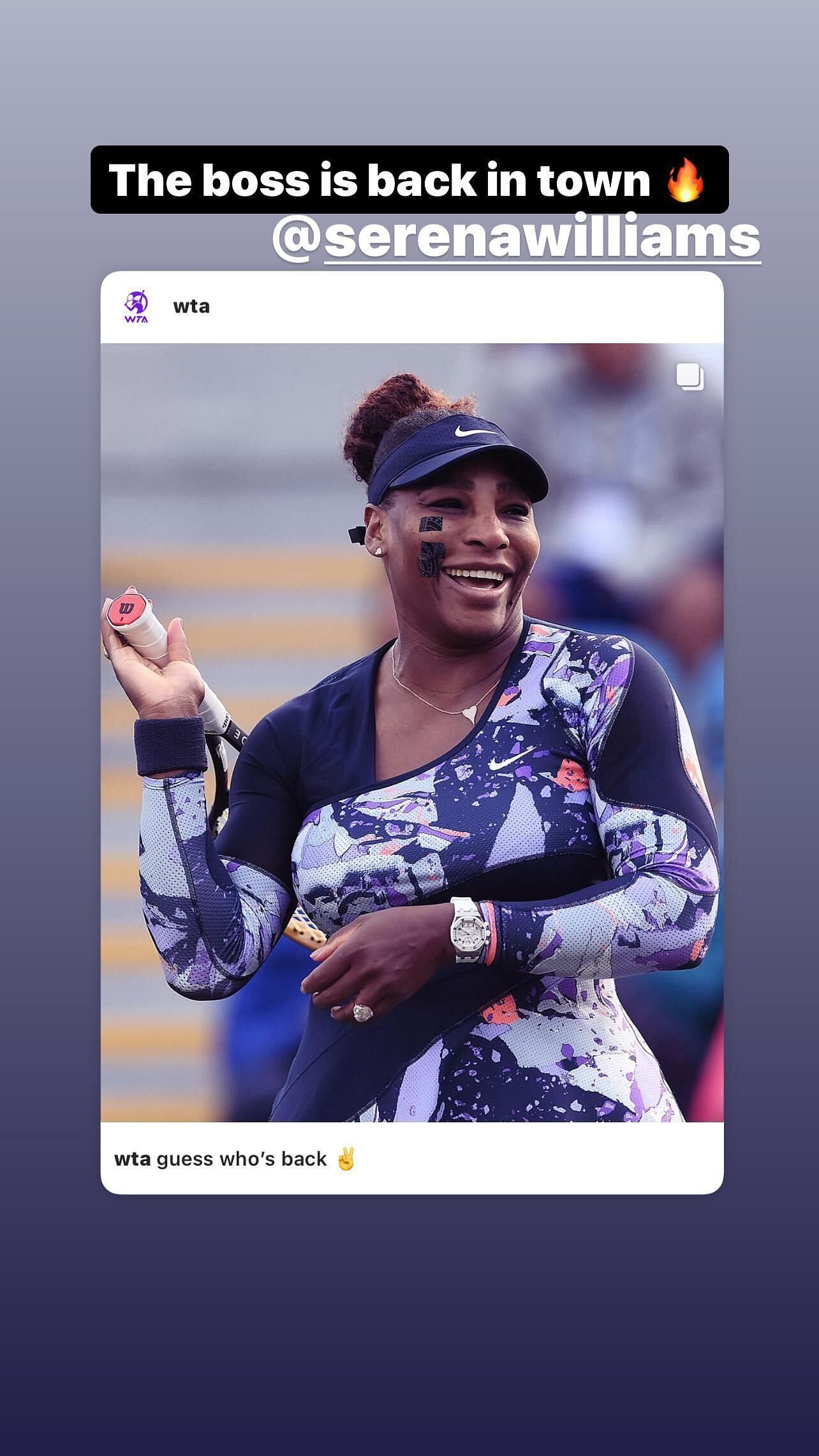 Venus Williams shared her happiness for her younger sister, Serena on her Instagram. She wrote, "The boss is back in town". Previously speaking with sports reporter Erin Andrews, Venus said, "I've been keeping the secret for a long time and I'm just glad it's out. People say I've heard and you say I don't know, you feel like you are lying. She hasn't played in a year, I haven't played any year. It's going to be great to see her back in action."
Although Venus has also not officially retired, she has not appeared on the WTA Tour for nearly a year. She has last played at the Chicago Open in August, 2021.