Novak Djokovic began his 2022 campaign on Monday with a convincing 6-3, 6-3 victory over Lorenzo Musetti at the Dubai Championships.
The world no.1 produced a proper display to ease into the second round where he can face Karen Khachanov or Alex de Minaur. Afterwards he described the match as a 'pleasant experience'.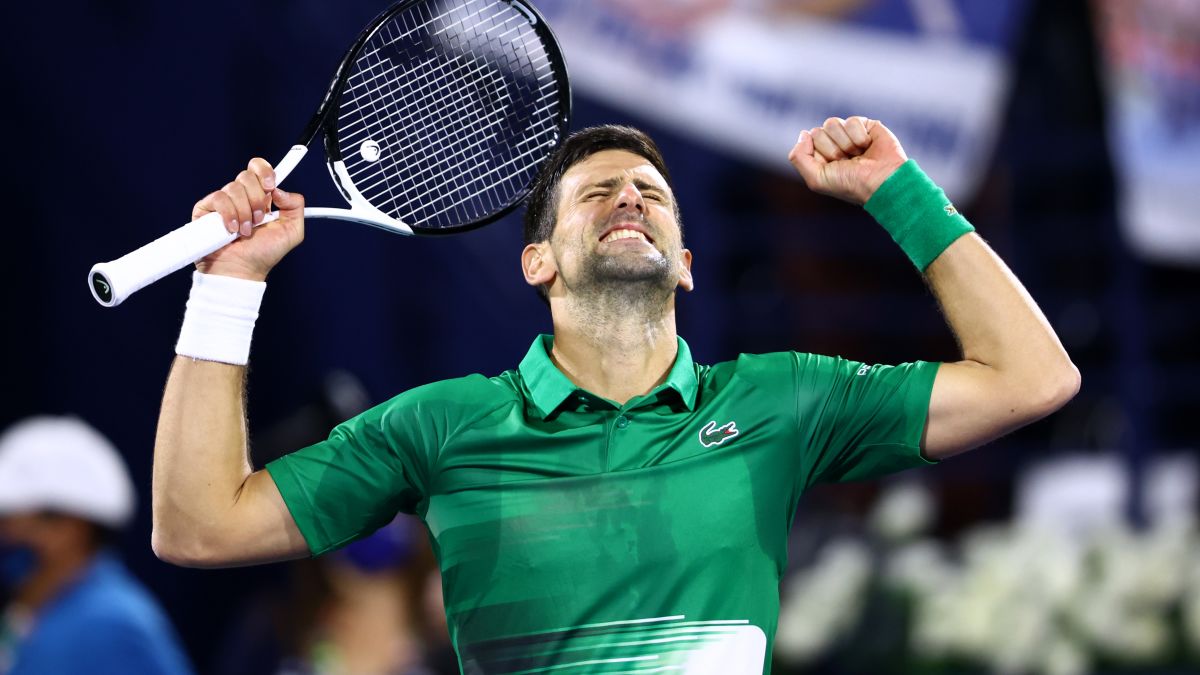 It was Djokovic's first match after the Australian Open 11-day saga revolving around his decision not to have a COVID-19 vaccination and a controversial deportation.
Even if Djokovic wins the Dubai title for a sixth time, he could lose his world number one ranking this week should Russian Daniil Medvedev win the Acapulco title.
Novak Djokovic Receives Loud Cheers on His Return to Court
Novak Djokovic was greeted by loud cheers from a packed stadium in United Arab Emirates as he commenced his quest for a sixth title.
Nole was not sure how he would be received after everything that happened in Australia last month. However he stated, "couldn't ask for a better reception". The fans chanting 'Nole, Nole', to celebrate his victory and his return to action made Djokovic very happy.
In an outdoor press conference Djokovic told reporters that, "I think Dubai is a perfect place for me to start a season. Because of the support and the fans that showed up tonight and really cheered me on the way they did. They exceeded my best expectations, so to say, in terms of the atmosphere."
Novak's back.

Djokovic walks out in Dubai for his first match of 2022…

Stream LIVE –>> https://t.co/hOHmv2wMlX pic.twitter.com/Sv03wvTrak

— Tennis TV (@TennisTV) February 21, 2022
Djokovic recognises that his reputation has taken a hit in recent weeks. He has consulted with several PR professionals to get a better understanding of the "different dynamics" related to his situation. Nole acknowledges that the situation has escalated beyond sport and has entered politics.
He said, "In terms of image, I really don't know. Of course, there were not many positive articles about this whole situation in the last month or so. I think things are maybe shifting a little bit. I'm hoping. But I understand there's still a lot of speculations and people questioning."