The upcoming Grand Slam tennis tournament is the 2022 French Open which is to played on outdoor clay courts. The tournament will be held at the Stade Roland Garros in Paris, France. It is set to begin from 22nd May to 5th June 2022.
Novak Djokovic is the defending champion in men's singles, and Barbora Krejčíková is the defending champion in the women's singles.
The Grand Slam comprises singles, doubles and mixed doubles play. Junior and wheelchair tournaments are also played.
Which are the players to look out for in the 2022 French Open?
There are several players to look out for in the 2022 edition of the French Open. World no.1s, Novak Djokovic and Iga Świątek are the ones to watch out for. Nole is also the defending champion. 'King of the Clay', Rafael Nadal is suffering from an injury, however he will play in France.
Young tennis sensation from Spain, Carlos Alcaraz will be the one to look forward to. He recent success had deemed him to be one of the favourites. Naomi Osaka would be another fan favourite who would light up this year's Roland Garros.
Novak Djokovic:-
World no.1, Novak Djokovic claimed his first title in over six months after beating Stefanos Tsitsipas 6-0 7-6(5) to win the 2022 Italian Open. Djokovic did not drop a set in the final in. He also picked up his 1,000th tour-level victory by beating Casper Ruud in the semi-final to book a clash with Tsitsipas.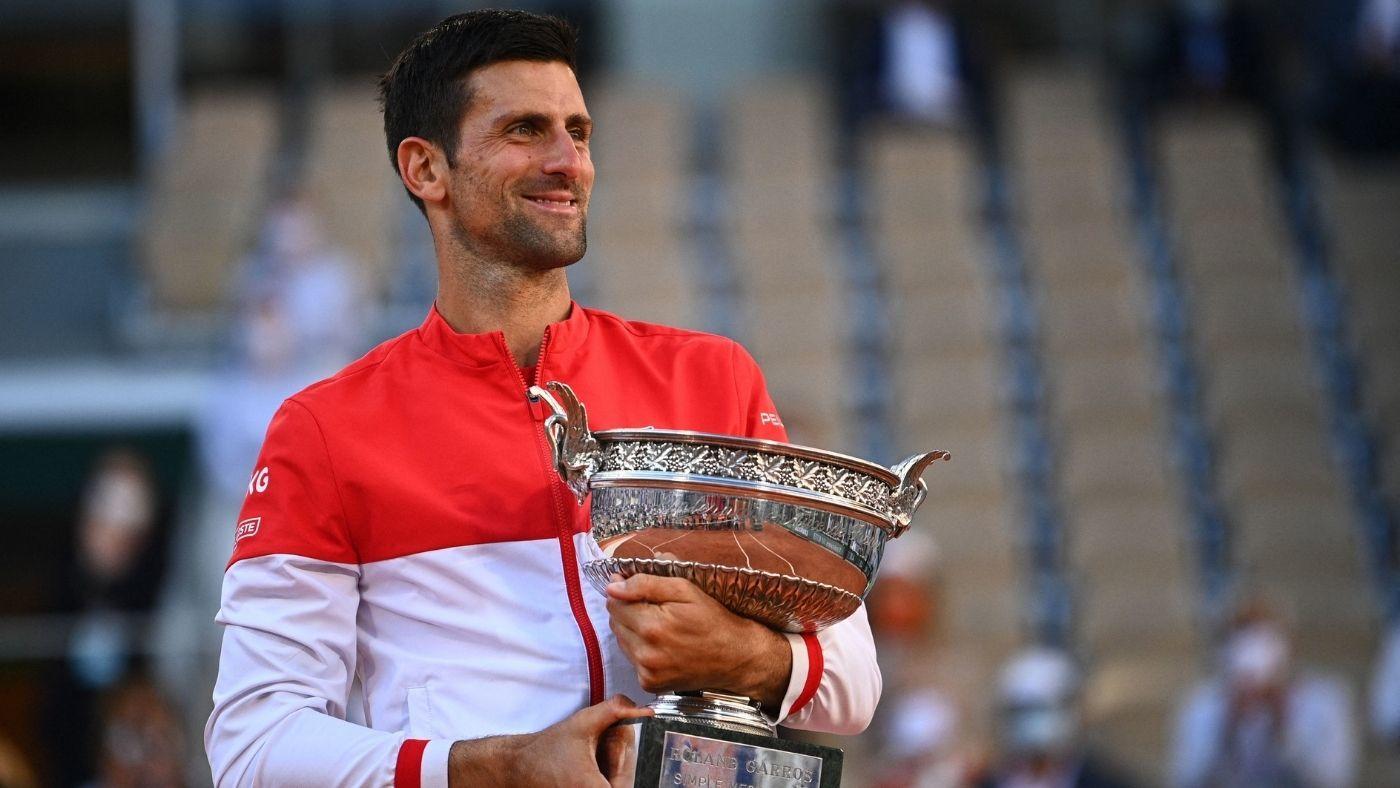 The Rome Open final was a repeat of last year's French Open final which Nole won. This was also the 6th successive win for the Serb over the Greek.
After the match, Djokovic gave his thoughts on the match and talked about the upcoming French Open. He said, "I have been building my form for the past couple of weeks and I knew that my best shape on clay usually comes around Rome time, so it could not be better going into Roland Garros with a title."
Iga Świątek:-
Iga Świątek is the new name atop it's rankings in Women's tennis and will be the one look out in France. She has taken over Ashleigh Barty who has retired from the game. She became the first Polish player and the youngest player since Caroline Wozniacki to hold the position.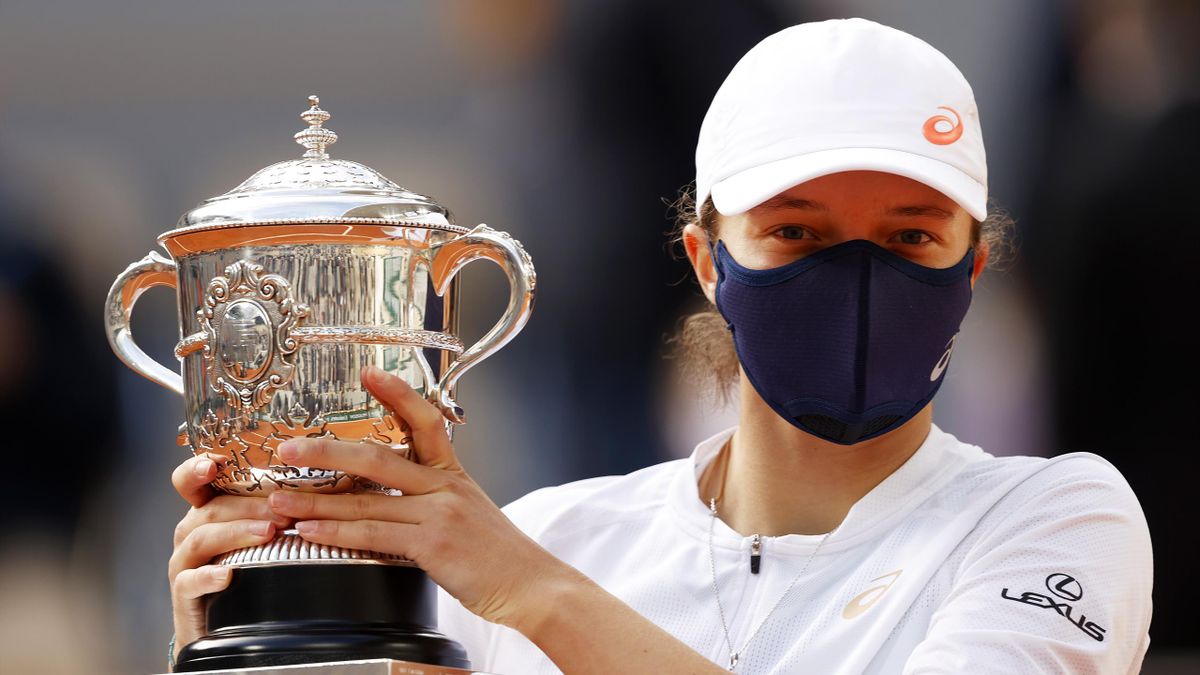 Iga started the 2022 season ranked 9th but the retirement of Ashleigh Barty and her incredible run of form has propelled her to the very top of the women's game.
Świątek is 31-3 on the season with four tournament wins. She withdrew from Madrid and missed the first clay court tournament of the year. However, the 2020 French Open champion claimed her second-straight title in Rome Open. She will be the one look out for in Roland Garros due to her performances on clay.
Rafael Nadal:-
Rafael Nadal is known as the 'King of the Clay'. He has thirteen French Open titles under his belt. The Spaniard has won seven more titles than 2nd placed Bjorn Borg in the Open Era.
Nadal also holds the record for winning most titles at a single Grand Slam and on a single surface (clay). He has an unbelievable record of 105-3 at Roland Garros. Earlier this year, Rafa won his 21st Grand Slam title at the Australian Open title. He broke the tie between him, Novak Djokovic and Roger Federer.
Naomi Osaka:-
Naomi Osaka who is a four-time Grand Slam singles champion, failed to advance past the third round in her previous five appearances at Roland Garros. She skipped the 2022 Italian Open because of a lingering left ankle injury. The Japanese tennis star is not playing in Rome to recuperate and have a chance to play in the French Open.
Sunshine and smiles with @naomiosaka 😄☀️#RolandGarros pic.twitter.com/dJJ8usnQwk

— Roland-Garros (@rolandgarros) May 17, 2022
She wants to stay healthy for France and was gutted to have to miss out on playing in Italy. She released a statement regarding the same. Osaka said, "Unfortunately, I'm going to have to withdraw from Rome, as the injury I picked up last week in Madrid hasn't healed yet. I love this city and always enjoy playing in front of the Italian fans, so I will be sorry to miss them – but look forward to coming back next year."
She added, "It's an Achilles injury, so I need to be careful especially in advance of Roland Garros."
Carlos Alcaraz:-
Carlos Alcaraz is the second favourite to win the men's singles title in the 2022 French Open. He is just behind defending champion Novak Djokovic but ahead of fellow Spaniard, Rafael Nadal.
2021 👉 main draw debutant
2022 👉 serious title contender

The meteoric rise of @alcarazcarlos03 📈#RolandGarros

— Roland-Garros (@rolandgarros) May 16, 2022
Alcaraz has become a favourite after winning the 2022 Madrid Open by beating Nadal, Djokovic and then Alexander Zverev in the final of the ATP 1000 event. He has a great form on clay too. He claimed back-to-back titles for the first time in his career in Barcelona and Madrid.