World no.12, Elena Rybakina defeated Tunisian tennis player, Ons Jabeur to win the 2022 women's singles Wimbledon Open title. She hit 29 winners to defeat Jabeur 3-6, 6-2, 6-2 to become the champion.
Winning the first set 6-3, Ons Jabeur lost her control of the game in the second set as Rybakina took over. Elena won the second set 6-2 after breaking Ons Jabeur twice in the set. Her playing technique was a little overwhelming for Ons and she struggled to keep up with the pace.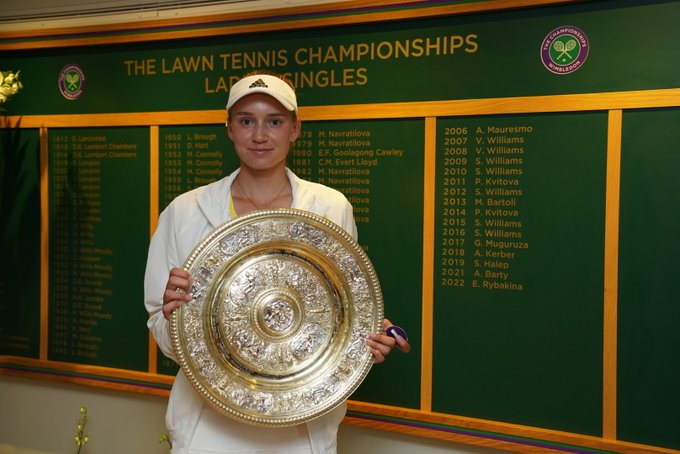 Elena Rybakina became the first player from Kazakhstan to win the English Grand Slam title. Wimbledon this year banned Russians and Belarusian players. Rybakina, a player born in Moscow made history by changing her nationality and winning first Grand Slam title for Kazakhstan.
Elena Rybakina becomes the first Kazakhstan tennis player to win Wimbledon Open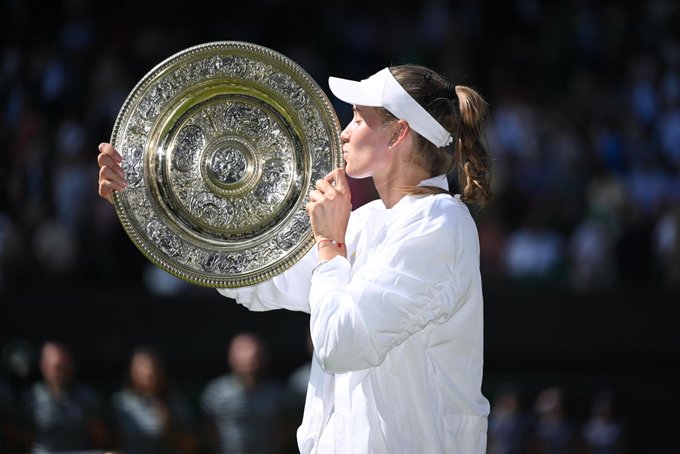 Elena Rybakina became the first Kazakh player to ever qualify for a Grand Slam final. She changed her nationality from Russian back in 2018 as a teenager, when she defeated 2019 champion Simona Halep.
Rybakina said, "I think it's very important because tennis is becoming even more popular in Kazakhstan. We have so many tournaments there. I think it's amazing that now on TV, on the news you can see that I'm playing the final, and it's for the first time."
She added, "My biggest support is president of the federation and also other people called through him, congratulate me with this result. I think everybody will watch and support me in the final."
The moment Elena Rybakina became a Wimbledon champion ​👏​ #Wimbledon | #CentreCourt100 pic.twitter.com/gVCU9oqxx5

— Wimbledon (@Wimbledon) July 9, 2022
World no.2, Ons Jabeur could have become the first African player to win the Wimbledon Open if she triumphed over Elena Rybakina in the final. She had been having a great 2022 season. Winning the Madrid Open 2022 and winning in Berlin, she started her season. Jabeur could have become the first African as well as Arab women to life the Wimbledon Open title. The luck did not favour her and the Kazakh took the title home.
"I've never felt something like this"

Believe it, Elena – you're a Wimbledon champion 🏆#Wimbledon | #CentreCourt100 pic.twitter.com/2p4wPqwxLr

— Wimbledon (@Wimbledon) July 9, 2022
This was the first women's singles title match since 1962 at Wimbledon between two players who were making their debuts in a major final. Both the players from Tunisia and Kazakhstan were chasing their first ever Grand Slam title. Ons Jabeur had a 2-1 winning edge over Rybakina, with her most recent victory at the 2021 Chicago Open. However the world no.12 managed to pull off a magnificent victory against Jabeur.