In a combination of the old Marvel season and the current alien-themed season, the God of Mischief Loki will join the Fortnite squad in July. Fortnite Crew members will be able to purchase Loki-themed clothing beginning June 30th. wear around the battlefield and create havoc with.
can't believe episode 4 of Loki will take place entirely in Fortnite https://t.co/frFrFo6H34

— Paul Tassi (@PaulTassi) June 25, 2021
Loki's appearance in Fortnite is preceded by a brief teaser clip, which shows the green and gold deity uneasily riding the game's Battle Bus. Due to his now-iconic sceptre, his attempts to make friends with an inflatable buddy do not go as expected.
Loki Odinson is here in Fortnite
The addition of Loki as the main theme of the July 2021 Crew Pack is most likely a reference to the ongoing Disney+ series Loki. Set in the Marvel Cinematic Universe, the protagonist Loki is tasked with collaborating with the Time Variance Commission to track down a shadowy character causing havoc with the universe's "holy timeline."
Thanks to the events of Avengers: Endgame, The God od Mischief is poised to return for his own show. Fortnite is all set for a collaboration for Chapter 2 Season 7. Both previous Disney+ MCU shows received a lot of praise from fans and critics alike. Both set records, and Loki is likely to do the same.
Did you notice the hints?
#fortnite – Loki was in the background of the Cuddle Mecha Master loading screen. All the other faded characters in the loading screen can possibly be in following crew packs. pic.twitter.com/9a68cVJmjk

— 🛸🚀₮ⱧɆ₣ØɄ₦Đ₳₮łØ₦🚀🛸(18th November🥳🎂🥳) (@TheFoundo_FN) June 25, 2021
Subscription Prizes for Loki Crew Pack
The crew pack will include the Loki Outfit, as well as his cape as a back bling item. In terms of tools, users will receive "Loki's Scepter Pickaxe, the Chitauri Chariot Glider, and Loki's Welcoming Loading Screen."
Price to Pay for the Loki Crew Pack
Epic Games' Fortnite Crew is a subscription service for the popular battle royale game Fortnite. If you pay $12 a month, you'll get the Battle Pass for the whole season. 1,000 V-Bucks per month, also a new monthly crew pack with exclusive outfit bundles. June's package, for example, was Cuddle Team Leader as Mecha Cuddle Master. Whatever it implies, we're only few days away from Loki taking over for Mecha Cuddle Master.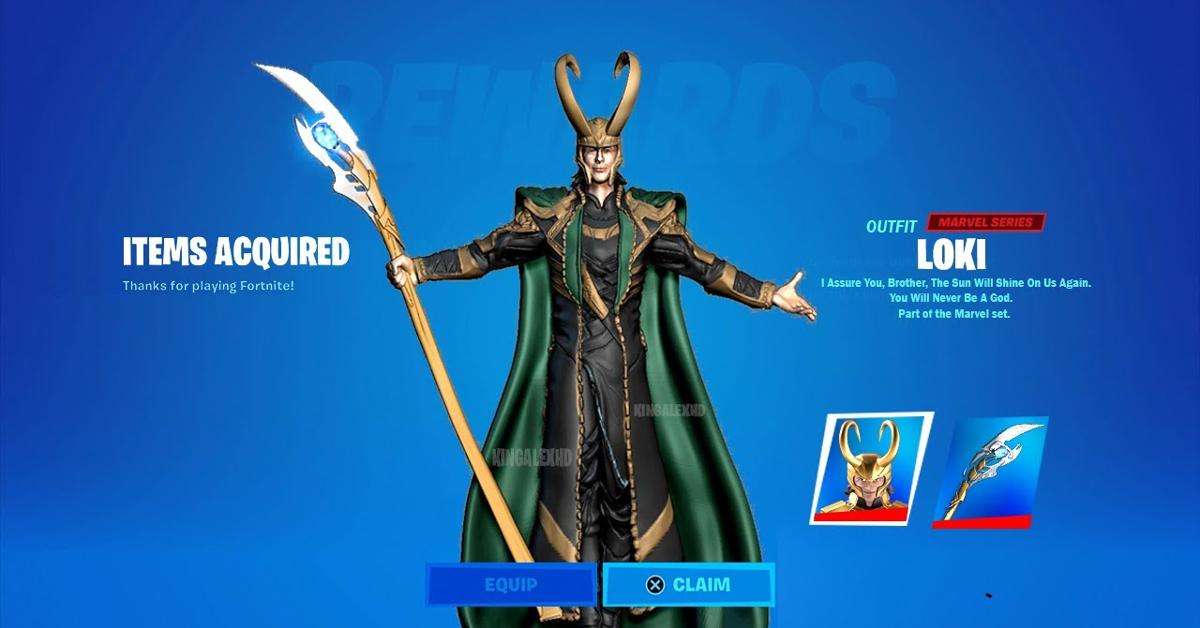 There were other Marvel Heroes in Fortnite who were immensely popular.
For those who are reluctant to subscribe, be aware that there are already a variety of other Marvel characters in Fortnite. In fact, the full fourth season of Fortnite was Marvel-themed. There was Iron Man, Thor, Storm, Groot, She-Hulk, Mystique, Doctor Doom, and plenty of other characters facing off against Galactus.
Also Read: What Are the Fixes in Fortnite v17.10 Update