After the Boston Celtics lost to the Brooklyn Nets, they decided that some of their staff did not fit their current positions. Danny Ainge was going to be replaced by Head Coach Brad Stevens as the President of Basketball operations. This created a job opening in the Head Coaching department for the Boston Celtics.
What do the Boston Celtics Need?
The Boston Celtics finished the regular season with equal number of wins and losses. They were top 10 offensively and average defensively. As a team they did not have any area of the game they were absolutely dominant in. To put it just one word, they were mediocre. For some teams that would be a successful season. But the Boston Celtics are one of the Royals of the NBA. Rich culture and strong fan base. Mediocre is just not enough for them.
They could've probably had more success in the regular or post season if they were healthy but its better to focus on guarantees and not "what if's".
The most likely and smart outcome is to focus building the team around Jayson Tatum and Jaylen Brown. That would now be Brad Stevens job to shape out the roster with signing that fit the timeline. But in the coaching department he would need some who would further develop their stars growth. Also, because they are pretty good offensively, they should hone in on that and get even better. A defensive coach would help but won't work on their strengths. Also, a coach who will make changes and adapt to the game. Build the offence around the hot hand in game and defensive matchups, all on the fly.
Also Read: Did the NBA Make a Mistake by Letting the Fans Back Into the Stadiums?
Who are the options?
Kenny Atkinson
He might not be the most decorated coach but in his last tenure he showed exactly what Boston needs. Atkinson is and excellent development coach who transformed D'Angelo Russell and Caris LeVert into all star caliber players. He took a Brooklyn team who were in an awful position because of the KG, Paul Pierce trade and got them into the playoffs. Joe Harris became an elite shooter and Brooklyn as a team became attractive to superstar players. With Jayson Tatum and Jaylen Brown, he will inherit way more than he had with Brooklyn and could be what the Boston Celtics want in a coach.
Lloyd Pierce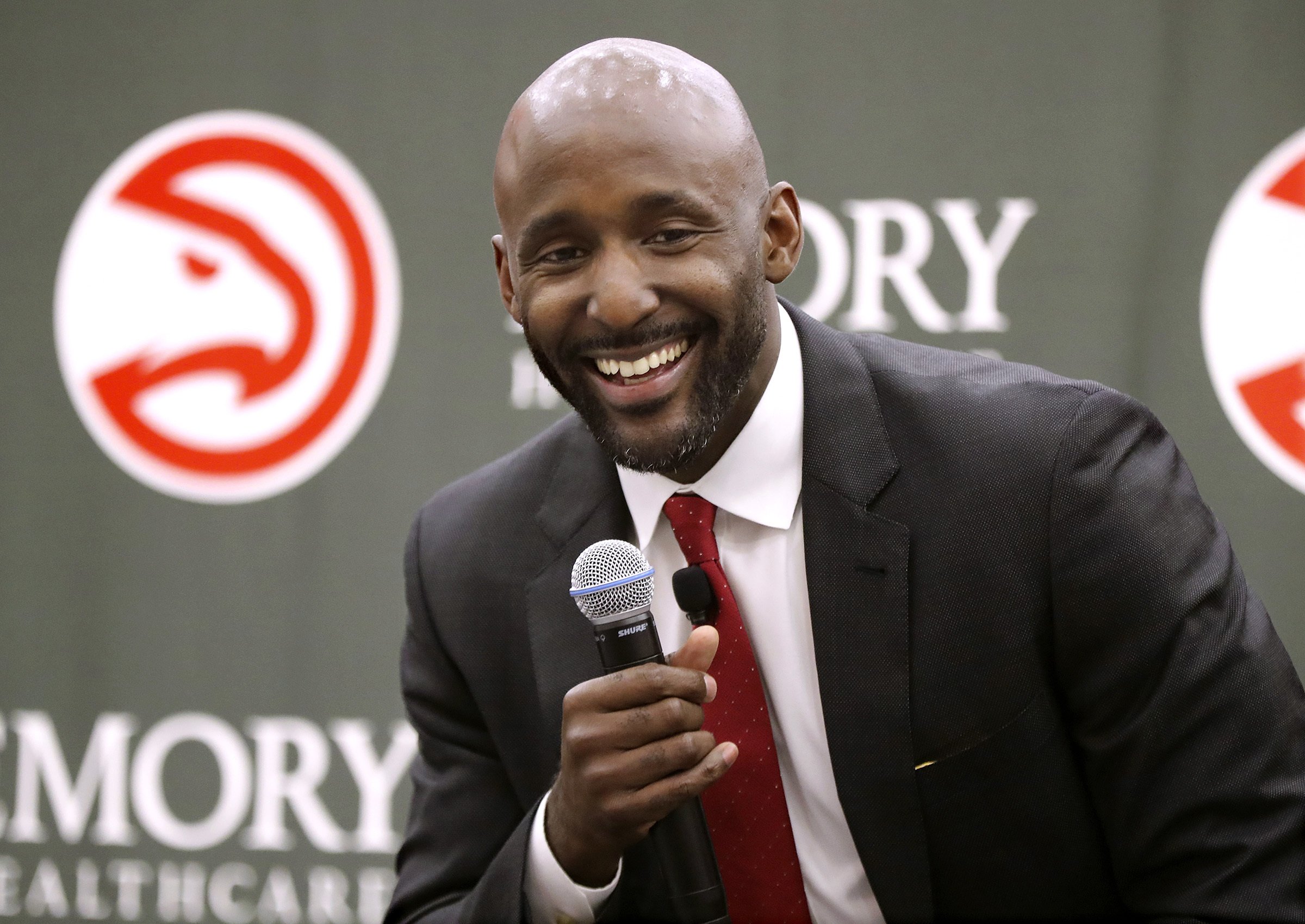 His tenure in Atlanta is one he would to be forgotten. However, as far as coaches who excel in development, he's one of the best ones. To name a few of the players he has helped develop are Joel Embiid and Trae Young. If the first round was any indication, he's good. He also helps defensively and could turn Jaylen Brown into that elite defender he looks like he could become.
Sam Cassell
Sam Cassell is one that a lot of NBA players are vouching for to become the coach. It shows just how beloved he is and how the locker room will be a better place with him in it. He has never been a head coaching job but has been the main assistant in Doc River's coaching staff. As a player he was an all-star and won a title as a Celtic so he will be well respected. The NBA world certainly thinks he is ready for that Head Coaching position.
The next Head Coach for the @celtics should be Sam Cassell!! IMHO Carry on… pic.twitter.com/z9iPwKE4Qh

— Kendrick Perkins (@KendrickPerkins) June 2, 2021
Mike Brown
An assistant coach that should really be sought after. He is currently the assistant coach of the Golden State Warriors and he sure has that championship experience. Brown certainly has head coaching experience as he was the Head Coach of the Cavaliers led by LeBron James. He surely picked up a thing or two on how to dominate the East and that's the Celtics end game goal.
Juwan Howard
An option a bit more out of the box is to go for Michigan head coach Juwan Howard. Howard had a long NBA career, won 2 titles and made an all-star appearance. He would follow a route similar to Brad Stevens coming into the NBA after a college coaching job. But at times it does not work out, ask John Beilein for starters. Would Juwan Howard give up a guaranteed coaching job for one where he does not have job security. It's reasons like this that Duke's legendary Coach K has not left his job even though he is one of the best coaches of our generation.
An important thing that the Boston Celtics will take into consideration is race. I know how that sounds but NBA teams, especially Boston have been criticized with lack of diversity in the coaching staff. When the Brooklyn Nets announced Steve Nash as their Head Coach the entire NBA was outraged. A white man with no coaching experience at all was given a job over many others who probably deserved it more.
Also Read: NBA Playoffs: Lebron James Eliminated From Round 1 for the Frist Time in his Career