Trae Young, star point guard of the Atlanta Hawks joins an elite line of athletes to receive a signature shoe. His individual performances have elevated Atlanta as a true Dark Horse for the title. With the Hawks narrowly scraping away with a win in Game 4 they are in a good position to make the Conference finals. However, all this great news is also accompanied by Trae Young bound to release his signature shoe soon.
The Ice Trae
Prior to him getting drafted back in 2018 Trae Young signed a deal with Adidas. He was a high profile college athlete which helped him get that contract. Adidas pays him $1.8 million annually . However, he signed a multi year extension which also included him getting a signature shoe. This has all been a fruit of his incredible performances in the NBA. He announced that his first signature shoe would arrive in spring 2021.
Also Read: Did the NBA Make a Mistake by Letting the Fans Back Into the Stadiums?
Trae Young 1. Coming in 2021. 🙏🏽👟💯 pic.twitter.com/uimaPrVmfI

— Trae Young (@TheTraeYoung) December 9, 2020
In his first playoff game against the Knicks he debuted the shoes and did it justice by scoring the game winner and beat the Knicks. The Name of the shoe will be called the "Ice Trae's". The name derived from Trae Young's ice cold mentality in winning games. He showed us one of the colorways of the shoe on twitter.
Yeah , yeah… they got leaked.🤣❄️

"Ice Trae" Edition Coming Soon! #TY1 @adidasHoops pic.twitter.com/nuN8fjL1Rk

— Trae Young (@TheTraeYoung) June 15, 2021
The light blue, white and red give the Ice Cold vibe of the shoe. It's performance and durability will be in question when they come out but Trae Young has been really exceptional whilst wearing them.
Adidas has partnered with a lot of NBA Players and other athletes to create a really good line of sports shoes. Trae Young is also only 22 years old making him a real hype for fans to buy into. His shoe line will definitely grow with him in his career.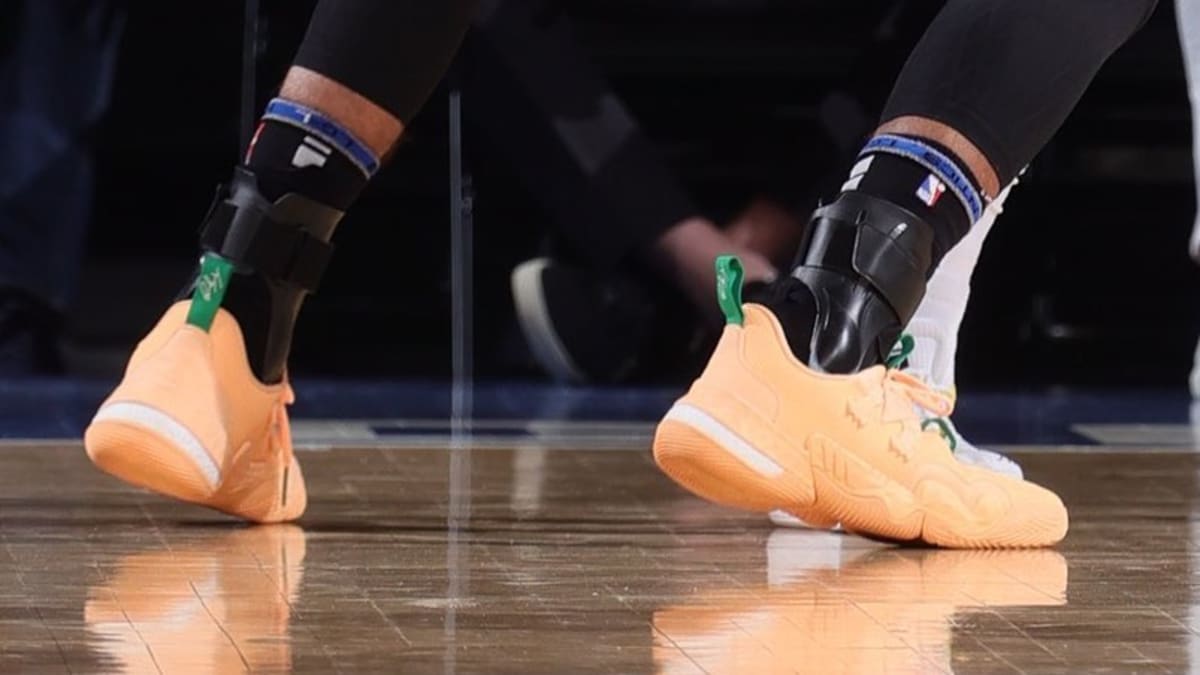 Sneaker heads and Trae Young Fans will be lining up on release date to cop these shoes. As it is his first shoe it's value will surely increase in the future. Do you rock with these shoes?
Also Read: Twitter Reacts: What is Wrong With Trae Young's Hair?