Shane Young and Omar Morales are scheduled to meet each other inside the octagon at UFC 260. UFC 260 which is headlined by the heavyweight championship bout between Stipe Miocic and Francis Ngannou features a lot of other great fights as well. Let's look at the stats and breakdown of these men and predict who has the better chance of emerging victorious.
Also Read: UFC 260: Stipe Miocic vs Francis Ngannou: Stats, Fight Prediction & Breakdown
Shane Young vs Omar Morales- Stats
Both men have been facing the most elite competition in the world for quite some time. Even more interestingly, both fighters are on a single-fight losing streak. So, they will certainly be eyeing for getting back on their winning ways.
Shane Young has four UFC fights under his belt. His next opponent is not far behind with three bouts inside the octagon.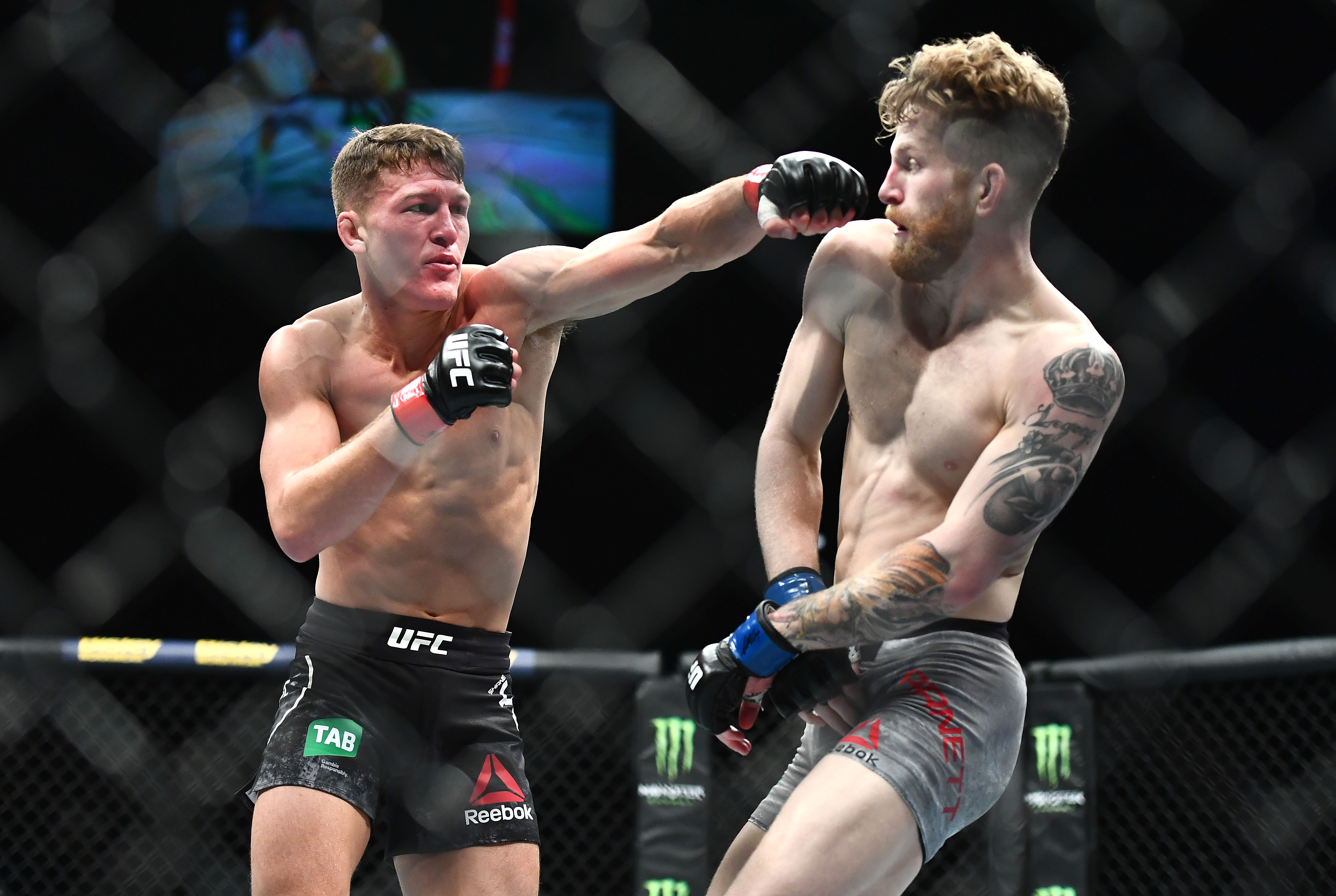 | | |
| --- | --- |
| Name | Shane Young |
| Record | 13 Wins and 5 Losses |
| Last Five Fights | 3 Wins and 2 Losses |
| Reach | 72.5 in |
| Team | City Kickboxing |
| Nickname | Smokin |
Smokin is currently 3-2 in his last five fights and is 2-2 in the UFC. Talking about Morales, he is an impressive 4-1 in his last five fights. An alum of Dana White's Contender Series, he competes in both lightweight and featherweight divisions. An undefeated lightweight, he tasted his one and only loss at 145lbs at the hands of Giga Chikadze.
So, he would be more than eager to secure his first win at 145lbs. On the other hand, Young will be eyeing for a win that would help him get back on the winning track.
Also Read: UFC 260 Prelims: Alonzo Menifield vs Fabio Cherant Stats, Prediction & Breakdown
Name
Omar Morales
Record
10 Wins and 1 Loss
Last Five Fights
4 Wins and 1 Loss
Reach
73 in
Team
Hard Knocks 365
Sanford MMA
Morales' resume looks more impressive than that of his opponent. However, even Smokin is not too far behind him.
Young vs Morales- breakdown
While Morales looks to be more inclined towards the ground game, Shane Young seems to be more of a knockout artist.  With five out of his 10 wins via submission, Morales is a legit and serious threat on the ground. Though he has only knocked two of his opponents out, he also can't be underestimated on the feet also.
Also Read: UFC 260 Tyron Woodley vs Vicente Luque: Stats, Fight Prediction & Breakdown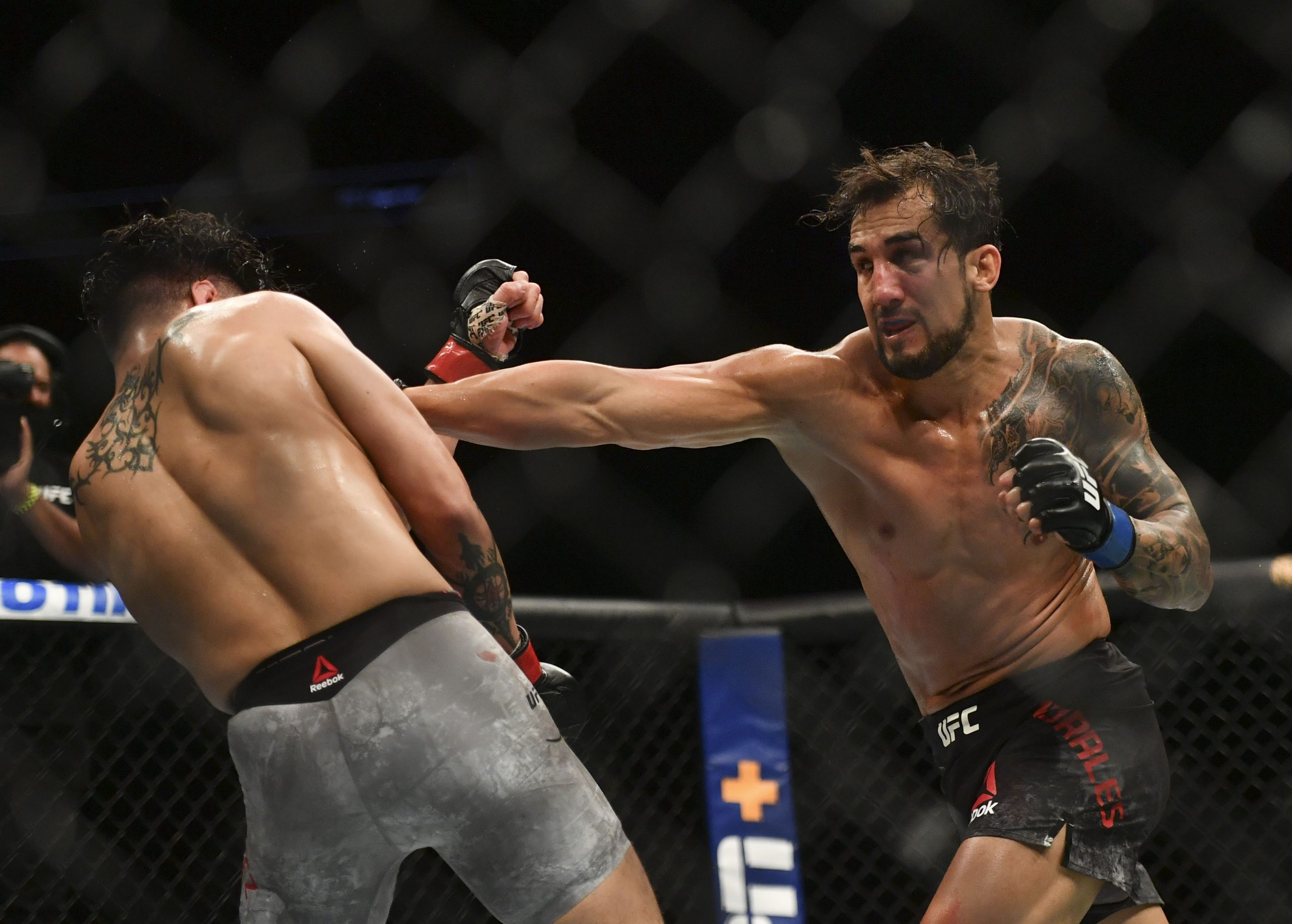 Talking about Shane, he's got nine stoppages out of his 13 victories- six KO/TKO and three submissions.  An alum of City Kickboxing, he seems to be more inclined towards knocking his opponents out. However, his submission game can't be ruled out either.
Morales doesn't hold a good record at 145lbs, so fighting Young at featherweight might be a problem for him. Plus, brawling with him on the feet might not be a wise idea and City Kickboxing fighters are well-known for their takedown defenses. So, securing a successful takedown in the fight might be another challenge for Morales.
However, if Omar manages to take him down then he might dominate or even finish the bout. As for now, Shane Young seems to be more favored to win the fight.
Shane Young vs Omar Morales- prediction
Shane Young by decision.
Also Read: UFC 260: Gillian Robertson vs Miranda Maverick Stats, Breakdown & Prediction