2021 can't be more unpredictable than this. With Dustin Poirier KOing Conor McGregor, followed by Petr Yan's disqualification loss and then this. Israel Adesanya faced the first ever loss of his pro-MMA career to the reigning 205lb champion Jan Blachowicz in UFC 259 headliner.
Entering the octagon as the favorite, Izzy failed to impart serious damage on Jan with all the judges scoring only one round in his favor. Both men put up a great fight with Blachowicz also securing two successful takedowns over his opponent. Though Adesanya lost in his quest to conquer another division, he's not the only one to fail in successfully doing so.
Also read: WATCH: Petr Yan's Cornerman Asks Him to Throw an Illegal Knee Against Aljamain Sterling at UFC 259
We know quite a lot about those four fighters who have ruled over two weight classes, but guess what! There are many others who had already been on the quest to the ultimate glory. Though they failed, as fighters they deserve our utmost respect to be courageous enough to make an attempt to greatness.
Let's have a look at who they actually are.
TJ Dillashaw
The first one on the list is T.J. Dillashaw. He is the former two-time UFC Bantamweight champion. With seemingly nothing left to achieve in his already exceptional career, he challenged the then reigning 125lb champion Henry Cejudo.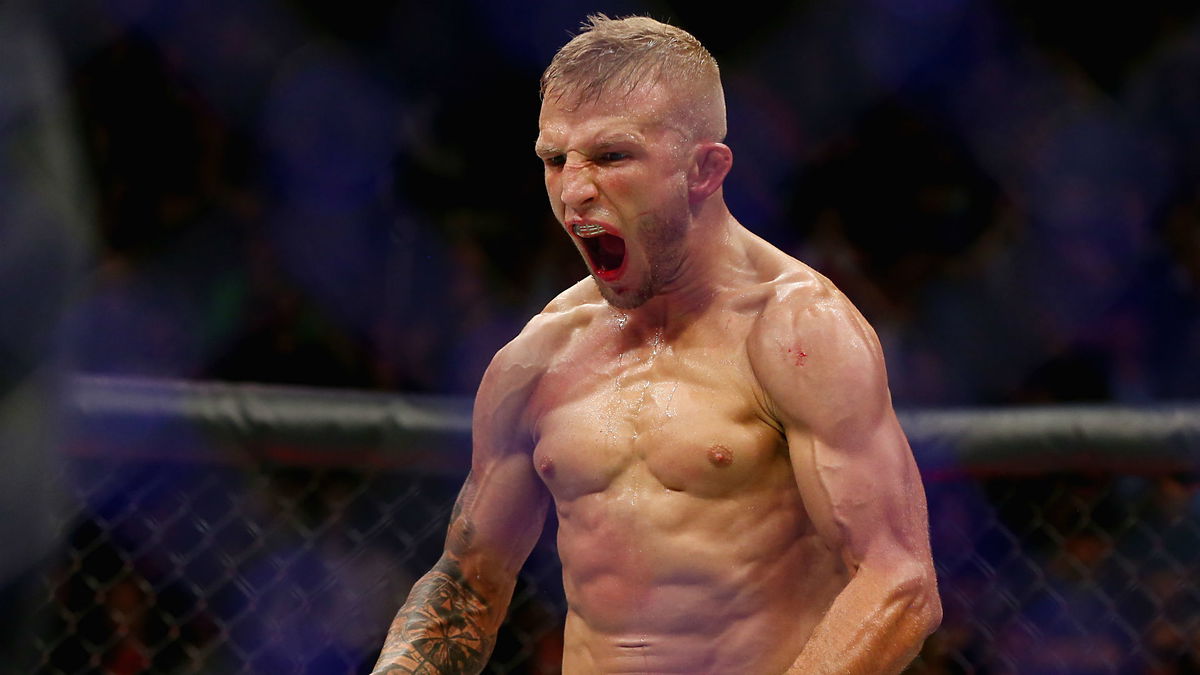 Moving down to 125lbs, he challenged Triple C for the belt, but things didn't go as planned. At least for TJ. On his quest to become one of the few to hold belts in different weight classes, he fell short to Cejudo in a bout that only lasted for 32 seconds.
Nonetheless, Dillashaw will go down as one of the best to ever do it at the Bantamweight division.
Also read: WATCH: When Israel Adesanya Hurt Jan Blachowicz Real Bad With a Lethal Left Hook
Max Holloway
The next one to be on this list is the Hawaiian Max Holloway. The talent that he possesses impressed Dana White so much that he signed him at a young age of 20. Till then he's been with the promotion and is one of the best in the world. The former featherweight champion had put on 10 additional pounds to fight Dustin Poirier for the interim lightweight title back in 2019.
But things didn't go as Blessed wanted them to as he ended up losing the fight along with the opportunity to fight Khabib for the lightweight strap. The skillset and the stamina that he possesses makes it hard for fans to believe that he lost a fight. He is currently the greatest volume striker in the UFC with great boxing credentials.
Also read: Aljamain Sterling Should Not Be the UFC Bantamweight Champion
Many pundits speculate that the reason Holloway fell short to Poirier in their second meeting was due to the fact that he didn't put on weight correctly. Had he put on weight slowly and efficiently, we could've been looking at him exiting the cage with the interim strap.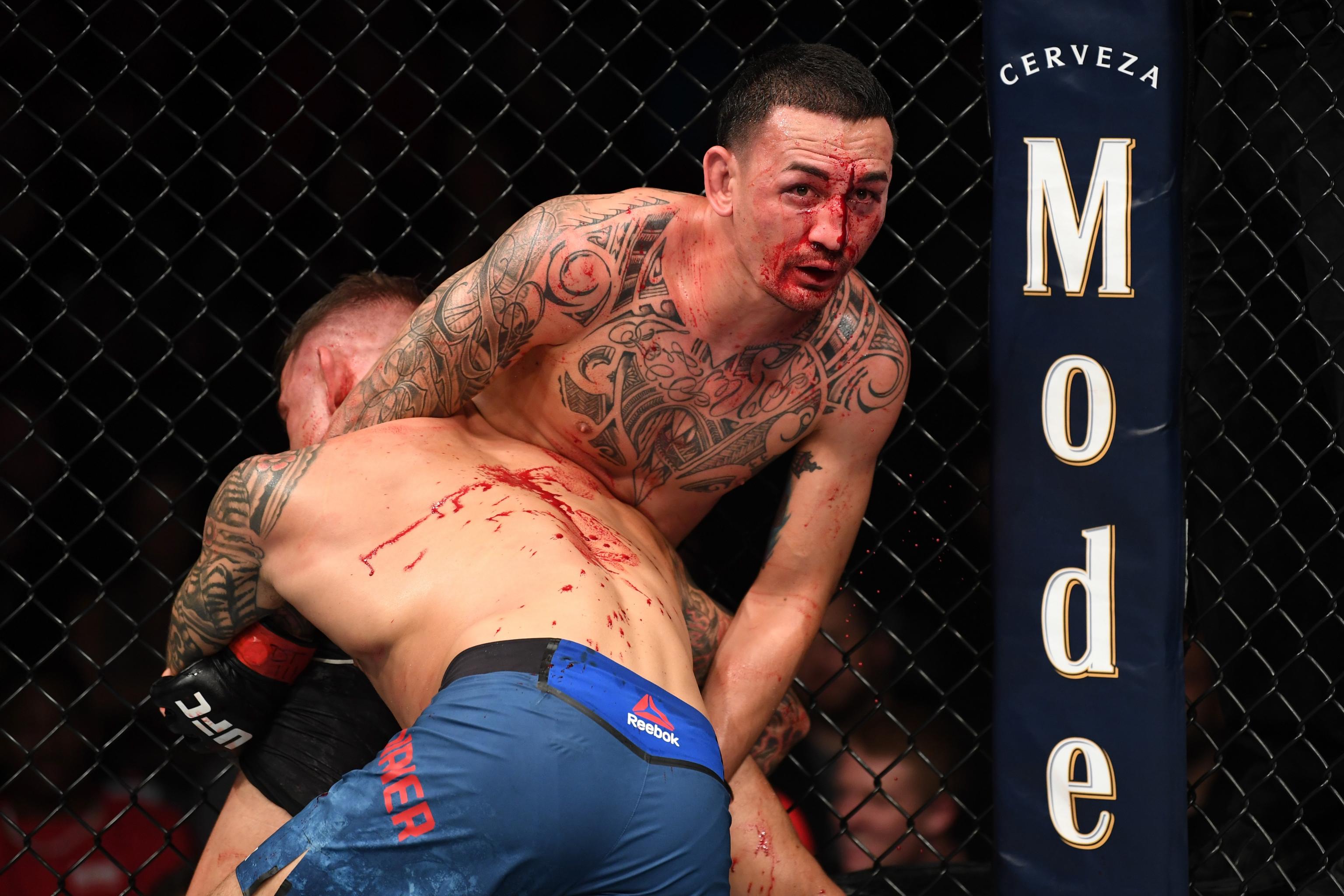 Nevertheless, Holloway still seems to be well within his prime. Besides this, he has also expressed interest in competing at 155lbs or 170lbs towards the twilight of his career. So who knows we might be looking at the future double champ?
Israel Adesanya
The newest inductee in this list is the current middleweight king Israel Adesanya. This man is on the quest to clean out his whole division and has even successfully done so. Taking his corner's advice, he moved up in weight to fight for the light heavyweight strap.
Though this fight was a good example of power vs speed with Adesanya representing the latter one, he failed to use his speed and technical finesse on Blachowicz due to his solid defense. In fact, Jan Blachowicz even managed to takedown The Stylebender a couple of times and also had him in trouble on the feet. This tremendous performance by Jan helped him in stopping Israel's journey towards the 205lb glory.
This fight marked Stylebender's first ever loss in MMA. But, the skillset that he possesses, the 185lb champ is very likely to have another shot at the LHW strap. Just as he said that he dared to be great, who knows the next time he might even end up becoming the great he wants to be.
Also read: UFC Fighters Who are Married to Each Other
So, who do you think might be the one among these fallen lionhearts to achieve the status of the double champ in future? Let's know in the comments section for sure.