Francis Ngannou is just days away to make his second attempt at the heavyweight gold. The last time he entered the octagon in an attempt to claim the strap, the results fell out of his favor. However, this time, The Predator seems to be more than ready in his preparations to dethrone his rival Stipe Miocic.
And this time, he motivated more than ever and we know the reason behind this motivation. The childhood experiences of Ngannou always motivate him in his pursuit of heavyweight greatness. In a recent interview with ESPN MMA, the 34-year old opened up about his time growing up in Cameroon. Check out what he has to say:
Also Read: The Francis Ngannou Immigration Story That Should Be a Hollywood Movie
"I don't find it fun to talk about. It's not happy. It's sad. I always admire people when I sit around and see people, friends or somebody else, talking about their childhood; their friends when they were kids, all the things they were doing, their cartoons, kind of like culture."
https://www.instagram.com/p/CM0sU8Epiwi/?igshid=1xpacjsnvvsfq
"I feel like those are the missing parts of my life, no matter what I do, I can't really fill it up. That's why in some way, I'm still trying to deal with that childhood. Winning a UFC belt, for me, would be my own way to answer that, would be my own way to show those people that, well, after all, I wasn't bad."
Francis Ngannou will be fighting his career's biggest fight this Saturday
This Saturday, The Predator is all set to face the reigning heavyweight champion Stipe Miocic with the championship gold on the line. The last time when these two men met, Ngannou got out-wrestled by Miocic and failed to land anything big. However, since then, Francis has gone to establish himself as one of the most feared heavyweights in the UFC.
Also Read: Francis Ngannou Claims Stipe Miocic Didn't Face His True Power in the First Fight
His last four fights have ended in his favor via vicious first-round knockouts. No fighter could go toe-to-toe with him for even one round. The Cameroonian has spent only 162 seconds in the octagon during his last four appearances.
Talking about Miocic, he's in his second reign as the champ. With a successful defense after claiming the strap for the second time, he is looking forward to defending it again against Francis Ngannou. If he manages to double his lead over Francis, this could very well be the last feather in his heavyweight crown.
Also Read: Francis Ngannou Lashes Out at Critics Questioning His Cardio Ahead of Stipe Miocic Rematch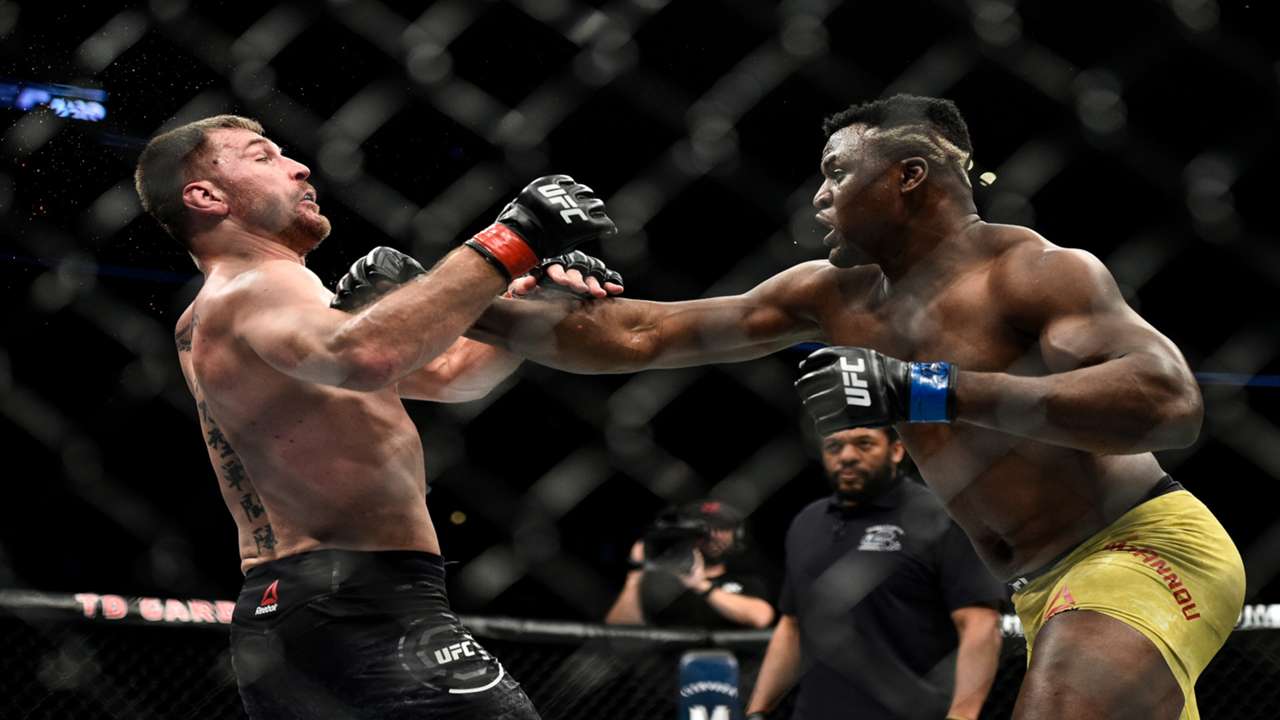 It will be interesting to see if Miocic again gets his hand raised or if we witness the crowning of a new heavyweight champion. Who do you think will exit the octagon with the belt strapped on his waist- Stipe Miocic or Francis Ngannou? Let's know your thoughts in the comments section down below.
Also Read: INSANE! Francis Ngannou Hurts His Striking Coach During Sparring Session for UFC 260