Max Holloway is all set to take on Yair Rodriguez at UFC Fight Night Holloway vs Rodriguez on November 14. Ahead of the fight, Holloway sat down with Daniel Cormier in the DC and RC shoe for a chat.
During the conversation when asked about what to expect in his next fight against Rodriguez, Holloway looked confident and said he is ready to raise the bar more than what it was. " I threw like 790 punches or something (against Calvin Kattar). If we can get to like 900, that would be great, " said Holloway. It seems clear that the Hawaiian is looking forward to dominating the fight and proving why he calls himself the best boxer in the whole UFC roster.
The last time Holloway stepped inside the Octagon, it was against Calvin Kattar at UFC Fight Island 7. Holloway won the fight via unanimous decision and during the fight set a new record of the most significant strike delivered by any fighter in a single fight. This time Holloway seems eager to break his record and which can be bad news for Rodriguez if taken lightly.
Max Holloway is going for the championship belt:
Fight fans were impressed by Holloway as he took the fight against Rodriguez as he is already next in line for the featherweight title shot. The current Featherweight Champion, Alexander Volkanovski recently defended his title against Brian Ortega. After that Volkanovski was ready to take on Holloway, the fight was probably going to take place next year. For Max, the best option was to wait and train for the title fight next year. The trilogy fight certainly has the potential to break a few more records.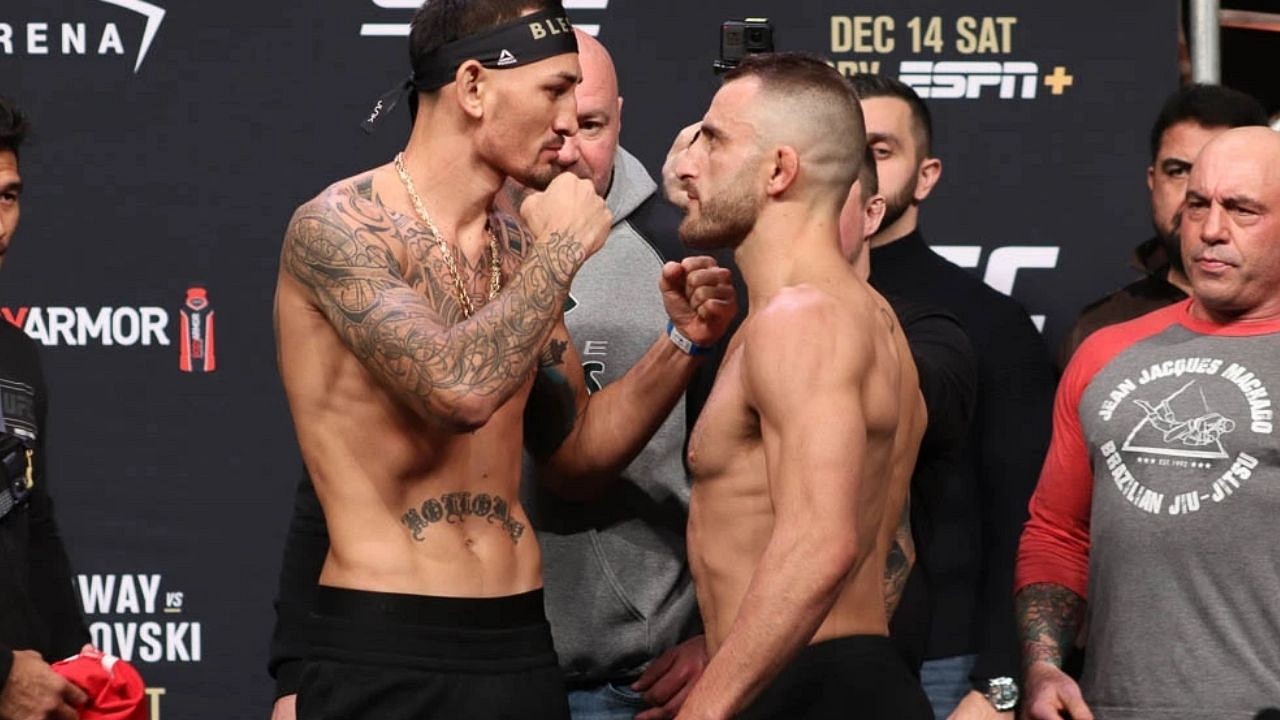 But, the " Blessed " had other plans as he surprised everyone by taking the fight with Rodriguez. According to Holloway, he likes to fight three times a year and it's hard for him to wait for so long and after talking to his team he decided to take on the fight. The fighter took a dig at other fighters who like to wait for years and take the easy way up in the division. " I ain't no elevator guy. We've not elevated divas… you guys can find me at the stairs " said Holloway.