The Highlight Justin Gaethje talked to Brett Okamoto of ESPN over a wide range of topics concerning the UFC's lightweight division and the 155lb fighters. During a segment, Brett asks him to weigh in his opinion on his former opponent El Cucuy. Since many people including Khabib have said that Tony's done, Gaethje's opinions on it sounded interesting to hear. Check out his opinion on Ferguson:
"Tony's always been there, man. You know this guy's constantly winning in there and fought in the chaos, you know, and refused to create space. I don't know why Pettis and Cerrone and these guys weren't able to do what I did. But, I think, you know, that was there the whole time. Fans not being there really helped me stay focused, keep everything internal. That's a huge factor when I went to fight Tony. Because his face alone makes you wanna fight.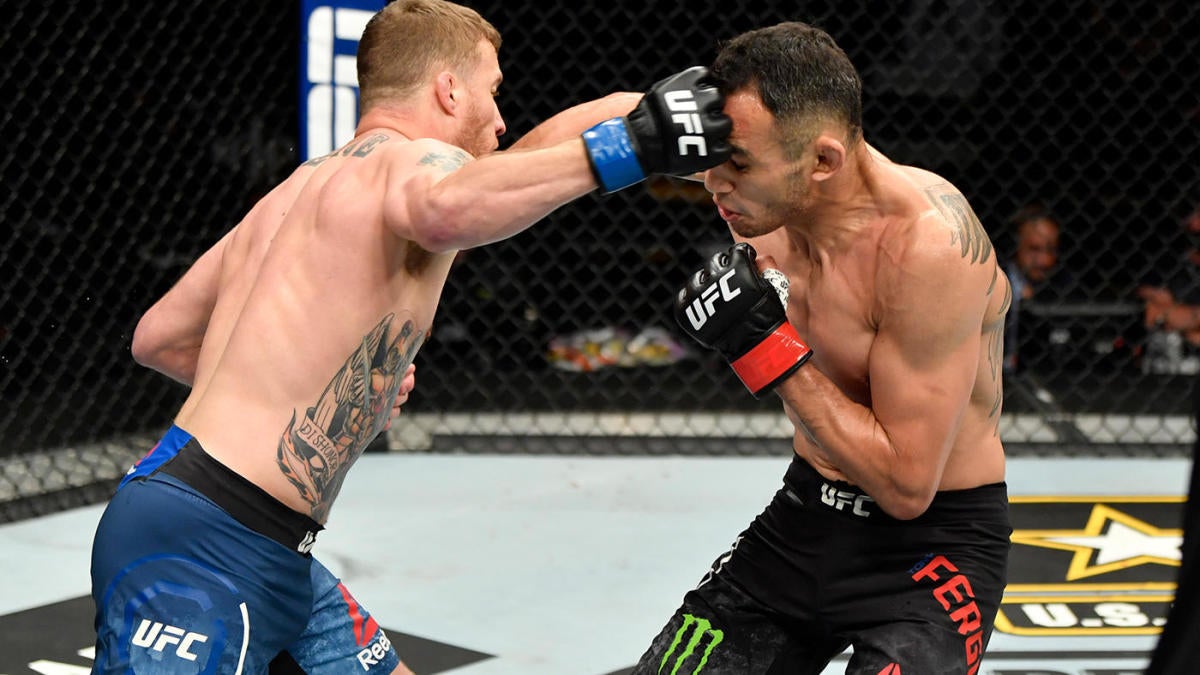 I don't think he's done by any means. But, I don't think he's an elite lightweight. I don't think he ever was, I just think his skills were really effective in the way people were fighting him. I wasn't impressed from Oliveira, but I don't wanna take anything away from him. But Tony's not the same person. No one's gonna be the same person after you get hit in the face every time. "
Emphasizing on Ferguson's confidence, he further elaborated:
"His confidence was something that made him so dangerous. And his lack of confidence now is gonna be a factor. For him, it's gonna be a serious issue."
Also read: "I'll Roll Him Up and Smoke Him Like a Blunt" – Justin Gaethje Calls Out Nate Diaz
It Is To Be Seen If Justin Gaethje Gets A Title Shot Against Dustin Poirier Immediately
Both Justin Gaethje and Dustin Poirier have fought once with Poirier snatching away the victory via TKO. It will be very interesting to see if Gaethje gets a title shot against Poirier or if he needs a win to again be on the radar. But, if both men meet once again, the stakes will surely be high. It will be quite interesting to see if Gaethje manages to make it even with The Diamond with the belt on his waist or if the fight goes the other way round.
Let's know in the comments what do you think about Tony Ferguson's future in UFC and MMA. Also, don't forget to tell us who do you think will win a rematch between Poirier and Gaethje.
Also read: Is Conor McGregor Fighting Dustin Poirier in a Trilogy? Coach John Kavanagh Reveals Exciting News