Looks like Jon Jones is not satisfied by just ruling over a whole division for nearly a decade. That's why he vacated the title and started bulking up to face fighters from probably the most dangerous division in combat sports- heavyweight division. And this new video shows Bones back in his old groove which dominated MMA's biggest names for nearly a decade.
In this video, which the 33-year old himself uploaded on his Instagram, he is seen to be doing pad work. His serious muscle gain is clearly showing in his bulked up frame. The caption reads: "Felt great shaking off some cobwebs last night."
Also read: "I Hear as a Person, He's Such a Really Nice Guy" – Stephen Thompson Comments on Colby Covington
Check out the video below. This is surely going to make fans anticipate his return even more.
Jon Jones vacated his light heavyweight belt following a pay dispute with the UFC
Following a pay dispute with UFC boss, Jones vacated his belt in 2020 and decided to move up to heavyweight. Times followed by his vacation of the title witnessed his bulked up physique unofficially confirming his move to a higher weight class. With his status as a GOAT of the sport, he was slated to directly fight for the heavyweight strap.
This has also been approved and subsequently confirmed by Dana White as well. He will most probably face the winner of the championship bout between Stipe Miocic and Francis Ngannou scheduled to headline UFC 260. So, who knows we might be talking about another double champion!
Also read: Here's Everything You Need to Know About Jan Blachowicz's Lucky Charm – Suicide Rope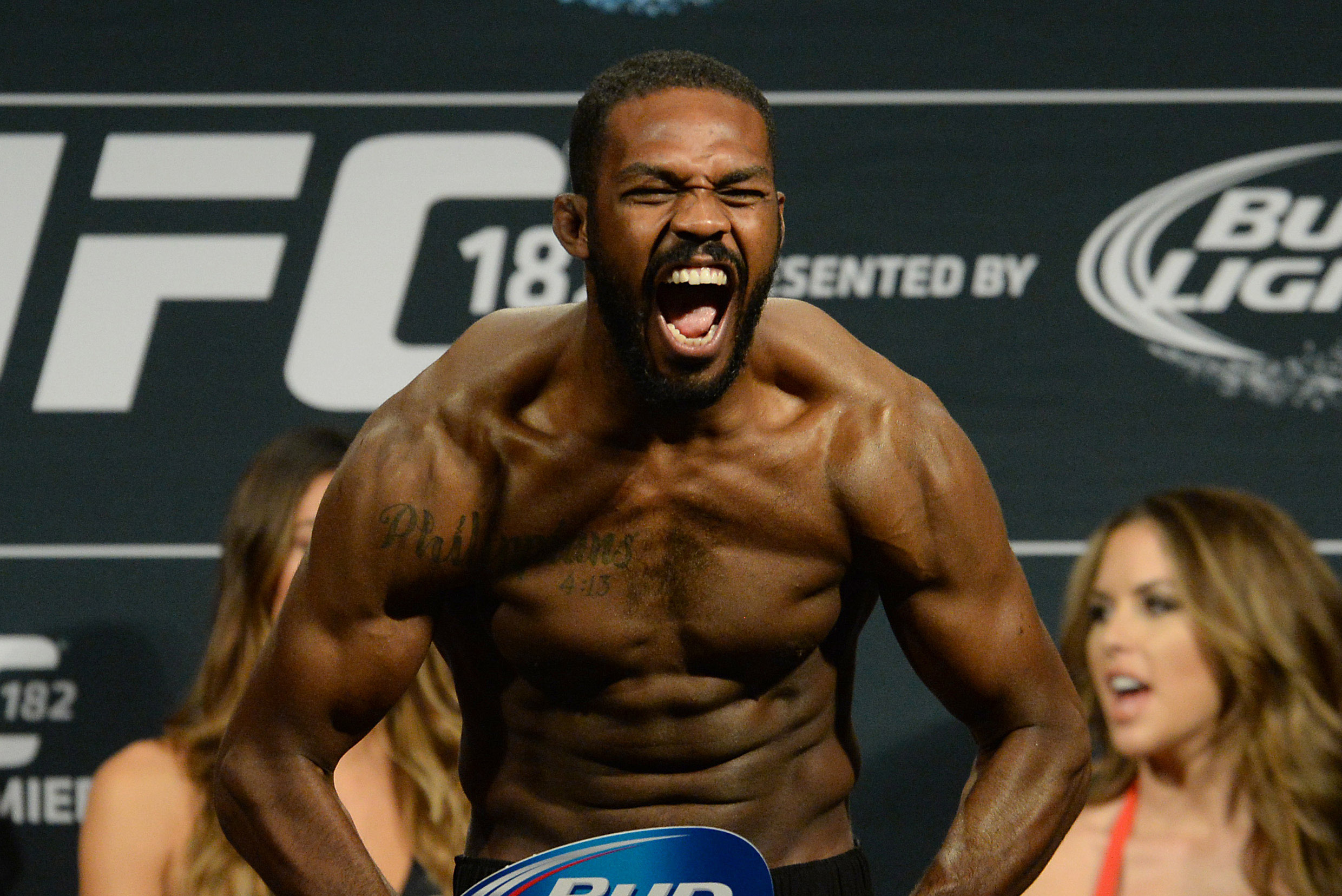 Even Jones has expressed his interest in facing the predator Francis Ngannou. He has even stated at multiple occasions that his speed and technical finesse will help him become the king of the heavyweight division. Currently, he weighs 252 pounds. It will be quite interesting to see if Jon Jones still has his speed after putting on pounds once he steps in the octagon.
Let's know in the comments section what do you think if Jon Jones will be able to assert in dominance over some of the hardest punchers in UFC.
Also read: Deiveson Figueiredo vs Brandon Moreno Rematch Set for UFC 263