One of the most exciting fighters in the welterweight division at the moment is Khamzat Chimaev. His successful undefeated win streak justifies all the hype and appreciation that the "Borz" receives. The Russian-born Swedish star, in his recent YouTube video, shares his thoughts on the former interim welterweight champ, Colby Covington.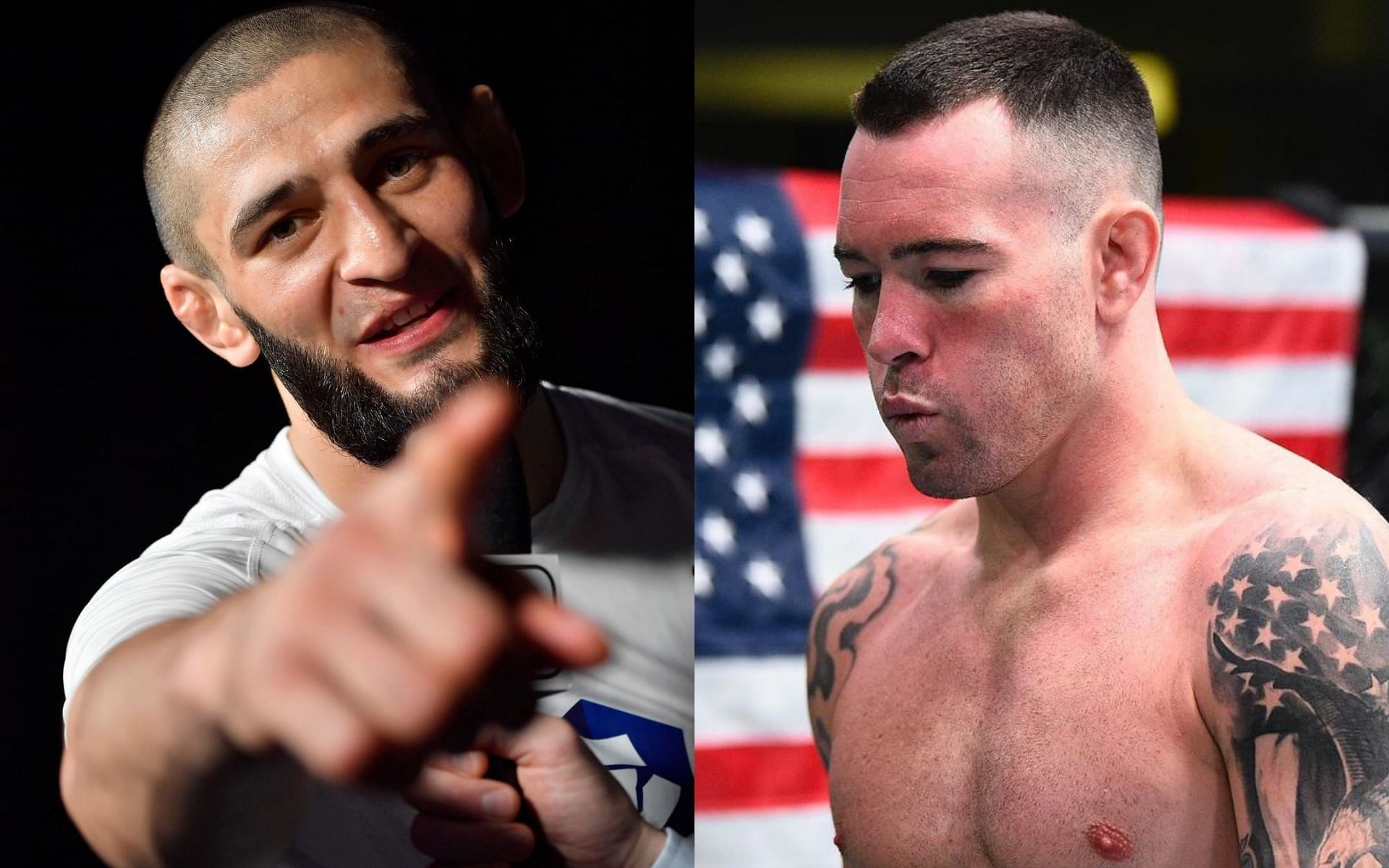 Chimaev claims that he can finish Covington in the very first minute of the first round. He says this with reference to Covington's loss to the current champion, Kamaru Usman via TKO. Covington and Usman shared the cage again at UFC 268 where Usman secured his 19th win in a row.
Covington looked very cautious in the first round of the fight. However, to no avail, Usman immediately proved his superiority and put Covington under pressure. Usman then got the first knock out of the fight in the second round resulting in Covington being saved by the bell. Usman then happened to win the battle via unanimous decision.
Both Covington and Chimaev have been going back and forth on Twitter and interviews. Covington shares his thoughts on Chimaev and explains how Khamzat Chimaev is not on his level and has not fought any top 10 fighters. He even accused Chimaev of almost retiring due to "Common Cold" when he was diagnosed with a severe condition of Covid-19.
Covington says "I mean, the guy hasn't even beat anybody in the top 10 yet. I mean, I've been in the top 10 for five years now, beating champion after champion. So, I don't even know if a commission would allow this fight to go through. But this fight, the only way it would look would just be complete domination". He was crying, he was retired, he was done. Off the common cold. So, I don't make much of what the guy said."
Chimaev isn't holding back either while he responds via tweets, calling the "chaos" out.
Let's go bitch fight with me @ColbyCovMMA I will take your ???? ????????????⚰️ pic.twitter.com/EVgddj8TQL

— Khamzat Chimaev (@KChimaev) November 30, 2021
Khamzat Chimaev's sheer dominance in the UFC
Chimaev has put on a very commanding show over his 10 fights in the UFC. None of his opponents have been able to significantly land a strike on him. However, his fight against Leon Edwards at UFC fight night 183 was called off as both the fighters tested positive for covid-19. The matchup was then canceled due to an increase in the severity of Chimaev's condition. He almost retired himself from fighting, only to make a strong come back at UFC 267 against Li Jingliang by finishing him to receive his 4th performance of the night award.
Chimaev has won all these fights via TKO or submissions and is climbing up the ranking faster than ever. The MMA fans are intrigued to watch him shape his career in the UFC. What are your thoughts? Do let us know in the comments section.