Conor McGregor is one of the biggest superstars in the world of combat sports. Apart from having impressive skills inside the cage, he is known for his trash talk. Most of the UFC fighters despise him for the same reason but he still seems unbothered. Khamzat Chimaev doesn't have McGregor in his good books either.
Chimaev, the Swedish welterweight star posted something very interesting edited picture on Twitter. The picture has the faces of Chimaev and Mcgregor hilariously photoshopped in reference to the Spider-man No Way home frame.
???? pic.twitter.com/Q9qQpZtT3s

— Khamzat Chimaev (@KChimaev) January 16, 2022
Chimaev and Conor McGregor surprisingly have history which goes way back to 2018. The Russian Borz allegedly flew to Ireland to confront and fight the Notorious during his feud with Khabib Nurmagomedov. Chimaev disregarded the comments passed by McGregor on "the Eagle's" religion. Both Chimaev and Nurmagomedov are very devoted to their religious practices. However, his attempt to reach out to the Irishman was a failure as he was detained by the Irish officials.
Moving on from there, Khamzat Chimaev had a phenomenal debut in the UFC where he submitted John Phillips in the second round. He remains unbeaten in the division having dominated in all of his UFC outings.
However, Conor McGregor revealed that the Borz had offered to help him beat Nurmagomedov back in 2018. He tweeted saying "Bratha, no problem. I appreciate you reaching out to the team in 2018 to come and help me beat up the little scared pigeon b**ch. Chechnya knows! F**k those Eagle MMA pu****s, we are Akhmat MMA! Smash them up we will! Let's go! The Mac and Akhmat! We take no s**t! Never peace."
Interestingly, Chimaev and McGregor together took a dig at Nate Diaz who suggested the matchup between Conor and Chimaev.
Let him fight kamrat that be a great fight to make
He needs a easy new guy to fight anyway he can taper back in and see if he can even still fight at all
Great idea Nate ????
Thanks ???? pic.twitter.com/WyAj1oVsVu

— Nathan Diaz (@NateDiaz209) December 3, 2021
Conor McGregor inspired Khamzat Chimaev to get into MMA
Khamzat Chimaev is undoubtedly one of the most talked-about fighters. He is vocal about his fighting bucket list and Conor McGregor seems to be one of his favorites. The Notorious is recovering from a surgery that he suffered in a loss against Dustin Poirier.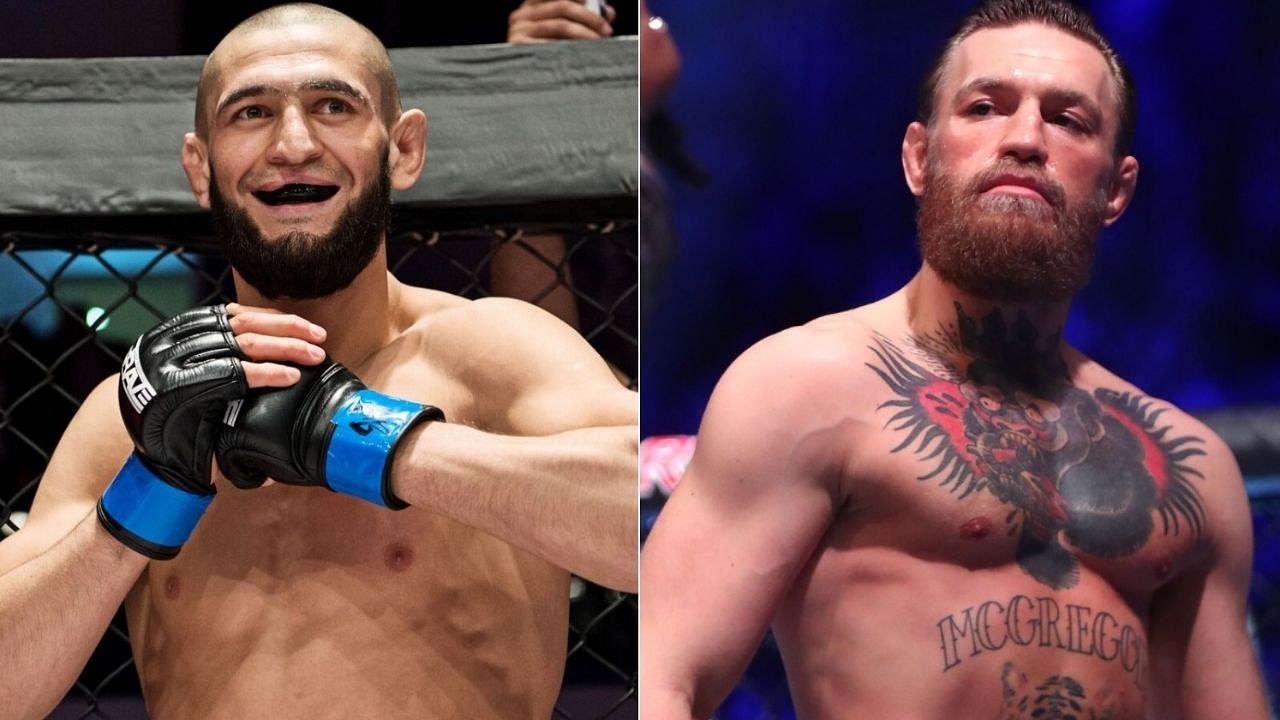 Chimaev has shared his thoughts about the McGregor- Aldo fight and how that motivated him to fight in the cage. He says "I was watching his [McGregor's] fight. "I was watching him fight Aldo". He further adds" As I was working, I was taking rest for 15 minutes and watched his fight. I always look at that like if the guys make so much money like millions and this stuff, why I can't do it now. I'm a fighter, a warrior and I have something special inside me. I had to find some way and take out this to show to the people."
.