Fight week is on and the fever for UFC 259 is high for sure. The mere fact of having 3 belts on the line under 1 card is insane. Apart from that, it features a golden opportunity for Israel Adesanya to be crowned the double champ. Now what more action can anyone expect from an event?
The MMA community has been speculating this to be Jan Blachowicz's biggest fight to date. The Polish went on to KO Dominick Reyes on his quest to win the Light Heavyweight title vacated by Jon Jones earlier. But the question that arises the most is who is going to come out victorious?
Also read: Joe Rogan Is Not Sure if Dustin Poirier Can Beat Conor Mcgregor in the Trilogy Fight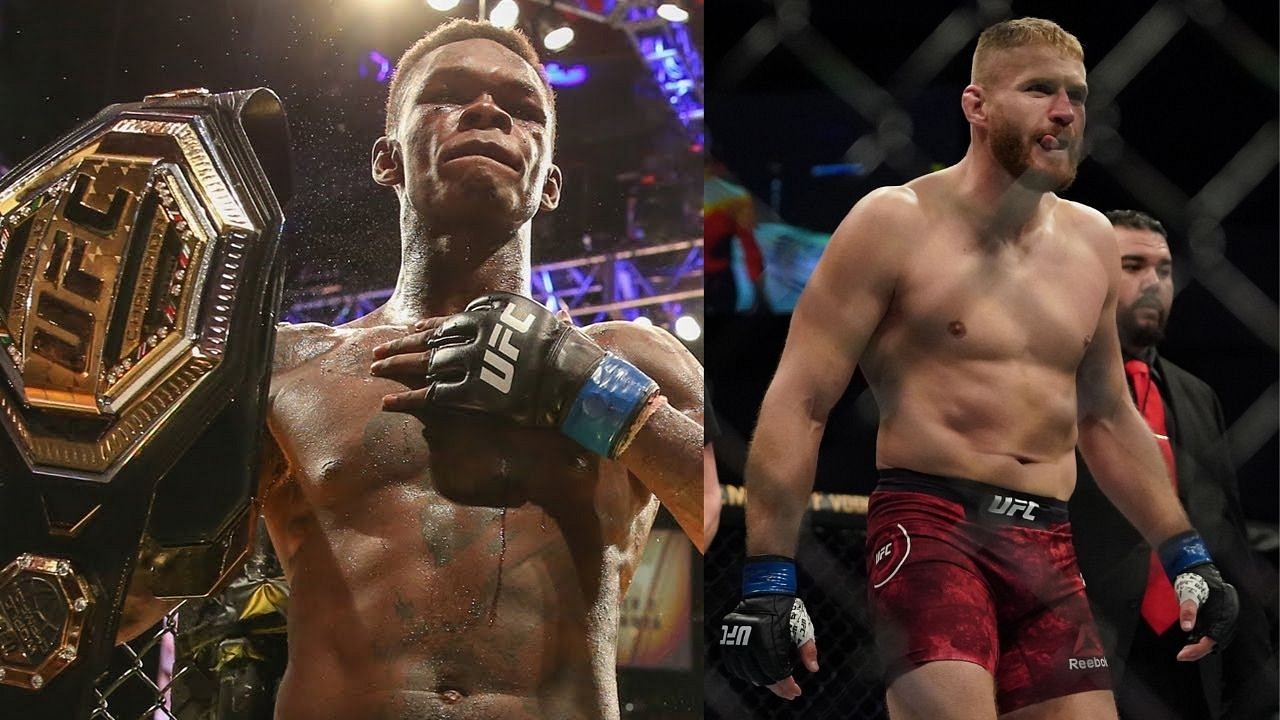 Let's have a detailed look at the technical breakdown of both of these fighters.
Israel Adesanya vs Jan Blachowicz: Striking
Stylebender is not only counted among the best strikers in the UFC but in the whole combat sport as well. he is not the most powerful striker, but that man is surely one of the best precision strikers the world has ever seen. His fighting IQ is just on another level.
Also read: Why did Khamzat Chimaev Announce Retirement From UFC?
No one has been able to withstand his technical finesse. He holds notable victories over Robert Whittaker, Paulo Costa, Anderson Silva and Yoel Romero. A former Glory middleweight, he has 75 victories out of the 80 kickboxing bouts under his belt. As you can see, his striking is legit!
https://youtu.be/8PGWrITsxPw
Talking about the 205lb king Blachowicz, you can't underestimate his striking either. It was his striking that smothered Dominick Reyes. His understanding of the game immensely helps him in setting up traps on the feet to grab an opportunity to unleash his ultimate weapon on his opponents, his devastating power punch.
That was the same punch which knocked out Reyes. But prior to that, he was setting it up by hitting Reyes with vicious kicks to the body that even left a big bruise where he was kicking him.
Even though Jan has the legendary Polish power in his hands, Adesanya clearly seems to have the upper hand in this fight striking-wise.
Also read: Stephen Thompson Confident He Can Beat Kamaru Usman For the UFC Welterweight Championship
Israel Adesanya vs Jan Blachowicz: Grappling
The ground game consists of your ability to take your opponent down, dominate him on the ground and defend yourself from the same. Talking about Adesanya, he holds a blue belt in BJJ. On the other hand, Blachowicz is a BJJ black-belt.
Apart from that, Adesanya has no victory coming from submission while Jan has a whopping 9. Even though the 205lb champ might seem to have a clear upper hand on the ground, it can be quite a herculean task for him take Izzy down. The New-Zealander is a City Kickboxing product and it's very difficult to take those fighters down.
But if the Polish manage to take him down, then it can be quite a difficult night for the challenger.
Adesanya vs Blachowicz: Last 5 Opponents
Jan Blachowicz is 4-1 in his last 5, while the middleweight king is undefeated. Blachowicz has 3 KO/TKO victories out of 4 and he can also go the distance with you. Well, guess what? He doesn't gas out.
Talking about Israel Adesanya, 2 of his last 5 victories (or bouts, it's all same here) come from KO/TKO. But, the quality of the opponents he has defeated is just on another level. Just have a look at the men he ha conquered in his last 5 fights- Costa, Whittaker, Yoel Romero, and the GOAT Anderson Silva.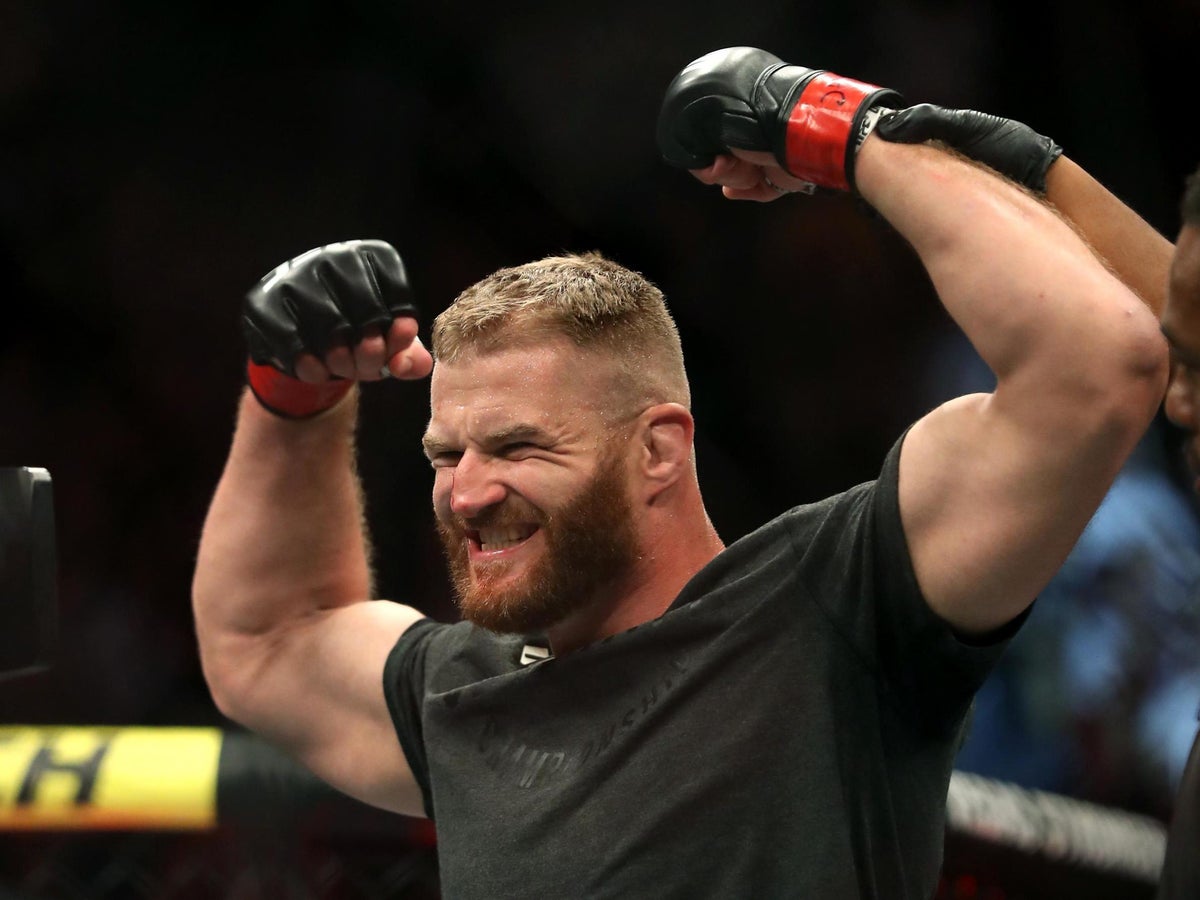 Having a look at the men smothered by Blachowicz, even they are MMA greats like Luke Rockhold and Dominick Reyes. One last thing is their reach advantage. The 205lb title challenger clearly has a 2-inch advantage over his opponent.
It will be interesting to see if Jan manages to break Izzy's undefeated streak or if the challenger exits the octagon with 2 belts. It is going to be one of the most exciting match-ups in recent years. May the best fighter emerge victorious.
Also read: Claressa Shield Thanks Holly Holm Ahead of Her MMA Debut
Don't forget to let us know in the comments section who you are rooting for- Jan Blachowicz or Israel Adesanya.
Also read: BREAKING: Valentina Shevchenko is Set to Defend Her Flyweight Title Against Jessica Andrade