After 10 days, the whole world will witness Kamaru Usman going inside the octagon to defend his title for the 3rd time. And it will be none other than against his former teammate Gilbert Burns. Fans have been ecstatic to watch these 2 teammates for more than 6 months. But, every time certain things compelled the UFC to cancel it. They were scheduled to face in UFC 251 but Durinho tested positive for COVID-19. Again, they were scheduled to meet in UFC 256 but Usman pulled out as he still hadn't recovered from his injuries.
But now, it's time! Many pundits and fighters have been deeming Burns to be the most difficult opponent of Usman till date. The Nigerian Nightmare recently sat down for an interview with TMZ Sports. When asked if he would be interested in a fight against Khabib Nurmagomedov, of course for the welterweight strap, that's what he had to say:
"Well, um, that's not something that I would ever pursue. If Khabib came back and had it. That's the thing with me and Khabib is we have this respect for one another to where, you know, we can always talk to each other like men. So, if that's something that, you know, he was interested in and he came back and he had a conversation with me like I wanna do that, you know, that's something we visit at that time. But, me personally, that's not something that I would ever pursue. Absolutely not."
Also read: Dustin Poirier vs Nate Diaz Next? The Diamond Issues an Open Challenge
Kamaru Usman Has Tremendous Respect For Khabib
Apart from being the UFC 170lb champion, Usman is also managed by the same manager as Khabib, Ali Abdelaziz. Plus, they maintain a very respectful relation with each other. Most notably, Usman has earlier stated that he respects Khabib way too much to ever fight him in the cage. So, even though it might look like an appealing fight to fans, but that's never gonna happen.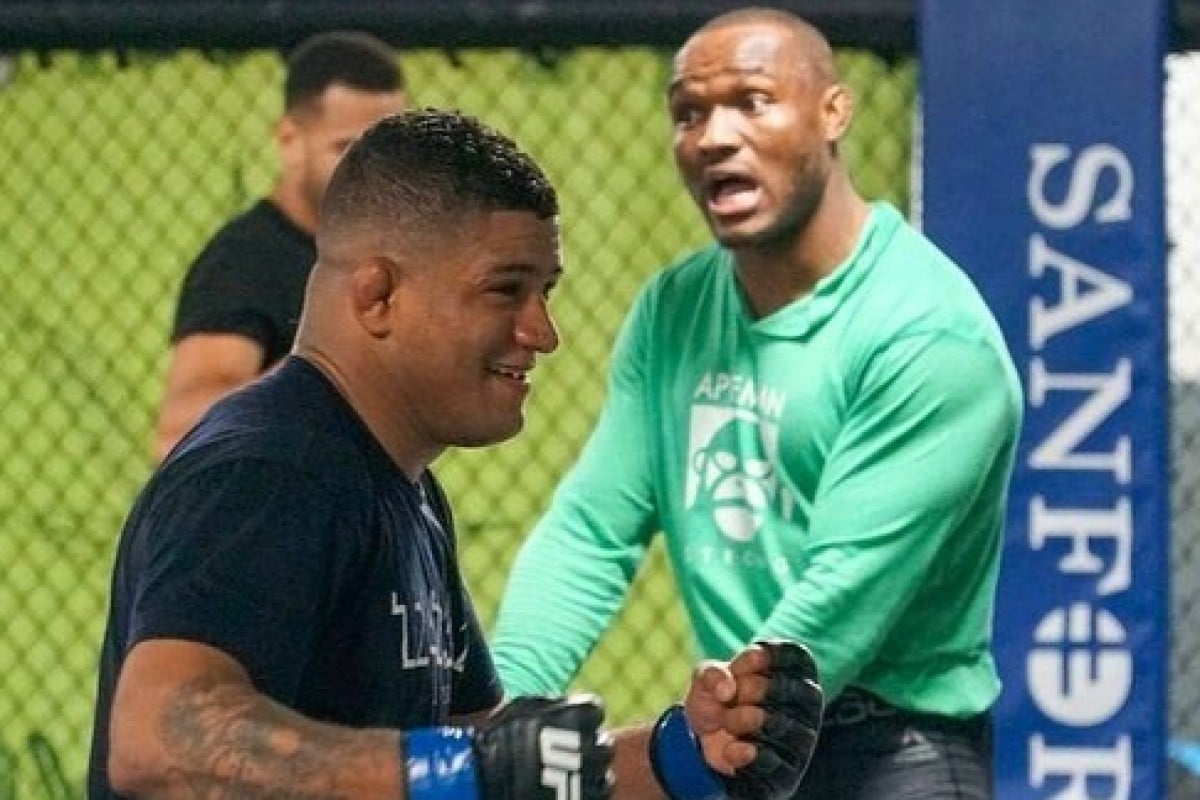 It doesn't matter if they fight each other or not. They have already cemented their legacies as 2 of the topmost guys in MMA. While Khabib remained undefeated during his whole career, Kamaru Usman has also only 1 loss in his record. Even more noteworthy is the fact that The Nigerian Nightmare has faced so many top guys in the UFC but hasn't lost to even one of them. Let's see if Usman manages to extend his winning streak or Gilbert Burns becomes the new welterweight king.
Let us know in the comment section down below who do you think will win- Kamaru Usman or Gilbert Burns.
Also read: "McGregor Has Attacked Khabib's Wife"- Jake Paul Justifies His Insults at Conor McGregor