When you get at the top of your game, people always compare you with the legends of the past. Like in MMA, we have Conor McGregor as one of the legends. This is what always happens, not only in MMA, but in every sport. Even though these men have done everything possible to achieve that legendary status, it seems quite natural for people to compare them and find what's common and different among them.
Right now, Conor McGregor, Israel Adesanya and Jorge Masvidal are ruling over the MMA world. While McGregor has been the UFC poster-boy for long, thanks to his showmanship, Masvidal is been in the fight game since 2003. And now, a new name has been added to this list of those greats. He's none other than Israel Adesanya.
Also Read: How to Become a UFC Fighter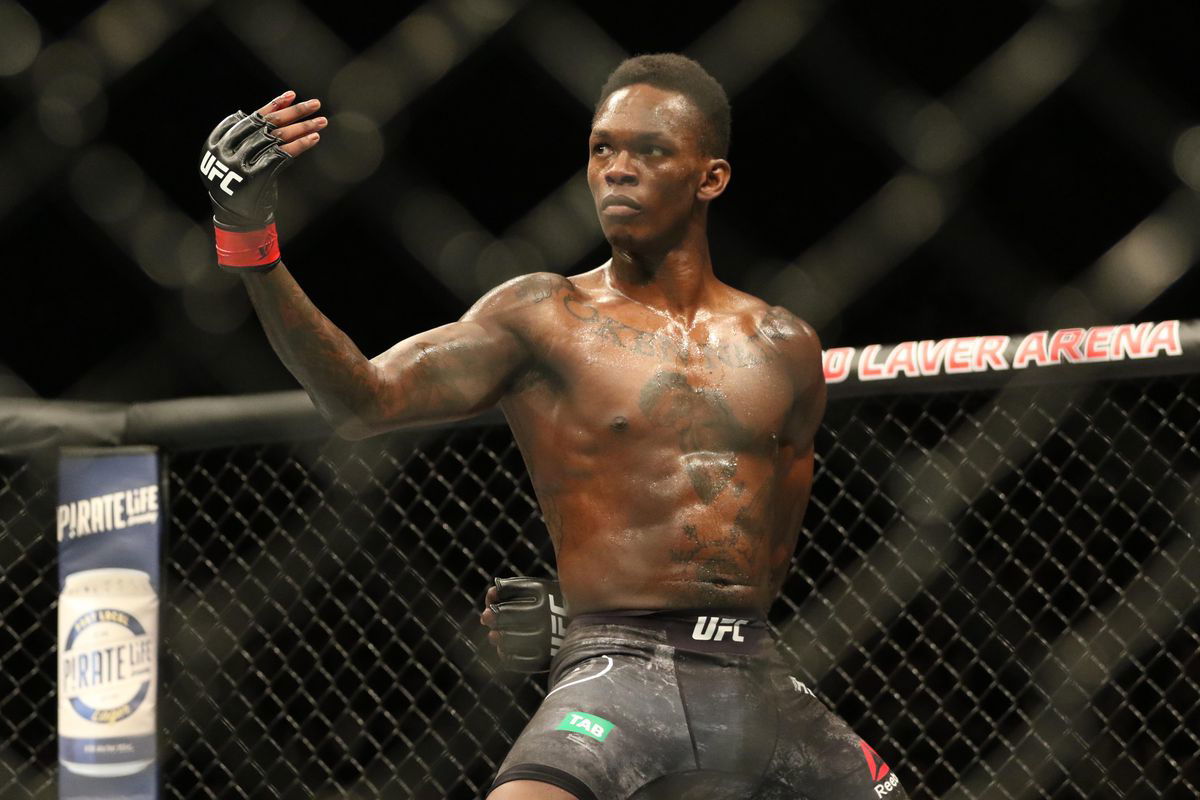 This guy has shot to super-stardom within just three years of him being with the UFC. The current 185lb king had been undefeated in his MMA career until recently when his perfect record got blemished by Jan Blachowicz on his quest to become the fifth double champ in promotion's history. Nonetheless, his slick-talking persona and striking finesse always manage to steal the spotlight.
Even though he fell short against Blachowicz, the way he has dominated all his previous opponents in the cage has certainly made him already a legend. Now, the question that arises is how McGregor, Gamebred, and Adesanya are common? Let's see.
The trio of Conor, Masvidal, and Adesanya are known to play mind games
All three of them are predominantly stand-up fighters. Conor McGregor is notorious for finishing his opponents with his left hands and his capoeira kicks. Talking about Gamebred, he brings that level of violence in his game which the fans love watching.
Just like these two, The Last Stylebender has also unique stand-up techniques. Though not predominantly known for his power, he has finished some of the hardest punchers at 185lbs by virtue of his highly technical and accurate striking. This list includes Paulo Costa, one of the hardest-hitting 185 pounders.
The Notorious' showmanship comes to the fans' delight but at the expense of his opponents. He has trash-talked his every opponent during the build-up to the fight. Whether it be Dustin Poirier, Dennis Siver, or Nate Diaz, he hasn't spared anyone.
Also Read: Mike Tyson is Confident That Conor McGregor Will Knock Dustin Poirier Out in the Trilogy
The biggest victim of his big mouth was perhaps Jose Aldo. However, in recent years following his crushing defeat at the hands of Khabib Nurmagomedov, he's assumed a rather humble persona.
Similarly, Masvidal is also letting it all out on his division's ruler Kamaru Usman. Ever since the build-up to their first fight, both men have been taking brutal jabs at each other. Now, since their rematch has been booked, this back-and-forth doesn't seem to sop anytime soon.
Izzy also knows the art of getting under his opponents' skin quite well. Just look at how badly he trolled Paulo Costa before the fight and what he did after knocking him out. He's also been in a verbal back-and-forth with fellow 185 pounders like Robert Whittaker and Marvin Vettori just to name a few.
The trio of McGregor, Masvidal, and Adesanya is opoular even outside the MMA circle
These three are larger-than-life personalities. All the three fighters are exciting and has a huge fan following behind them. Needless to say, UFC is always doing huge business whenever one of these fighters steps inside the Octagon.
Conor McGregor is the greatest showman, not only in MMA but in the whole sports industry. The Street Jesus has been representing the street style since '03, just like Kimbo slice used to do. And, Adesanya also blends his crazy skills with his flashy actions quite seamlessly.
The curse of the Versace robe started from Conor McGregor
This one might seem quite weird, but it is what it is. No disrespect to Versace, they are great at what they do. However, it doesn't seem to help any man in the trio.
History has it that whenever anyone among them has donned a Versace robe, they have had to pay the price with their very next fight. Remember the time when the Irishman was seen in a Versace prior to the Khabib fight? Everyone knows what happened in the fight.
Jorge was also seen in a robe by the reputed brand with his BMF belt during UFC 246. What happened next? He lost to make Kamaru Usman's belt his in his very next fight headlining UFC 251.
This couldn't be more true than this. When Izzy's undefeated run came to an end, guess what! He was also wearing Versace clothing prior to his bout. Seems like it doesn't hurt to be a little superstitious.
So, what do you think about them? Are they really that common? Let us know your thoughts in the comments section below.
Also Read: Robert Whittaker Reveals the Trickiest Thing About Israel Adesanya's Striking