Gilbert Burns is just a couple of weeks away from his first title shot at the UFC welterweight gold. Recently, he sat down with ESPN MMA's Marc Raimondi to discuss many things. Most notable of them were his COVID-19 results coming positive a week before he was scheduled to fight Kamaru Usman for the title.
They discussed the UFC 257 headliner. But, one notable segment was when Durinho talked about his relationship with Usman which dates back to 2012. He recalled the sparring sessions they had with each other, some of them even quite close to the fighting. Check out what Burns' got to say about his sparring sessions with Usman: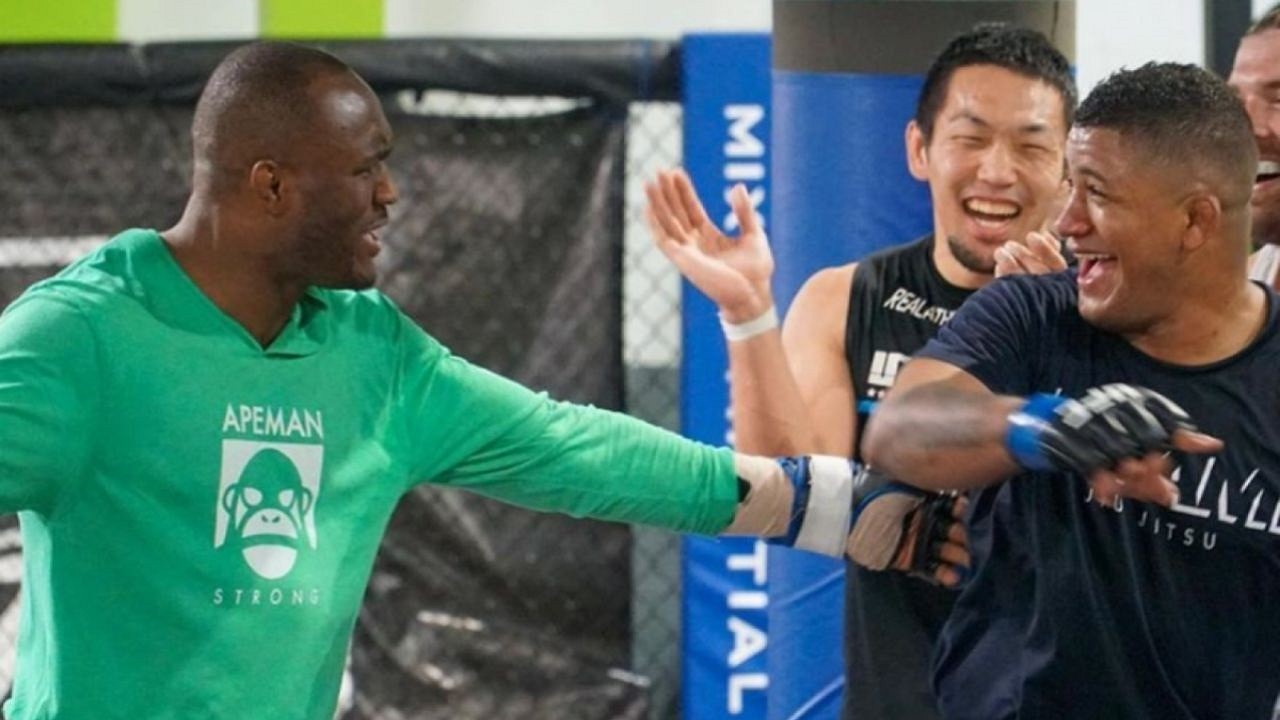 "I run to him during September I think, when he went to the gym. That was the last time he went to the gym. He went there, get the practice going. And things go a little weird, you know, we're fighting each other. We're not gonna play, you know ping-pong or we're not gonna play against each other. We're gonna beat each other up. For sure, I saw him in the gym."
When Raimondi asked him since when he has known Usman, check out what Burns had to say in response:
"I know Usman since 2012 when I moved to the Blackazilians. So many sparring sessions, grappling sessions, wrestling sessions, locker rooms. He cornered me once. I warmed him up before he walked out to his fight with Damian Maia. I was in the locker room mimicking Damian Maia, shooting, then doing stuff, and 2 minutes from walking, we kept grappling, kept grappling. And he was just dying to walk out to that fight. So, yeah I know Kamaru very very well."
Gilbert Burns was set to face Kamaru Usman at UFC 251
The 34-year old was set to face his longtime teammate Kamaru at UFC 251, but an unfortunate turn of events led him to withdraw from that fight. Just a week before UFC 251, he got diagnosed with COVID-19 and Jorge Masvidal came in as a late substitute to Durinho.
This time, they are all set to face each other once again. It will be quite interesting to see how these 2 fighters compete against each other. They know each other's fighting style very well thanks to countless sparring sessions between them during the course of 8 years.
While Usman is a great wrestler with tremendous strength, Gilbert is an excellent grappler having won many championships with a steep improvement in his striking. So, it's gonna be a interesting match-up. What do you think: Will Usman be able to defend his title or will Durinho be the new champion?