The Milwaukee Bucks are Finally the Kings of the East. This is the first time the Bucks will be making the NBA Finals since the 1973-74 season. Milwaukee have finally shaken off the title of "just a regular season team". They were pretty unlucky losing Giannis in this series but had a ton of luck to get to the ECF.
Tonight they beat the Atlanta Hawks with a score of 118-107. They led in FG %, 3pt %, FT %, Rebounds, Assists, Blocks, basically everything. A pure domination. The game was fairly close till the half but in the 3rd quarter Milwaukee scored 44 points and ran away with the game.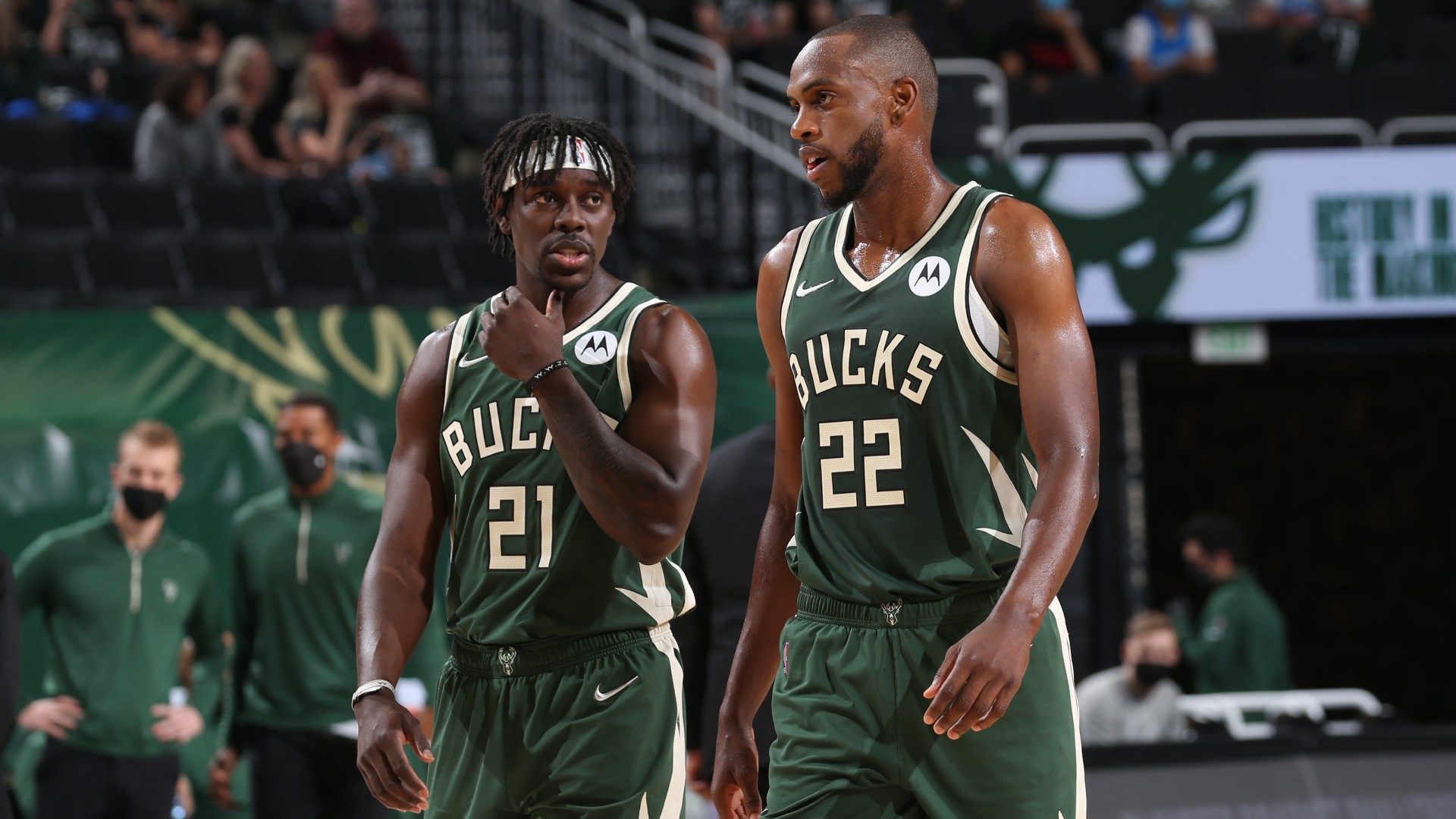 Even though they played without Giannis tonight, they looked really good. Jrue Holiday was the player of the Game with his 27 points, 9 rebounds, 9 assists, 4 steals and 2 blocks. Middleton had 32 points, 7 assists and 3 steals. Brook Lopez and Bobby Portis combined for 25 and 15. It was just a really productive night for the whole team.
However for Underdog of the Night, it was toss up between Jeff Teague and Pat Connaughton. Even though Teague scored 11 of the bench and did not miss a single 3, I will have to give the edge to Connaughton for 'Underdog of the Night'.
Also Read: Underdog of the Eastern Conference Finals Game 6: Cam Reddish of the Atlanta Hawks
The Underdog Performance of the Milwaukee Bucks Guard
In an important Game 6 of the ECF, Pat Connaughton scored 13 points and grabbed 8 rebounds in 30 minutes of play off the bench. He also had 2 steals and was extremely efficient. 50% from the 3 and 60% from the field really helped the Bucks trample the Hawks.
Jrue steal. PAT DUNK!! pic.twitter.com/kmrmIix56s

— Milwaukee Bucks (@Bucks) July 4, 2021
Pat has never averaged over 7 points ever, either in the Playoffs or the regular season. He is a 2nd round pick who was getting extremely important minutes in a high stake playoff game. And the best part is he did not waste that opportunity.
Prior to tonight's game he had just 2 10+ points nights in this playoffs. However, if he has managed to step up and fill that depth they lost when DiVincenzo got injured then it would be great news for the Milwaukee Bucks. And for the Phoenix Suns in the NBA Finals, another person they would need to guard well.
The Milwaukee Bucks are awaiting Giannis's injury status for the NBA Finals and that will become the deciding factor for who wins the coveted NBA Title.
Also Read: NBA Playoffs: Here's When Giannis Antetokounmpo Plans to Return to the Playoffs