Serena Jameka Williams was born on September 26, 1981, and is an American professional tennis player, fashion designer, philanthropist, and movie producer. She is perhaps the greatest female tennis player to date. She has won 23 Grand Slam singles titles which is the most by any player in the Open Era, and the second-most of all time, only behind Margaret Court who has won 24. The Women's Tennis Association (WTA) ranked her singles world No. 1 on eight separate occasions between 2002 and 2017. The sixth time when she got the ranking, she held her position for 186 consecutive weeks while tying the record set by Steffi Graf. In total, she has been WTA No. 1 for 319 weeks, which ranks third in the Open Era behind Graf and Martina Navratilova. She is the only American player, male or female, to win more than 20 slams.
Every player has their name etched on their fan's mind and every fan knows them through different nicknames or they had decided to give that title depending on their playing style and such. This is not new to give them a name as the fan desires. It's their way of showcasing love to their idols.
So, Serena Williams just like any other sports idol holds many different nicknames all of which hold different meanings.
Also read: "Serena Williams and Venus Williams Are Always Going to Be Major Goats" – Frances Tiafoe Heaps Praises on the Williams Sisters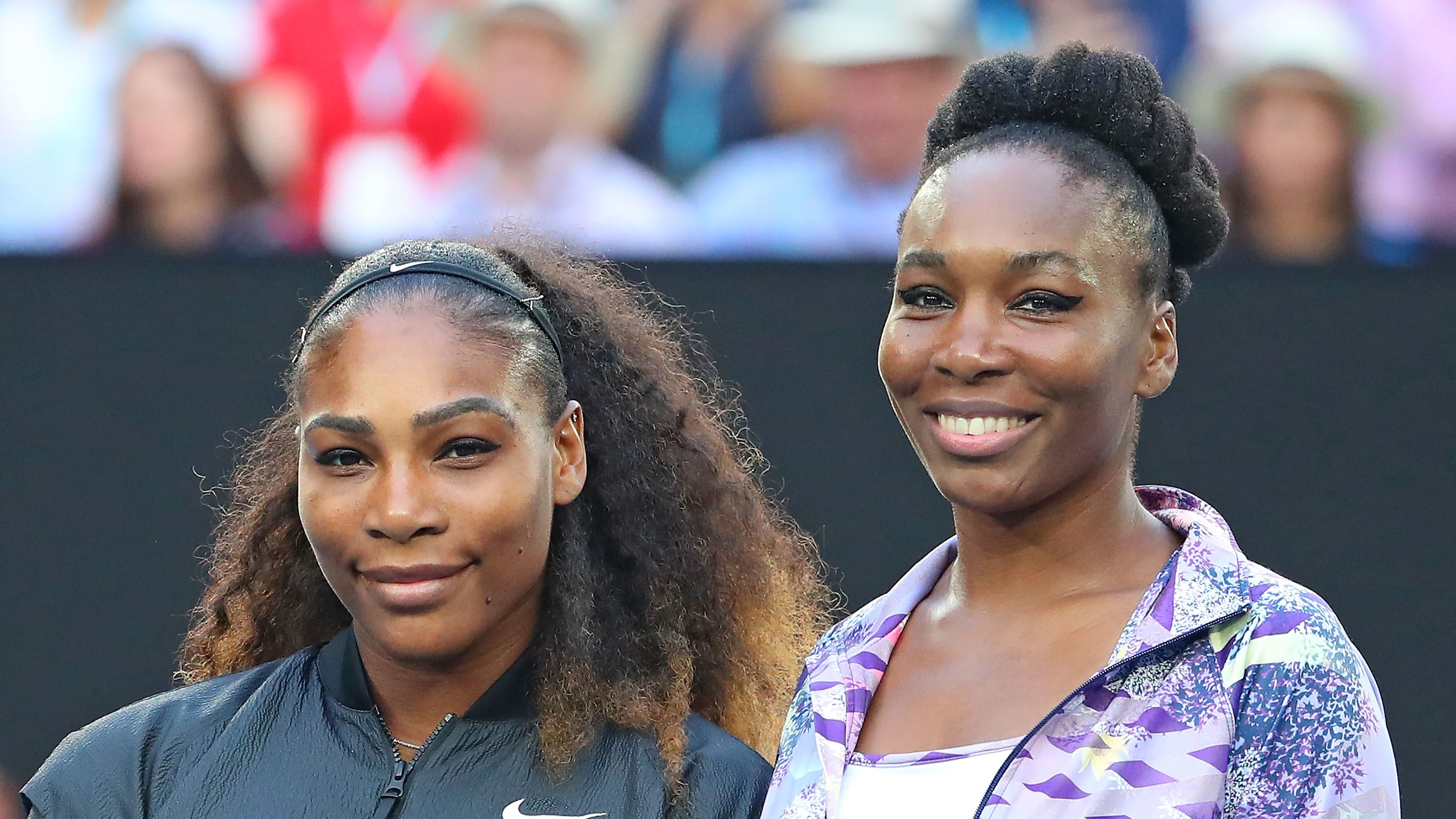 Meka
The term 'Meka' means 'The Gift of God' which fits her personality like a puzzle. She has proved herself again and again through her game, her philanthropic deeds, and her personality. Williams has worked tirelessly to reach this level of greatness. She came from a humble background because of which she had to fight for everything she has today. Nothing was easy for her. She fought for it and is thus reaping the results. So, the name truly fits her.
ReRe
ReRe is one of the most famous and most commonly used nicknames for her. The fans derived this nickname because it rhymes with her name – Serena. The name stuck with her and is constantly used by fans, commentators, and even tennis pundits.
Momma Smash
Serena Williams has a very strong smash shot. A smashing shot is a shot that is hit above the hitter's head with a serve-like motion. It is also referred to as an overhead. The smash can usually be hit with a high amount of force and is often a shot that ends the point. Her smash shot is considered to be best amongst all women players. The smash is commonly referred to as the forehand smash and, very rarely, you the backhand smash. Serena's backhand smash is one of the deadliest in women's tennis. This is the reason why it gave rise to her nickname of Momma Smash.
momma smash! #SerenaWilliams #Wimbledon
Get @serenawilliams 's gear in https://t.co/78mernqahQ pic.twitter.com/Si7ykyrWQf

— Tennis Racket Pro (@tennisracketpro) July 12, 2018
Serena Stout Arm
Serena is gifted with a stout (strong) arm. The nickname stuck with her because of the strong shots she plays. Her backhand is like no other. Her shots are aggressive yet graceful. That is the reason for her above-mentioned nickname.
The King of WTA
The nickname itself makes it clear why she got it. She is the dominant tennis player of our generation. Her records speak for herself. Serena has achieved the most Grand Slam singles titles (23). The Women's Tennis Association (WTA) has given her the No. 1 ranking on eight occasions between 2002 and 2017. On her sixth occasion, she held the ranking for 186 consecutive weeks, tying the record set by Steffi Graf. In total, she has been WTA No. 1 for 319 weeks, which ranks third in the Open Era behind Graf and Martina Navratilova. Therefore, the nickname "The King of WTA" is an apt one for her.
The Beast of Burden/The Mountain that plays tennis/The Tennis Playing Truck/The Widower Maker
the above-mentioned nicknames are stuck to her because of her physical ability, her appearance, and her playing technique.
The Beast of Burden, The Mountain that Plays Tennis, and The Tennis Playing Truck were the names coined for her due to her appearance. Her muscular body and the strength she possesses gave rise to these names.
The Widower Maker is given to her due to her aggressive playing nature and how she decimates her opponents.
Irrespective of the nicknames that are there, The G.O.A.T suits her the most.
Venus Ebony Starr Williams:-
Venus Ebony Starr Willimas, born June 17, 1980, is a professional American tennis player
A former world No. 1 in both singles and doubles, Williams is widely regarded as one of the all-time greats of the sport of tennis. Along with her younger sister, Serena Williams, she is credited with ushering in a new era of power and athleticism on the women's professional tennis tour.
Unlike her younger sister, Venus does not have many nicknames. She is simply known as 'Venus' or 'Queen V' to her fans.
An announcer at the ASB Classic in Auckland in 2015 broached a very important subject with Venus Williams after the game: her nickname.
Which according to Caroline Wozniacki, is 'Queen V'. "Yeah," Williams had said without hesitating. "That's my rapper name."
Also read: The Net Worth of the Williams Sisters – How Much Money Have Venus and Serena Williams Made Through Tennis and Brand Endorsements?