The NBA released their highly anticipated All-NBA teams. The All-NBA teams are a list of 15 of the best players of that season. They include 2 guards, 2 forwards and one center each on all three teams. Making an All-NBA team is not just an honor but also has massive contractual benefits. Making an All-NBA team is one of the most important required criteria for a supermax contract.
That could be a difference of 10's of millions of dollars. That's why a snub in an All-NBA team is really no joking matter. However, the case to be a snub needs to be strong. One of them might just be all-star point guard Trae Young.
Also Read: Trae Young shows the world the ICE TRAE 1
Was Young snubbed?
Trae Young has been amazing for the Hawks not only in this season but also in the playoffs. All the credit for their success lies in his hands. However for him to make an all-NBA team one of the guard needs to be removed. In that aspect I doubt he would've made it. In the All-NBA first team Stephen Curry and Luka Doncic were significantly better than Trae.
The second team had Damian Lillard who some thought was snubbed off the first team, so no way Trae was better than that. A case could be made against Chris Paul statistically. However, Chris Paul had the better narrative. Not a strong reason but he did take a bottom feeder Phoenix Suns team and made them contenders. Trae Young accomplished a similar feat whilst scoring more so maybe he could've made it over Paul.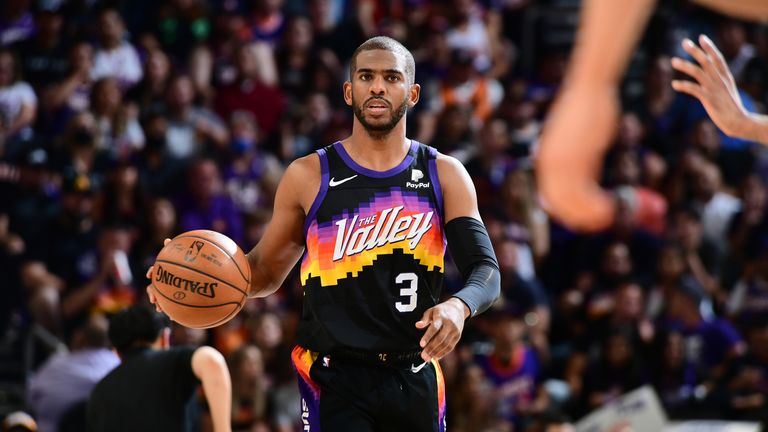 Third team guard Bradley Beal just had a way better statistical season, averaging 31 points per game. That offense was able to carry his team to the playoffs. Kyrie Irving had 50/40/90 season. That is major feat considering he plays on a super team and is considered the worst of the 3. So just on those statistics alone there is no possibility of Trae making the team.
Why was Trae snubbed?
Like we narrowed down Trae had the case to make an All-NBA team only over Chris Paul. But the NBA voters prioritize narrative. And Trae Young was not a man that was loved by many NBA watchers. He started playing the James Harden way. Looking for contact and drawing as many fouls as possible. It showcased the flaws of this soft Modern NBA. Not only did Head Coach and NBA legend Steve Nash criticize it but so did the Mayor of New York for some absurd reason.
https://youtu.be/PrgrKWJk8nU
In the 2018-19 season James Harden had one of the best scoring seasons of all time. But because of his style of play he did not win the MVP over Giannis. Now Trae Young shouldn't change what works but if he is exploiting the the soft rules of the league then he will have to live with the consequences.
However, Trae Young is still very new to the league. He has time on his side and is soon to be one of the best Point Guard of the NBA. That will guarantee many All-NBA teams in the future. He should use this supposed snub in his upcoming Game 7 and also carry it to the next season.
Also Read: Twitter Reacts: What is Wrong With Trae Young's Hair?