Australian news reporters, Rebecca Maddern and Mike Amor insulting comments were captured in a leaked video. In the video they were heard making rude comments about the Serb.
Novak Djokovic won his court appeal against the cancellation of his visa and right to play in the Australia Open. It started causing many celebrations from the fans.
The Novak Djokovic saga has divided opinions after the world no.1 faced deportation when his visa was cancelled.
Also Read:- Really Not Good For Tennis At All- Andy Murray Frustrated With The Novak Djokovic Debacle During Sydney Tennis Classic
The outcome of the court appeal has received polarised opinions. With some criticising the Australian government and some criticising the tennis star's actions.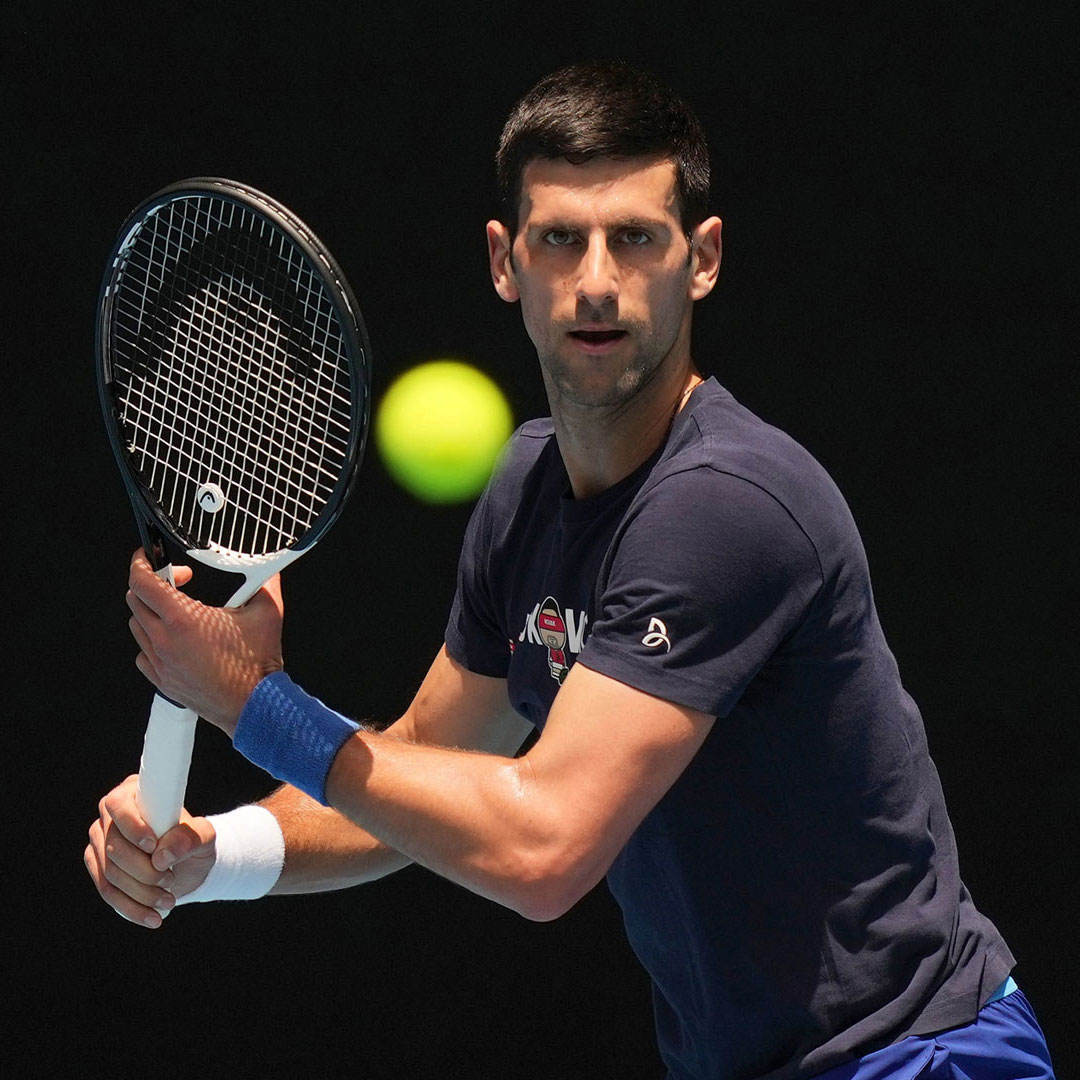 Australian News Reporters Makes Crude Remarks
Channel 7 presenter, Rebecca Maddern was heard saying, "Whatever way you look at it, Novak Djokovic is a lying, sneaky, a**hole. "Whatever way you look at it…It is unfortunate that everyone stuffed up around him."
"To go out when you know you're Covid-positive…well, I don't think he was even Covid-positive."
Mike Amor and Bec Maddern forgetting the camera/mic is always on ???????????? #Djokovic pic.twitter.com/shre3hZpH8

— #OkBoomers???? (@MelbTigerTalk) January 11, 2022
These insulting comments did not stop here. Her news reporting partner, Mike Amor continued bad mouthing Djokovic after she had stopped.
Mike Amor replied, "That's it, he's an a**hole. "He got a bullsh*t f*****g excuse and then fell over his own f*****g lies."
"It's just what happens, right, that's what happened."
Since then Rebecca Maddern has apologised for her comments to her bosses.
These series of event happened before the two presenters were supposed to go on air for the 6pm news.
Director of News and Public Affairs of the Channel 7 News, Craig McPherson has made a statement. He has revealed that an investigation is underway to discover who leaked the illegal recording.
He said, "The illegal recording was of a private conversation between two colleagues."
"It was an underhanded, cowardly act in breach of the Victorian Listening Devices legislation. The perpetrator of which will be accordingly dealt with when found."
Novak Djokovic Not Clear From Deportation
The Australian Border Force initially detained Nole and was forced to spend several days in an immigration facility, which his family compared to "torture".
Novak won his appeal to remain in Australia and a judge freed him from the hotel detention.
His pictures returning to practice on the tennis court at Melbourne Park was a relief to some fans.
The immigration minister, Alex Hawke may still use his, "personal governmental powers" and decide to deport him.
The nine-time champion gets to work ???? @DjokerNole • #AusOpen • #AO2022 • #AOActive • #Practice pic.twitter.com/0lCX9D4nsM

— #AusOpen (@AustralianOpen) January 12, 2022
The Australian media however, have focused heavily on the inaccuracy of Djokovic's travel declaration. The declaration which he reportedly filled out before he flew in from Spain.
Novak Djokovic, on his social media has conceded he submitted a false declaration to the Australian government about his travel history between flying to Melbourne, blaming it on his agent.