Daniil Medvedev recently won the first-ever grand slam of his career, the US Open. He defeated the current number, 1 player, Novak Djokovic with a scoreline of 6-4, 6-4, 6-4. He denied the golden opportunity to Novak Djokovic. Had Novak won, he would have recreated history by becoming the first person to win 21 grand slams. But that did not happen.
Recently the world number 2 player Medvedev praised the Serbian for helping him. He said that the 20-time grand slam winner was more helpful than his own Psychologist. What else did the Russian say about Novak? Here's everything that you need to know about the player.
Also read: "I Still Don't Know if I Will Go to Melbourne"- Novak Djokovic Casts Doubt Over His Participation in the Australian Open 2022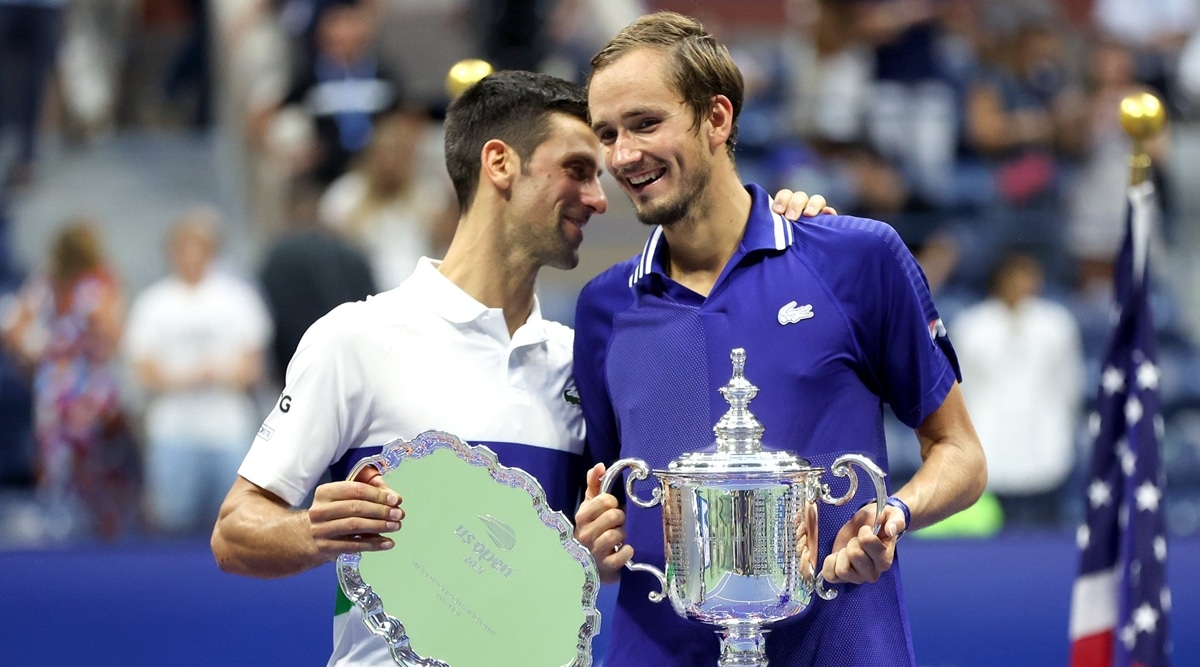 Daniil Medvedev on Novak Djokovic
Daniil Medvedev recently reached the finals of a grand slam for just the third time in his career. Being unsuccessful on the other occasions, the Russian player finally tasted success here in the United States. Dan credited Novak for helping him after he got eliminated in the Olympics early.
He said that the Serbian's words always kept him going and helped him to achieve success. "During the US Open, I worked a lot with a psychologist. She's trying to help me," said Medvedev. "But Djokovic's words after his defeat at the Olympics helped me more than those of my psychologist when he said that we could not go back in tennis, that all the defeats at the Olympics had made him stronger for the following tournaments."
"I dreamed of playing well in Tokyo, but it didn't work out."After the Games, I felt really bad for a week. I understood that there would be no chance for four years, especially since the next edition would be in Paris on clay."But when I read Novak's words, I decided, like him, not to be upset and move on." added Daniil Medvedev.
The 5x winner vs. the defending champion.
The battle for the No. 1 spot.

????️???? #RolexParisMasters

— ROLEX PARIS MASTERS (@RolexPMasters) October 20, 2021
When will the Russian return on the court?
Daniil Medvedev was last seen playing in the Indian Wells Masters where he suffered a defeat in the round of 16. Since then the player has been out of court. It is expected that the player might return for the ATP finals next month. It will be interesting to see the player in action at the grand stage.